Xiaomi Mi TV & Notebook Laptop Models Get Huge Price Cuts
Xiaomi launched two new Smart TV models last week. The Mi TV 4C came with a 50 inches display and is priced at 2,199 Yuan ($350) while the Mi TV 4S has a 55-inch display and is priced at 2,999 Yuan ($477). Both models are billed to go on sale this week, precisely on April 3. At the same time, Xiaomi has reduced the prices of its older TV models as well as its Mi Notebook laptop models.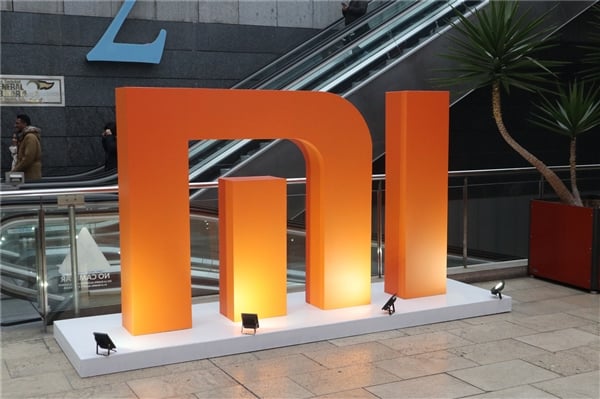 Among the models to get a price reduction is the Mi TV 4A 43-inch model as well as the 50-inch and 64-inch models.  All three will be available to buy in limited numbers for 1599 Yuan ($254), 1,999 Yuan ($317) and 3,999 Yuan ($636) respectively with the highest discount being up to 1000 Yuan. The Mi TV 4A 32 inches will also get a 200 Yuan price cut and will sell for 999 Yuan ($158). The Mi TV 4A 40 inches also gets 200 yuan off and will sell for 1499 yuan ($238). The Mi TV 4A 49 inches takes a 500 yuan price cut and is priced at 1899 yuan ($302) while the 55-inch version gets 400 yuan off, to sell for 2599 yuan ($413).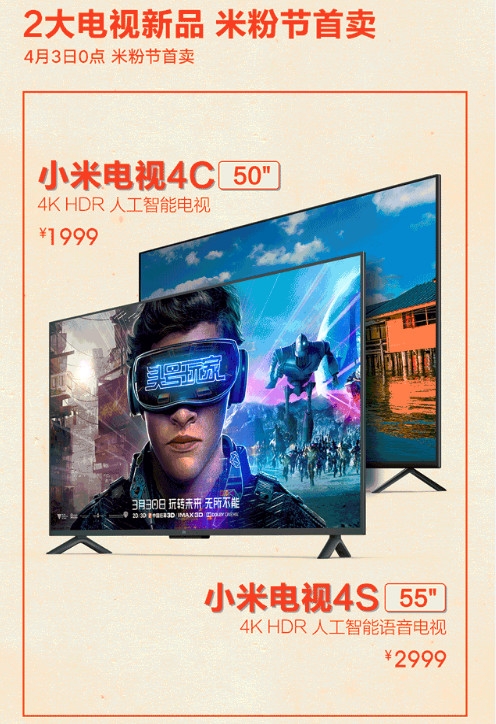 Read Also: Xiaomi Mi Mix 2S vs Huawei P20: Chinese Flagships At Its Best!
In addition, the Mi Notebook series like the 12.5-inch Mi Notebook M3 128GB storage version gets a 300 yuan discount and will sell for 3299 yuan ($524) only on April 3. The Mi Notebook 13.3-inch with Core i5 will sell for 4,999 Yuan ($795) (400 Yuan off) while the Core i7 version will retail for 5699 Yuan ($906) (300 Yuan off).  The Mi Notebook 15.6-inch Core i5 version gets a 300 yuan discount and will sell for 5,299 yuan ($842).
(source)