Purported Qualcomm Snapdragon 841 Details & Benchmark Score Leaked
Qualcomm's Snapdragon 845 mobile platform just got featured on a couple of flagship models including the Samsung Galaxy S9 / S9+ and Xiaomi Mi Mix 2s. While we await more high-end mobile phones powered by the latest Qualcomm chip, a relatively unknown Snapdragon 841 chipset has appeared online. Details of the SDM 841 chipset as well as a picture of its GeekBench score were spotted today on Weibo.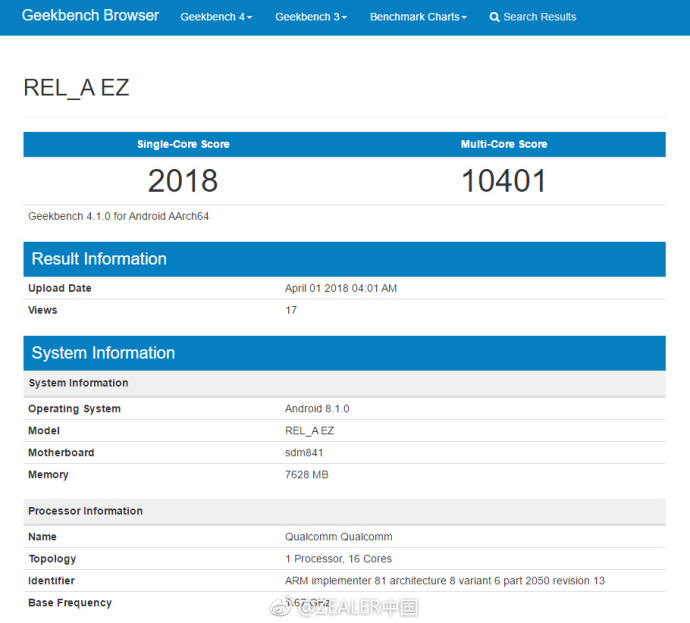 The Weibo post quotes an inside source that would prefer to keep his identity secret to have revealed the details in an exclusive message. The leak shows that the Qualcomm Snapdragon 841 chip has a 16-core architecture and this is the first Qualcomm chip with such architecture. Th CPU is capable of achieving an optimum clock speed of 2.3GHz which is lower than the 2.8GHz maximum clock frequency of the SD 845 chipset. The processor is still powerful. The chipset also incorporates an Adreno 630 GPU.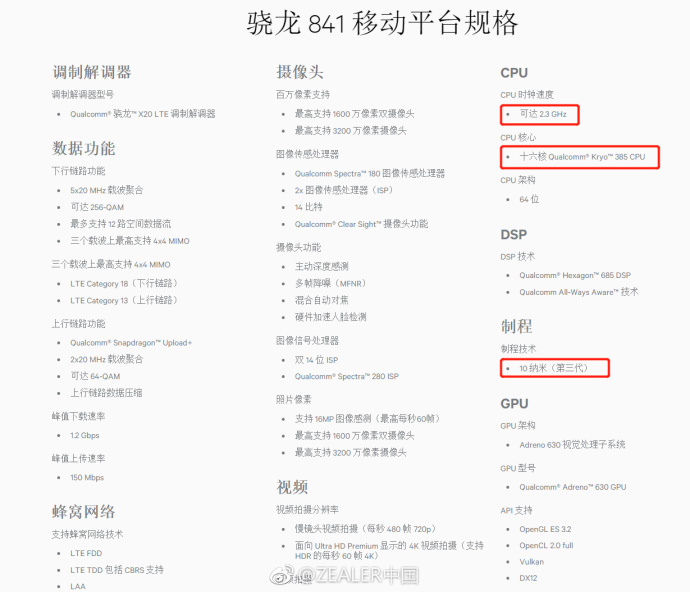 Read Also: Samsung Galaxy Note 9 (Snapdragon 845) Shows Up On Geekbench
The leak also includes the GeekBench score of a device running on SDM 841 chipset. The device scored 10401 on the multi-core test which is surprisingly higher than the multicore test score of the SD 845-powered Galaxy Note 9 which hit GeekBench recently. The SDM 841 also score 2018 points on the single core test which is also impressive. We'll have to wait for more details to emerge before taking this very seriously.
(source)