Xiaomi Rabbit Track Building Block/Electric Train is a Cool ¥299 (~$47) Toy For The Kids
Xiaomi
 has a longstanding reputation for quality products and this cuts across several categories. Coming in from the toys section is a new Rabbit Track Buiding blocks. The building blocks consist of several highly recognizable scene props including an electric train, train tracks, railways, signs, mountains, trees, railway stations, freight stations, suspension bridges and others.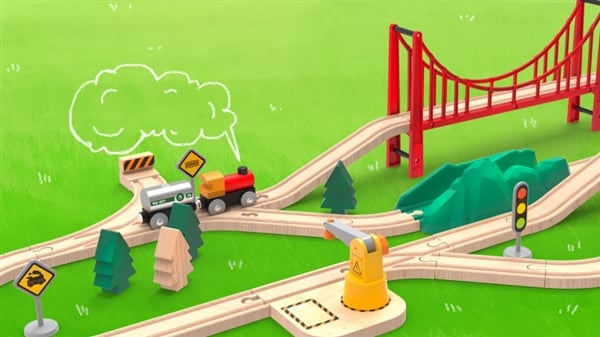 The product is manufactured by Xiaomi's Ecological chain enterprise Mi Sugar Culture Creative company and is priced at 299 Yuan ($47). The toys in the package are all manufactured using European Class A Eucalyptus wood and coated with environmental protection paint. The manufacturing process saw the product going through 80 stringent processes and the result is a high-end, safe and playable track building block / electric train. The product is comparable to those of renowned wooden toy manufacturing firms like Brio and Hape but is far cheaper than their's which is up to 1000 Yuan. So, you get a product of similar quality for one-third the price.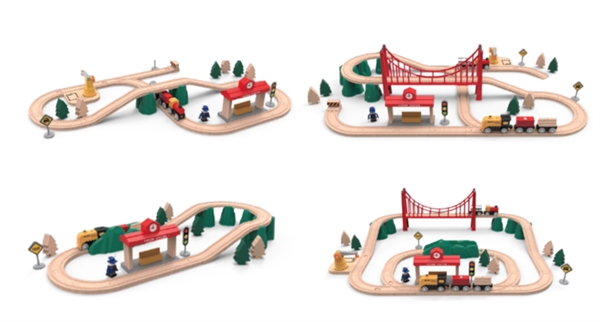 Read Also: Xiaomi's Mi Finger Block & Mi Robot Builder Rover Win 2018 Tillywig Awards!
The Rabbit Track Building Blocks / electric train also adopts a simple design and are coated with bright colours that are attractive to Children. The Building block, apart from being a plaything also helps in the Child's brain development as they will need to assemble the parts themselves. The electric train is also easy to operate after the track has been built.With just a press or push the train will start moving and with a push, it can be brought to a stop. The tracks can be arranged in different styles to create different scenes. There is an actual loading bay that can be used to load cargo onto the train wagon and it rotates 360 degrees. Different wagons can be attached to the train as a result of a magnetic point at its back.
There is no word yet as to when the product will be available to buy but we expect it to be available via online retailers like GearBest soon.
(source)