Every year, individuals and brands alike celebrate April Fools' Day by playing pranks or practical jokes on one another. This year is no different and we've scoured the web for jokes from some popular brands.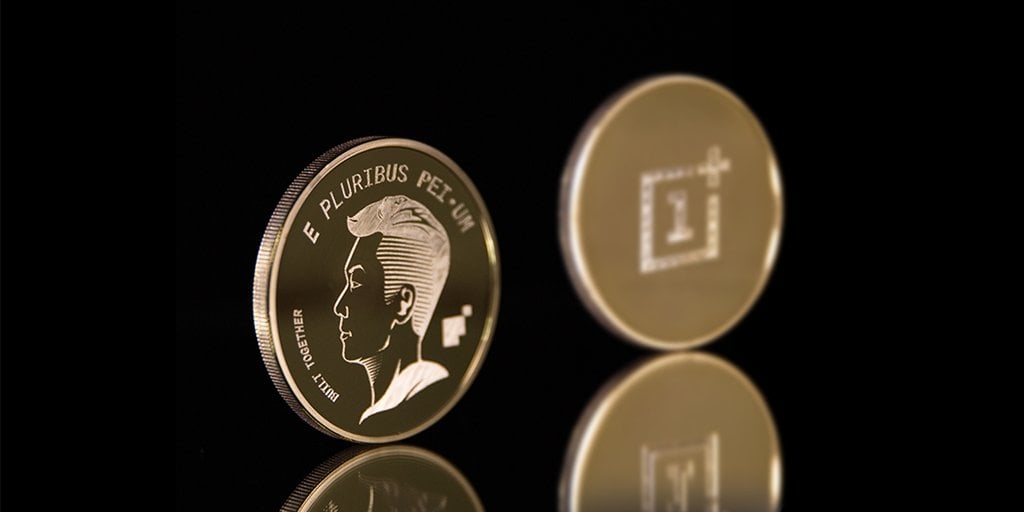 OnePlus – PeiCoin
OnePlus first released a teaser for its PeiCoin a few days ago but has now released full details. In an official forum post, OnePlus describes the PeiCoin as a digital currency that will be integrated with future OxygenOS releases.
Users will be able to mine PeiCoin individually or in groups, transfer to one another and also use it as an exchange for local currency. OnePlus even goes as far as saying it believes the currency will be adopted globally someday. A PeiCoin Wallet is said to arrive via an OTA update.

While most of the post is just balderdash, there was a key info at the end. OnePlus officially confirmed that its next phone will be called the OnePlus 6. Up until today, it has not referred to its next phone as the OnePlus 6.
Xiaomi – Mi A1 With Six Cameras
This is a lazy attempt at a joke from Xiaomi. The Chinese manufacturer has slapped four extra cameras on the much loved Xiaomi Mi A1 bringing the number of rear cameras to six. While we think their decision to choose the Mi A1 as the subject of the joke is due to its name A1 – April 1, we believe they could have come up with something better.
Not 1, 2 or even 3! Get your first look at the new #MiA1
Do you ❤️ it? pic.twitter.com/A3voceYZDx

— Mi (@xiaomi) April 1, 2018
Meizu – Meizu M6s 3.5 Edition
Meizu's head of global marketing, Ard Boudeling, must have seen Xiaomi's April Fools' joke and quickly came up with his own version. His April Fools' joke is a Meizu M6s with three 3.5mm audio jacks and its called the Meizu M6s 3.5 Edition. Boring!
We're a company of rigorous research, and as it turns out, our M6s users are extremely passionate about headphone jacks.

Since the M6s launch, we've received tons of positive feedback about its audio port, while other ports received less praise.

Meet the Meizu M6s, 3.5 Edition! pic.twitter.com/YjcxpaIUNz

— Ard Boudeling (@ArdCB) April 1, 2018
Ulefone
Ulefone was straightforward with its own joke. A gif posted on their Twitter page teases their "new flagship" which has a Full View display, a Snapdragon 845 processor, and a half-screen in-display fingerprint scanner. The device is said to launch today. Let's know how much it cost if you find it.
We have an important news fro you.

Happy April Fools' Day !
>>>https://t.co/AxVRsF3OLz #ulefone #AprilFoolsDay pic.twitter.com/YGOIGC7UBy

— ulefone Mobile (@ulefoneMobile) April 1, 2018
Razer: Project Venom v2
Razer already released its April Fools' joke yesterday and it is pretty funny. The manufacturer which is known for its gaming hardware and smartphone decided to make something for players to keep up with its products. Therein comes Project Venom v2, a solution that boosts your gaming abilities and an improved variant of 2010's Project Venom.
Unlike the original that had to be used intravenously or inhaled after diffusing the solution into a green gas, Razer says you should "insert the Venom V2 into your preferred orifice". Then proceed to configure your preferred enhancements on Razer Synapse – a hardware configuration tool for Razer products. You will be able to choose from the following enhancements:
Trigger Finger – your left/right mouse clicking speed  and mouse reaction time increases.
Key Storm – increases key press speeds to over 9000 APM.
Eagle Eyes – gives you true sight by increasing your map awareness by 500% and your eye reaction time by 5000 FPS for guaranteed headshots.
Razer says there will be a Venom app for Razer phones and is also looking for beta testers for Project Venom V2. You can sign up here. You also stand the chance to win a full suite of Razer Chroma hardware when you sign up. Project Venom V2 comes in 8 different flavors.
Nokia – Nokia CityMan
Development in the mobile phone industry has seen an exponential growth in the last decade but one feature that hasn't seen much improvement is the battery. With phones combining all the features of multiple gadgets into one, it's no surprise battery life suffers.
HMD Global has announced its next smartphone, the Nokia CityMan with 1-year battery life. Sounds good right? As long as you are willing to forfeit all the current features of not only a smartphone but even a modern feature phone.
So proud to announce our next Nokia Original! Nokia Cityman with 1 year battery life! pic.twitter.com/BmhpnQfsjo

— Juho Sarvikas (@sarvikas) April 1, 2018
The Nokia CityMan is a dinosaur in the mobile industry. First released in 1987, the 760g phone packs a 1,000mAh battery that should be sufficient for calls and powering its monochrome display.
T-Mobile – SideKicks
We have saved the best for last. T-Mobile brought back its popular SideKick for its April Fools' joke but this is not the SideKick you remember.
The new SideKicks is the first smartshoephone. Yes, that's a word now. The Magenta-colored sneakers modeled after Converse sneakers is a smartphone and a shoe combined. It has a slide-out screen, retractable shoelaces that double as earphones, speakers on the left foot, a smart assistant that responds to the hotword "Hey SideKicks", a fitness tracker, NFC, and more.
T-Mobile really went all out on this joke and it is easily the best. If you do like the Magenta colored sneakers, you can actually order the shoes here but just know that it doesn't have the above mentioned features.