Huawei's Own App Store AppGallery Is Now Available Globally
Huawei, which is the third largest smartphone manufacturer in the world, has announced the global availability of its own app store — AppGallery.
Soon, the users of Huawei smartphones will be able to download the AppGallery app store on their devices, no matter which part of the world they reside in. The app store already comes pre-installed with the recently launched P20 and P20 Pro smartphones.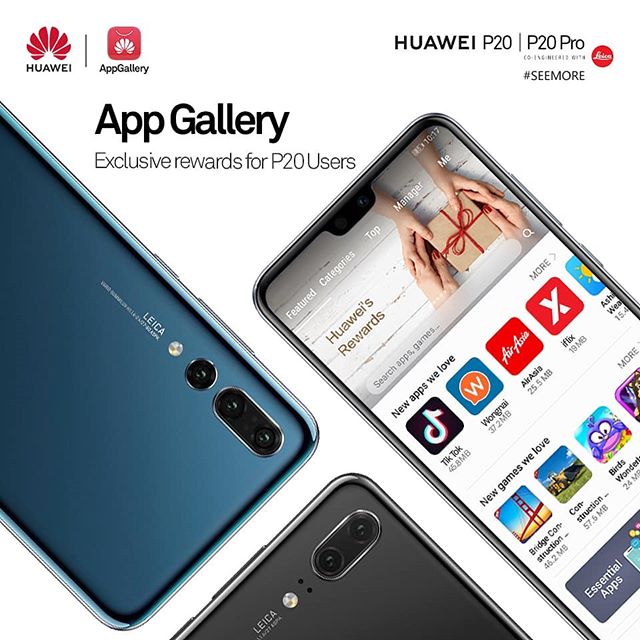 Huawei's AppGallery comes with five tables, including Featured, Category, Top, Manager, and Me. In the 'Me' section, users can control settings and various preferences.
A lot of applications in various categories are aimed at the Asian market, which also makes sense given that the company has a strong presence in the Asian market. Along with apps like Facebook, Instagram, and YouTube, the user will also get access to several Asia-focused apps such as Amap for navigation, WeChat for instant messaging and QQMusic for entertainment.
In order to install this AppGallery app store, users will have to enable third-party app downloads and then visit wap2.hispace.hicloud.com, where the app will automatically start downloading. The service can be disabled through Settings menu in the Me tab or could be completely uninstalled.
The company says that its digital marketplace is designed to offer the best of Android to consumers by providing an ecosystem full of high-quality apps. Prior to this global launch of its app store, Huawei teamed up with Sygic and a few other mobile developers in October last year to ensure that it has a presentable portfolio of apps.
Read More: Huawei CEO Reveals Company Is Not Quitting The U.S Market Despite Hurdles
After launching its flagship smartphones — Huawei P20 and P20 Pro, the China-based company is now gearing up to launch a new smartphone in May this year, which will be focused on the photography and the artificial intelligence technology.