Contactless payments made through smartphones are the most comfortable method of payment ever. You do not need to bring cash or your credit card to pay for your purchases: you just need your phone. Given that Samsung and Apple devices are the most sold devices all around the world, Samsung Pay and Apple Pay are the most famous platforms to pay with a phone. Now, the former has just updated in the U.S. with support to PayPal.
This can be considered one of the most important upgrade in the Samsung Pay platform. Thanks to PayPal, now you will not even need to associate a credit card with the service in order to pay using your Android device. Starting from today, it is possible to integrate a PayPal account with Samsung Pay, and you will be able to pay through PayPal in physical stores supporting the service. The PayPal support is starting to roll out 9 months after the Korean giant made the announcement.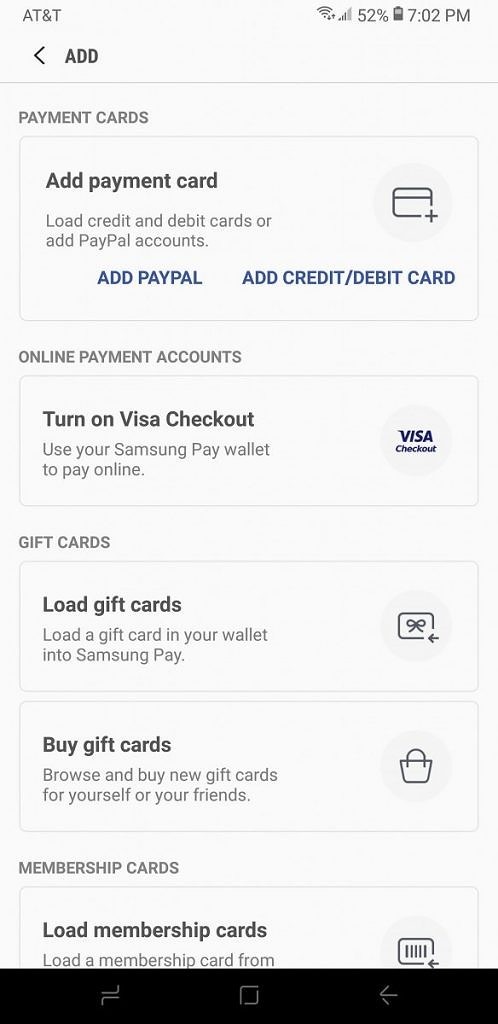 Thanks to PayPal support for Samsung Pay, it will be possible to use the PayPal balance or the credit or debit card associated with the account. If you have a Samsung Galaxy device supporting the service, in order to add a PayPal account to the app, you need to touch the plus icon at the top right corner of the display, then tap "Add PayPal" which you can find under the voices "Payment cards" and "Add payment card". Note that the arrival of the official support has been reported only by some users, so we do not know whether all of the owners of supported Samsung Galaxy devices have received it or not. At the moment, there is no info about the roll out of the feature in countries outside the U.S.
(Via)