Last month, OnePlus's latest flagship – the OnePlus 5T went out of stock in North America just four months after release. Seeing as OnePlus didn't restock, it was one of the hints that a successor was going to come early. Now the OnePlus 5T is also out of stock in Europe.
If you head to OnePlus.com, none of the over 25 countries listed has the phone in stock. And it appears that will be the end of it. It is no longer available in India too. The only places where the phone can still be purchased at the moment is Mainland China and Hong Kong.
You can also still purchase it from retailers like O2.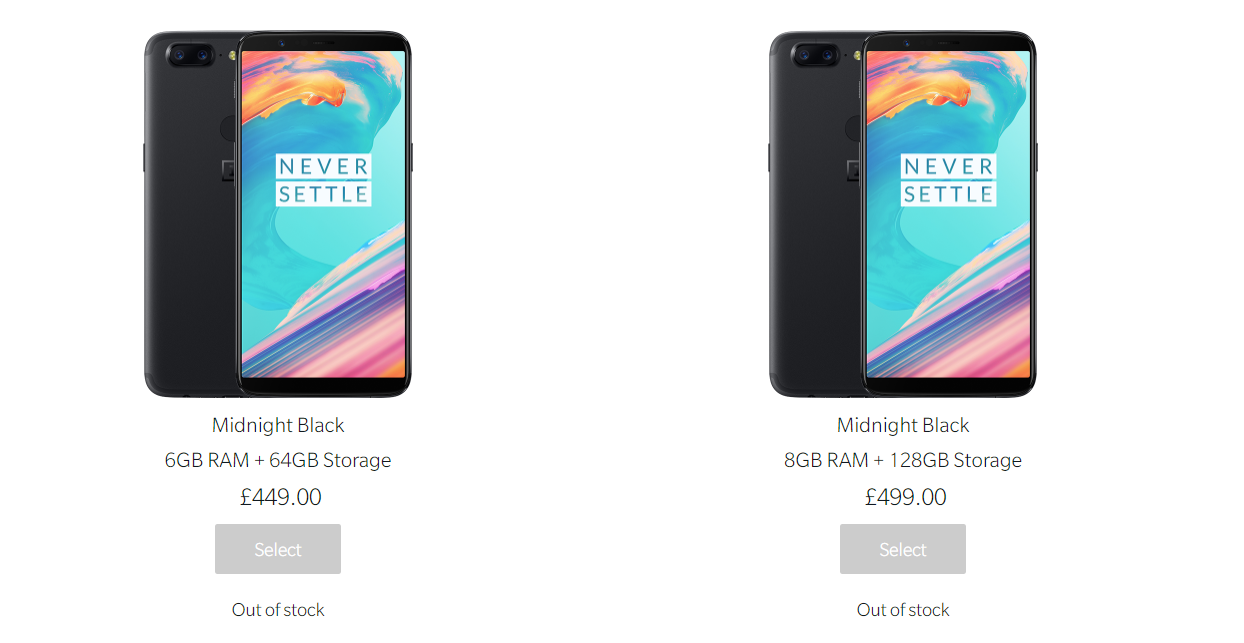 OnePlus says the OnePlus 5T is its best selling smartphone till date. However, a successor is on the horizon and the old has to make way for the new.
READ MORE: OnePlus Migrates Its Website To The New OnePlus.com Domain
OnePlus CEO has revealed that it will partner with Telia in Sweden and Amazon in Germany this year. So the new OnePlus 6 should be available for purchase on the network operator and at the online retail giant in these two countries in addition to the official website.
(Via)