Samsung Galaxy Note 9 Rumored To Pack A Bumped Up 4000mAh Battery & 6.4″ Display
Samsung usually makes good phones and that is unarguable but one snag about Samsung models, including its flagships, is that they pack small battery capacities that are usually not enough to compete with those of Chinese manufacturers. However, Samsung may have listened to complaints from fans about the battery sizes it crams inside its models. It is rumoured that the upcoming Galaxy Note 9 would pack a bigger battery than its predecessor.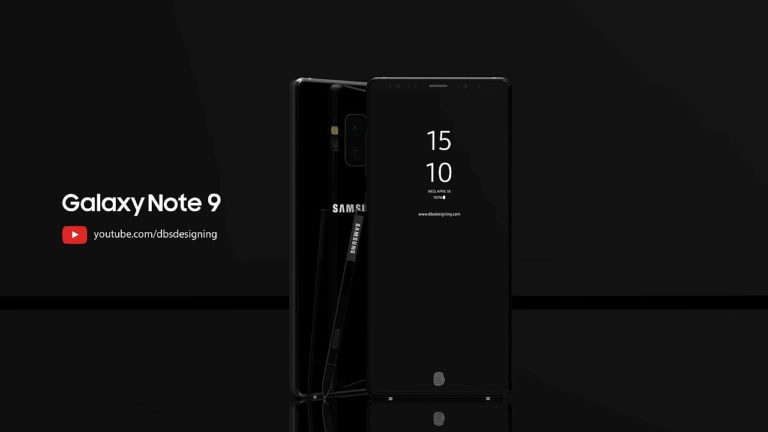 The Samsung Galaxy Note 8 launched last year came with a 3300mAh battery. But recently, it was said that the Note 9 battery capacity would be ramped up to 3850mAH. The latest rumour now points at a 4000mAh battery onboard Samsung's next flagship model. If true, this would definitely be the biggest battery size included in the top Galaxy models. In addition, this will bring the device on par with the flagship models by Chinese OEMs such as Xiaomi Mi Mix 2s and Huawei P20 Pro with 4000mAh batteries. It will also give Samsung a good leverage in the Chinese market where it sees to be losing ground lately.
Read Also: Samsung Galaxy Note 9 (Snapdragon 845) Shows Up On Geekbench
In another related rumour, the Galaxy Note 9 is tipped as packing a 6.-inch display instead of a 6.3-inch screen size on previous Galaxy Note models. Since the Note 9 is expected to sport the Infinity Display 2.0 design that made an appearance on the Galaxy S9, it should sport slightly trimmed top and bottom bezels, compared to the Note 8, which would explain the rounding towards the higher 6.4-inch screen diagonal number. We may also see the Note 9 come with a tougher frame and cover glass than the Note 8, and perhaps an in-display finger scanner. However, we can't rule out the possibility of the device retaining the orthodox rear-mounted fingerprint sensor as there are rumours backing either of them. The device will be powered by the Exynos 9810 and Snapdragon 845 chipsets and we might see 6GB RAM/128GB storage as the starting memory combo. Samsung may likely retain the excellent dual camera setup featured on the Galaxy S9+ in the Galaxy Note 9 and that won't be a surprise. We still good a couple of months to go before the device is launched so, we expect more details to emerge as time goes by.