Huawei P20 Pro Review – The Best Huawei Smartphone Yet
It seems that every year the Chinese tech giant Huawei releases a new phone, there is a lot of hype. It's the same thing this year with the P20 Pro and to be honest, this is one of the most exciting phones of 2018 yet mainly because of that triple Leica camera setup, really nice design and flagship-grade specs. At the first glance, this is a superb smartphone but as most of the devices, it also has a few caveats to consider. This phone has a premium price tag of about $900 or 850EUR. Learn more about the device at our detailed Huawei P20 Pro review.
VIDEO REVIEW
UNBOXING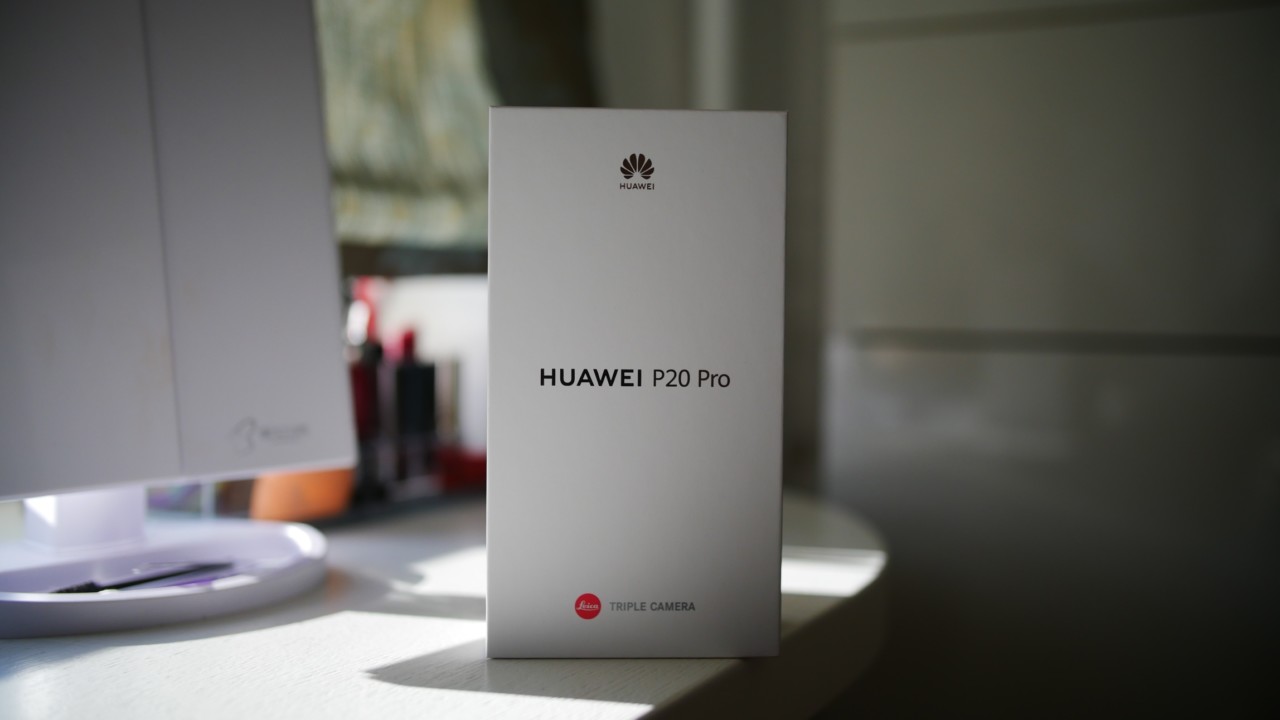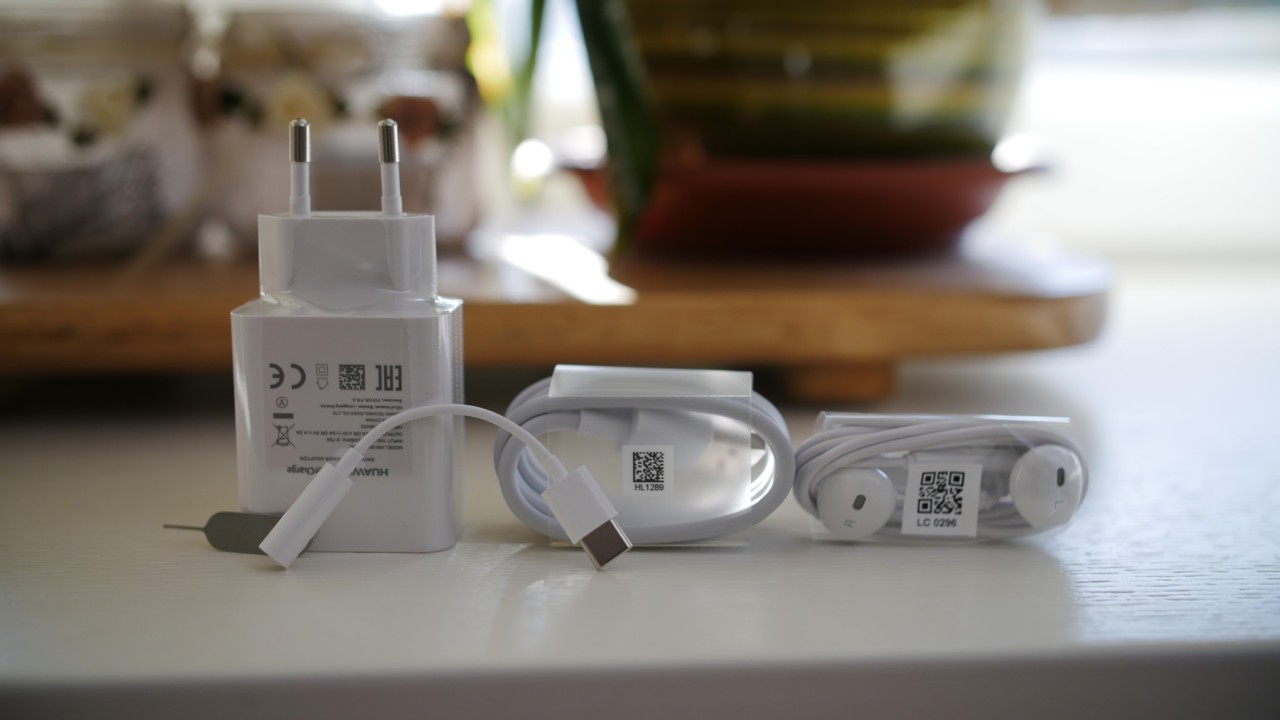 The P20 Pro ships just with a cable, a charger, a pair of earphones, a headset jack adapter and SIM ejector pin. Huawei didn't include the case this time around, which is a bit disappointing.
DESIGN and DISPLAY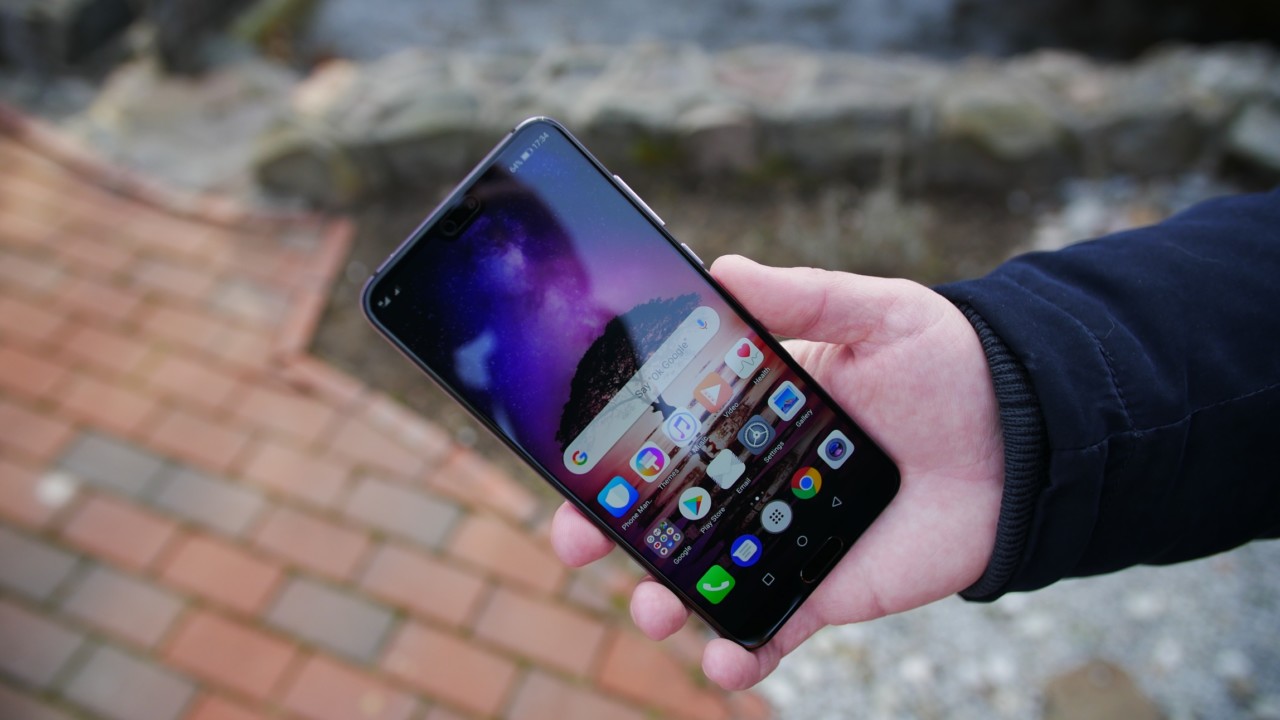 I don't want to sound subjective at the very beginning of this review but the Huawei P20 Pro is one of the best looking phones out there. The Twilight gradient color is just beautiful and the phone changes the looks in different lighting. That's why the phone may look a bit different in some parts of this review.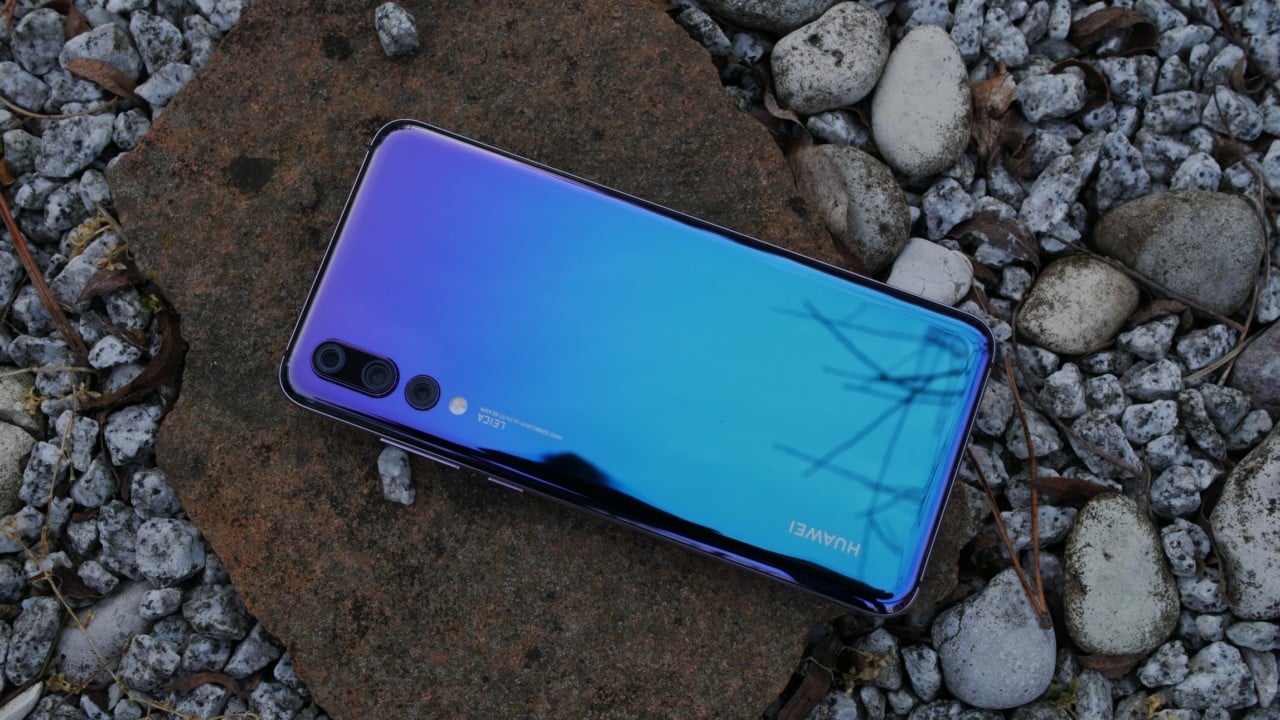 The overall build quality is excellent too thanks to a nice metal frame and premium-feeling buttons. I found the phone to sit comfortably in the hand thanks to nicely curved glass backplate. I was also impressed by the fact that Huawei managed to cram in a huge battery (4000mAh) into such a thin profile of the P20 Pro.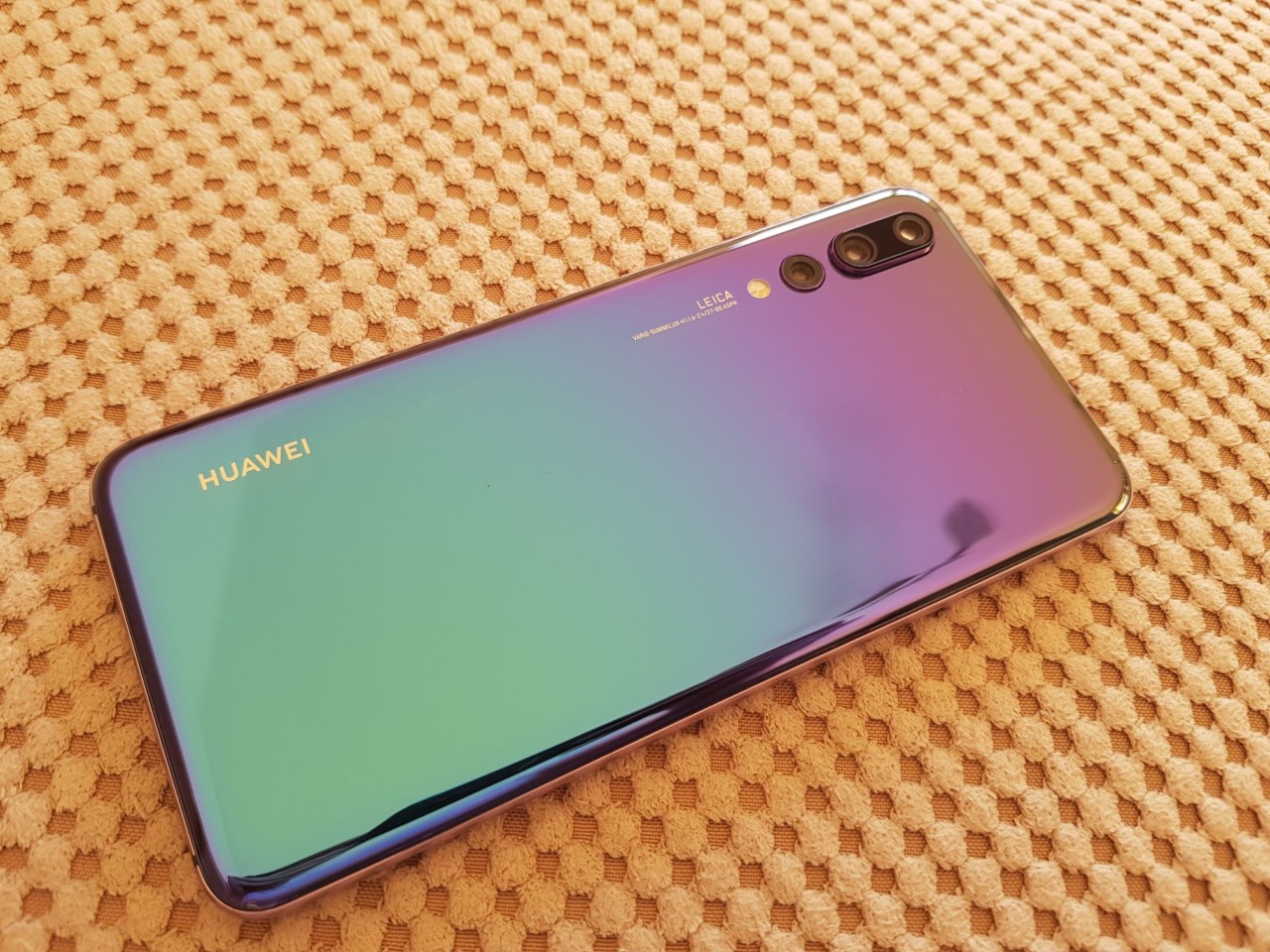 A triple camera setup looks really impressive on paper. It consists of one 40MP RGB sensor, 8MP telephoto shooter, and 20MP monochrome lens.
Here is more information about the cameras: the P20 Pro uses a 223% larger sensor than the competition, it has 5x hybrid zoom, 4 in 1 hybrid focus system, 4D predictive focus, it can achieve ISO levels up to 102400, and it can record 960fps slow-motion at 720p. Also, AI-powered Kirin processor makes the best out of this powerful hardware configuration. In other words, AI helps apply the best camera settings to take a nice-looking picture automatically.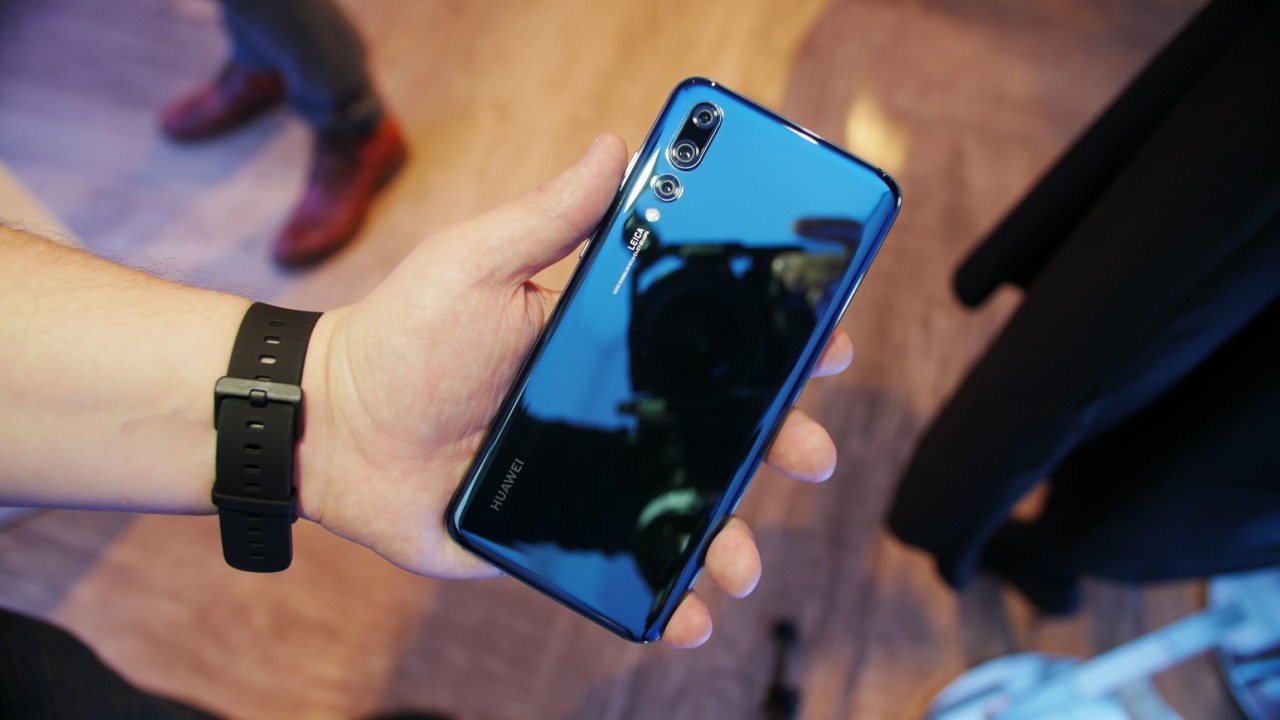 Huawei also added a laser receiver to achieve fast auto-focusing speeds and a flash with the color temperature sensor that is used for white balance adjustment.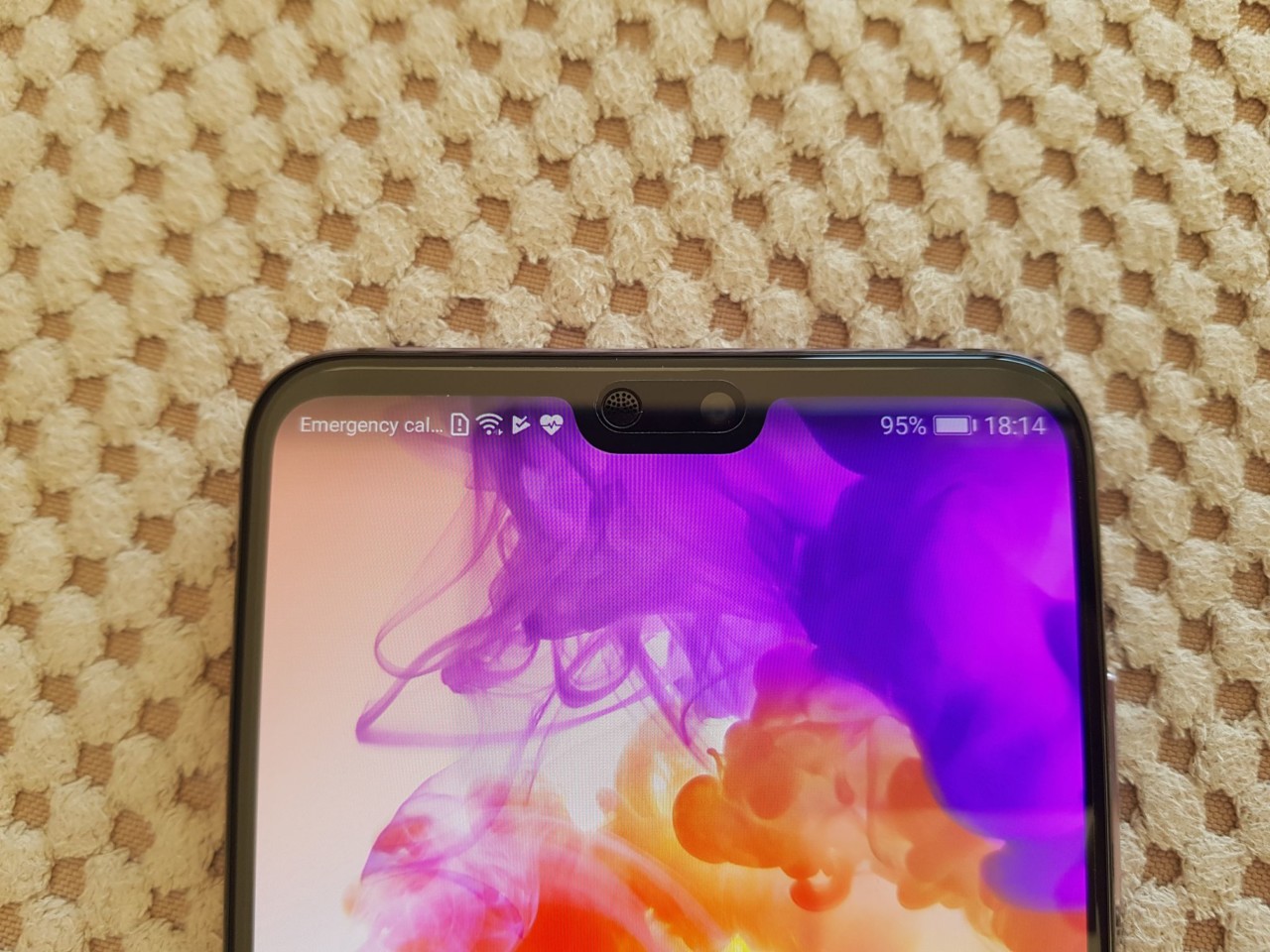 Huawei didn't skimp on selfie shooter either as the P20 Pro uses a beefy 24MP camera. All the specs and numbers sound really impressive but we'll see if the camera is truly great a bit later in this review.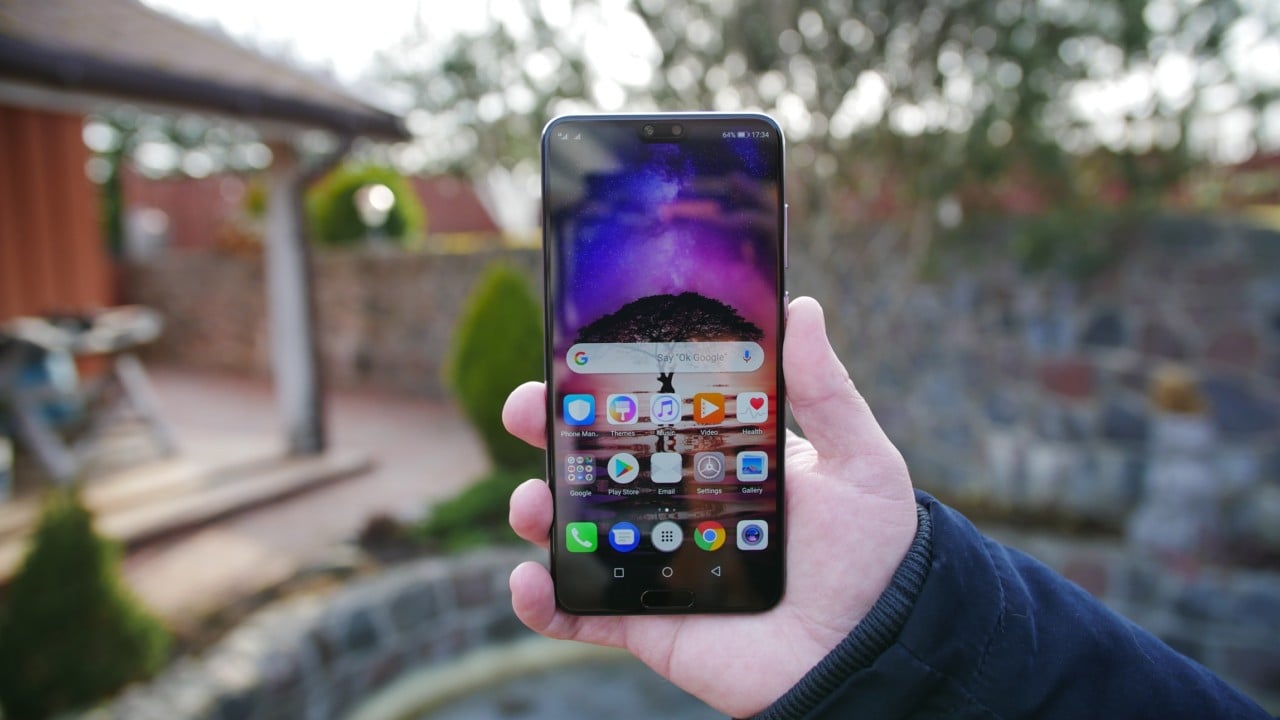 Now, let's talk about the display. Yes, it has the infamous notch but Huawei gives you an option to hide it. Honestly, I like the notch. At first, I was really skeptical about it and you may know that already if you follow me on Twitter but in practice, it looks quite nice to me. As for the display quality, it's among the best on the market. Well, it may lack punchiness and vibrant colors of Samsung's screens, but this is still one of the best displays on the market. It's sharp, clear and easily visible even under direct sunlight.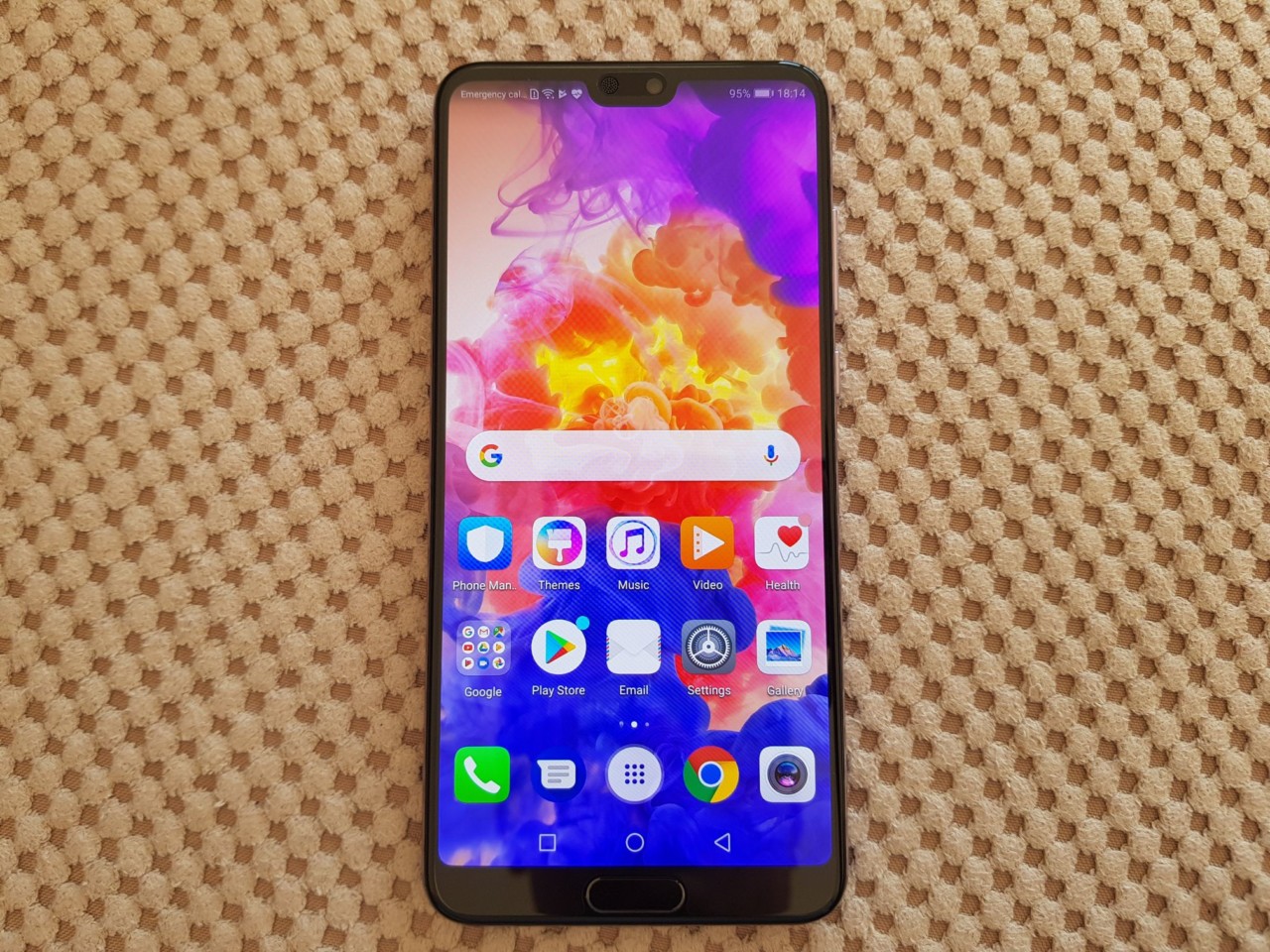 After using the P20 Pro for a while, I have to say that the fingerprint scanner on the front is more convenient to me. I just love the fact that I don't need to pick up the phone from the table to unlock it. Speaking of that scanner, it's just blazing fast, super accurate and it unlocks the phone straight from the standby mode.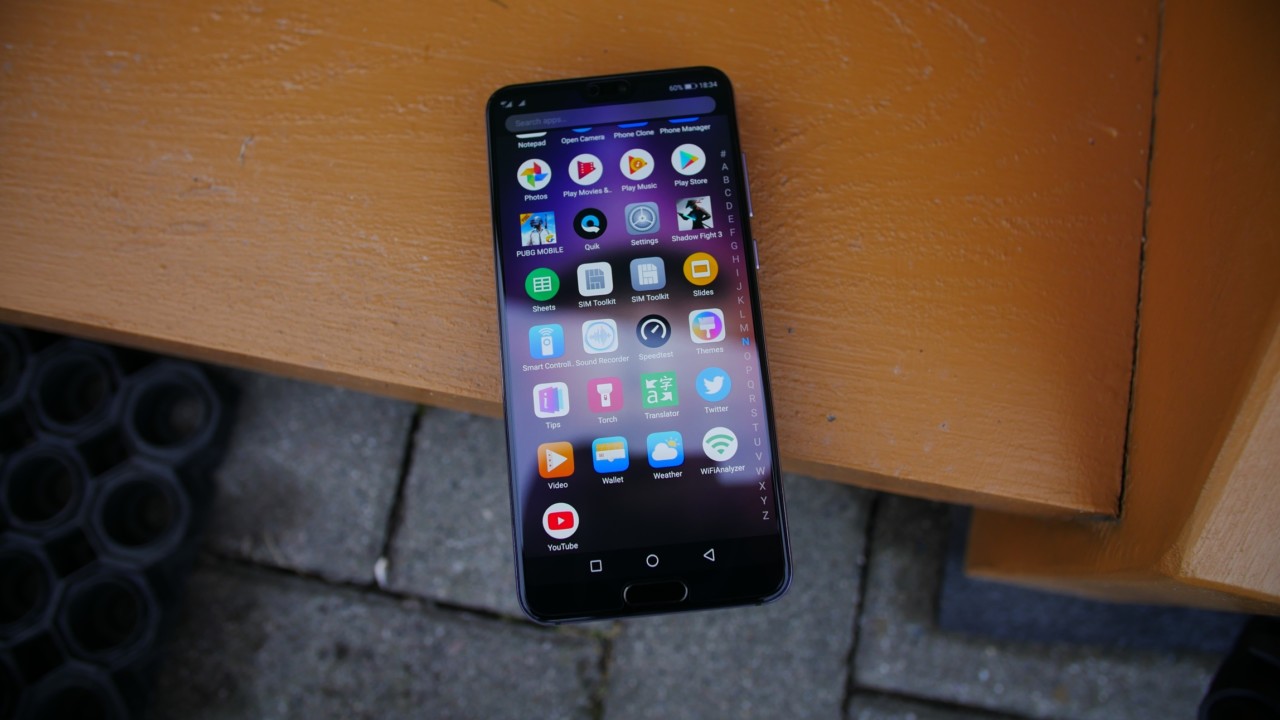 I was also really impressed by the face unlock feature. It's ridiculously fast and accurate and it works well in any light and even if you wear glasses. All you have to do is press the power button before using this feature.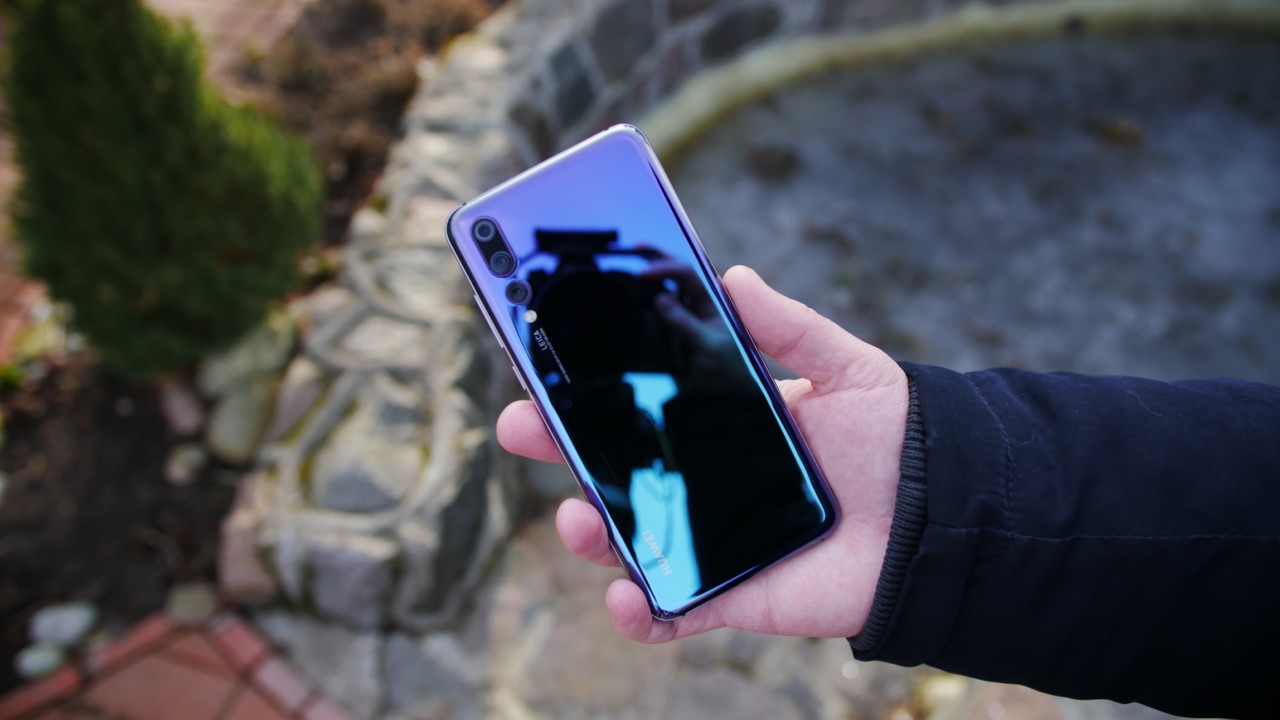 Other features you need to know: the phone has a nice LED notification light, IR blaster, dual SIM card slot but no microSD card support.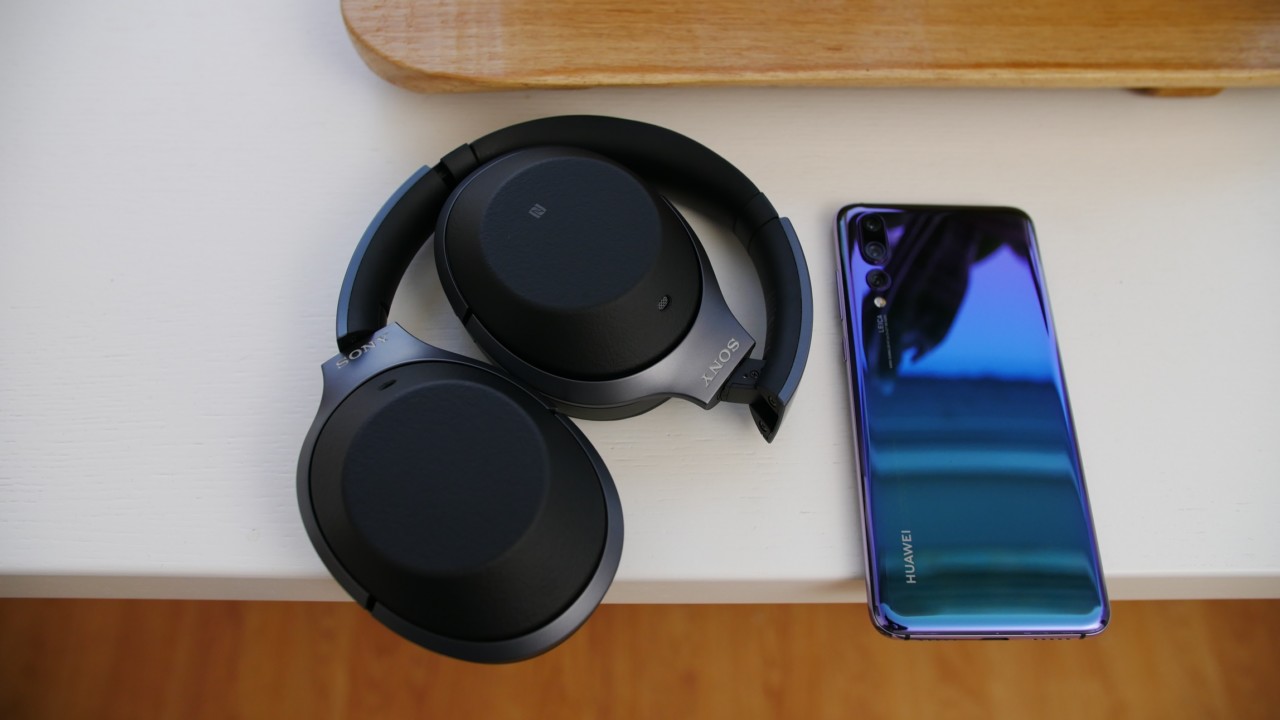 You should also know that there is no headset jack but the sound quality using a supplied adapter is excellent.  Also, the P20 Pro has hi-fi wireless audio system that assures great sound quality via the Bluetooth.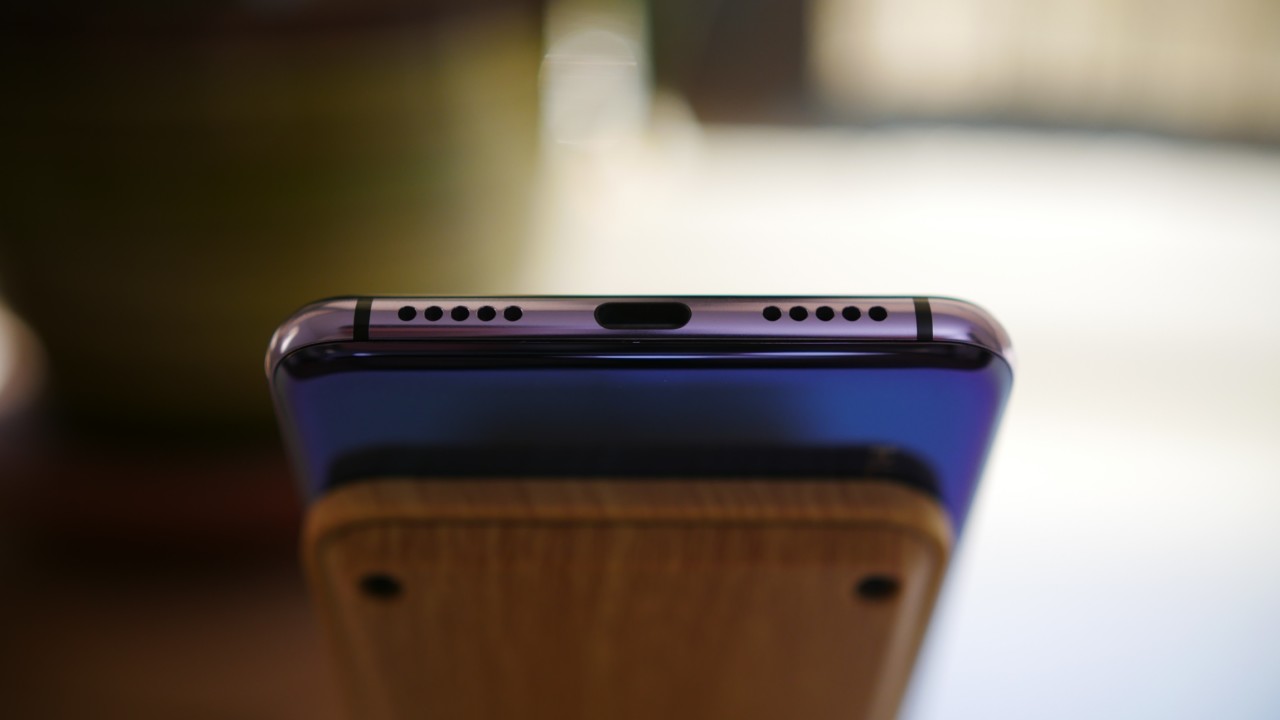 There is a dual stereo speaker setup that is really good too. I like that the sound is deep, punchy and loudspeakers can get pretty loud. Finally, the Huawei P20 Pro is IP67-certified for water and dust resistance.
HARDWARE and PERFORMANCE
In terms of hardware, the P20 Pro is a beast. It ships with the latest home-brewed Kirin 970 processor and other powerful components (6GB of RAM and 128GB of storage) that in conjunction with the AI, assure excellent all-around performance.
That can be seen when playing the latest 3D games. All the titles I played run absolutely fine, no skipped frames, no stutter, and the P20 Pro does not get hot while gaming either. Flagship-grade performance.
USER INTERFACE
In terms of user interface, I can just repeat myself – performance is excellent thanks to no small part of Kirin AI chipset with integrated NPU unit that helps allocate resources to the specific task. As usual, I've installed a lot of apps, use many different social media apps, Google accounts etc but I'm yet to see the phone lag or stutter. This phone is almost stock Android fast, which is really impressive.
EMUI 8.1 is based on Android 8.1 and I know that many people still can't get used to cartoonish and a bit different than stock Android look. Honestly, if you had asked me a year ago, I would have said the same thing. However, I got used to the Huawei's user interface and even though it's still not my favorite, I kind of like it.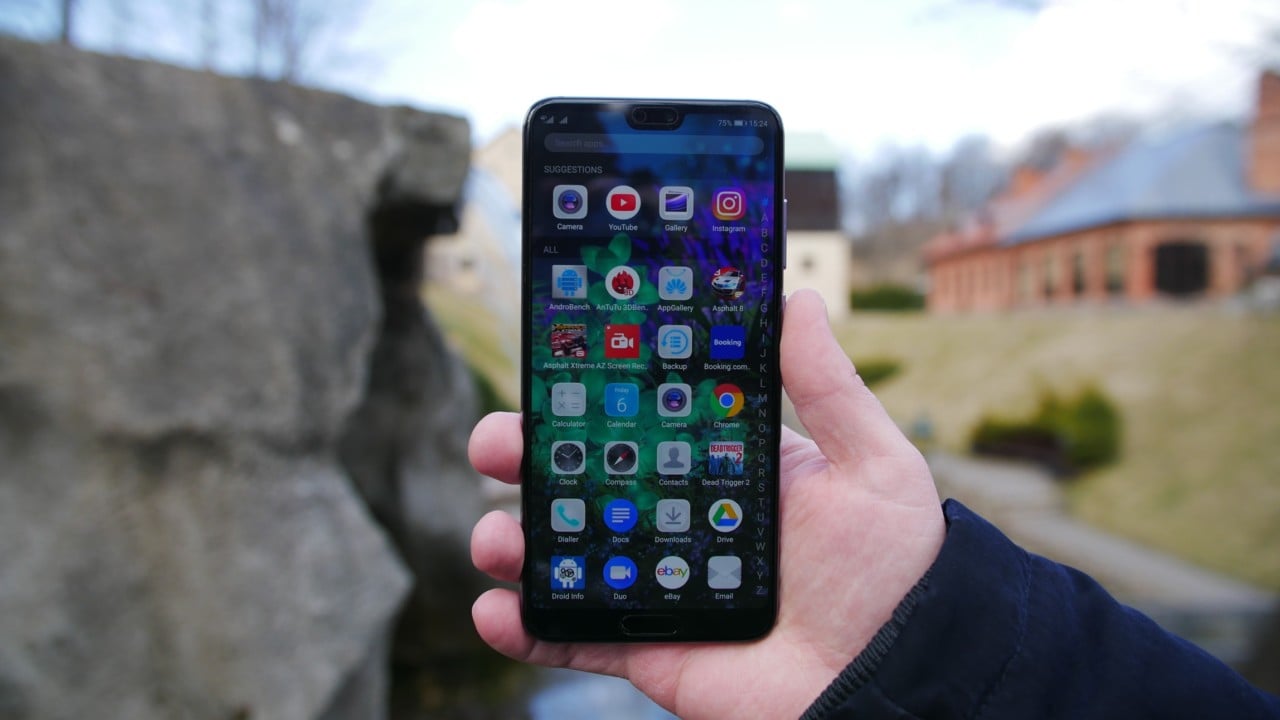 The very first thing you want to do is bring back the app tray. Other stuff you can do: customize the phone in many different ways. As usual, you can choose from plenty of themes, change transition effects, adjust quite a few display settings, use one-hand mode and so on. There are quite a few ways to navigate through the UI. You can simply use navigation bar and swap the buttons of it. You can also use a navigation dock that I didn't really it like because I found on-screen and off-screen navigation systems more comfortable to use. You can control your phone using just the home button which is pretty convenient and that's probably my most favorite way of navigating through the UI. Finally, we have classic Huawei smart assistance features which are useful and work fine but it's still a bit weird since Huawei thinks that using your knuckle is the most natural way of interacting with your phone.
CAMERAS
Just before we start talking about optics, we suggest you download full resolution camera samples since pictures on the website are resized to reduce page loading times.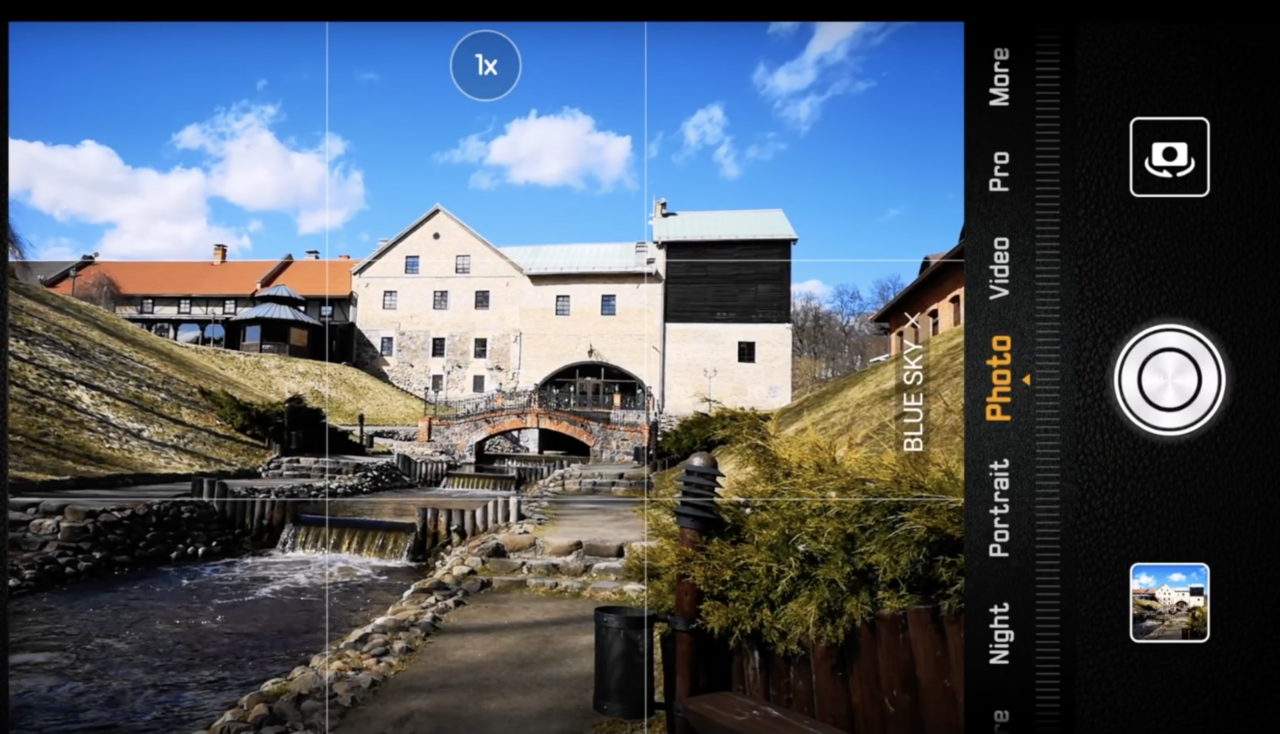 I found the stock camera app to be responsive and it can take pictures very fast. Also, you understand why Huawei keeps talking about the AI-assisted camera. Every time you take a picture using the auto-mode, AI recognizes the scene and adjusts the settings automatically. There are plenty of shooting modes to choose from but my favorites include a pro mode that allows you to adjust a lot of different settings.
The portrait mode now allows you to choose from different lighting effects and it works both with the main and selfie cameras. Photos usually look quite nice as the subject is separated accurately from the background. However, you can't completely turn the beauty mode off but that's not an issue for me, I think I need this mode. Also, I got a few soft-looking shots with both main and selfie camera but keep in mind that all portrait pictures were taken by myself.
Daylight image quality is usually very good thanks to 40MP sensor. There is plenty of detail and sharpness, and you have a lot of megapixels to play with. However, AI tends to adjust image settings in the way that pictures look nice on social media out of the box. Therefore, you may get oversaturated pictures with high contrast, especially if you tend to shoot a lot of landscapes.
If you want to use 5x hybrid zoom, you need to switch to 10MP resolution manually, which is quite frustrating. On a positive note, you can zoom in a lot and images remain nice and sharp, and you can clearly see details even at the maximum zoom level. However, I don't understand why the first zoom option is 3 times. If I want to use just 2x zoom I need to pinch to zoom manually, which again, takes more time than just tapping on the zoom button. If we compare the quality of 40MP and 10MP pictures, we can definitely see that there is more detail, which is useful if you like zooming in or cropping the images.
Wide aperture mode allows you to photograph objects with a shallow depth of field effect and I found the overall image quality using this mode to be pretty good.
You can also take very nice black and white pictures but in general, I prefer color photography.
Finally, night image quality. If you use auto-mode, you can take nice pictures but I found the Samsung Galaxy S9 to be slightly better in some of the shots. However, if you use night mode, you can take long-exposure shots without the need of a tripod. Then, night image quality is one of the best on any smartphone. Really impressive results thanks to that AI image stabilization and large sensor.
Selfie camera usually takes pretty nice and detailed pictures that will definitely do the trick for social media.
4k video is very sharp, detailed, continuous auto-focus is reliable and super fast but… video stabilization does not work in 4K mode and you end up with shaky footage. That's really frustrating but hopefully, this can be improved with the future software updates since the hardware is there. I even enabled stabilization feature on the third party camera app called Open camera but the footage still came out shaky.
If you don't need 4K, 1080p video looks much better in terms of smoothness. The footage is very stable but obviously, you are losing the sharpness of 4K.
1080p selfie video looks pretty nice as there is plenty of detail and sharpness, and the sound recording quality is good.
You can also record short clips at 960fps in 720p and the quality is quite decent.
Download full resolution camera samples
CONNECTIVITY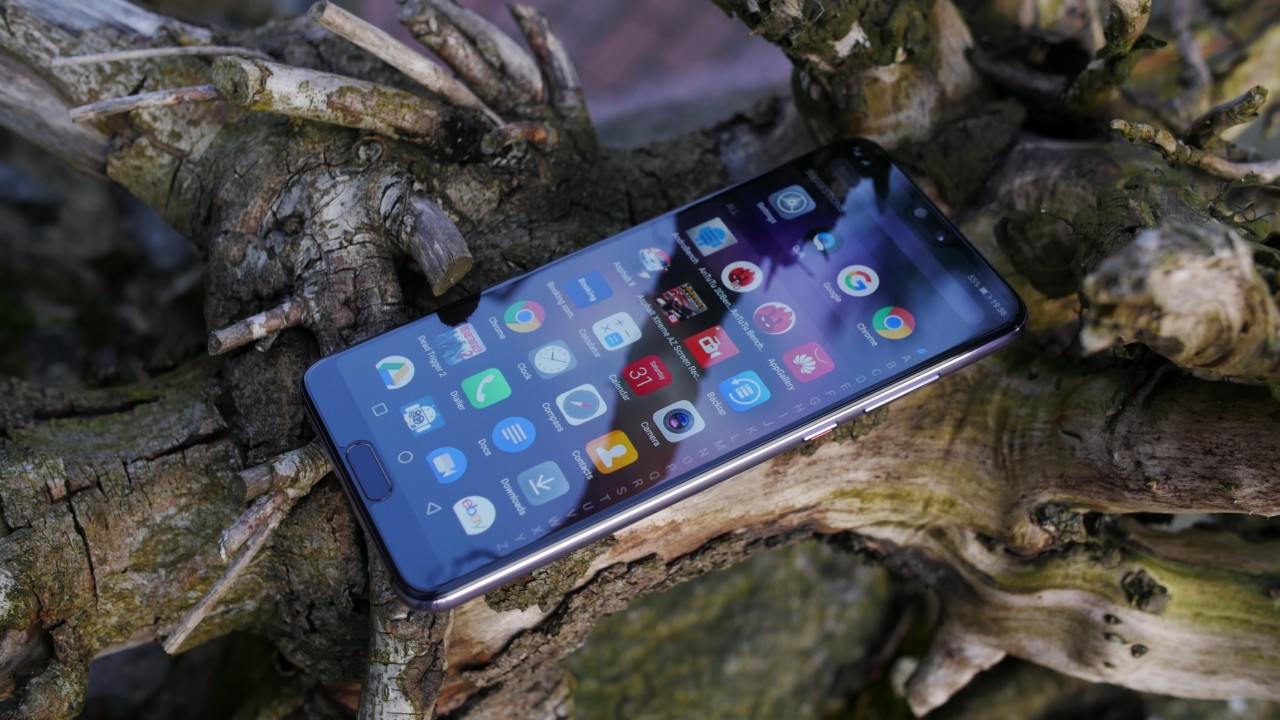 In terms of connectivity, I found the P20 Pro to be good and reliable in all aspects. Call quality is excellent and signal reception is actually better than most of the phones I've tested in the recent memory. Also, I found GPS to be very accurate, Wifi is fast and Bluetooth works fine. Finally, there are quite a few sensors on board, like on most of the flagships.
BATTERY LIFE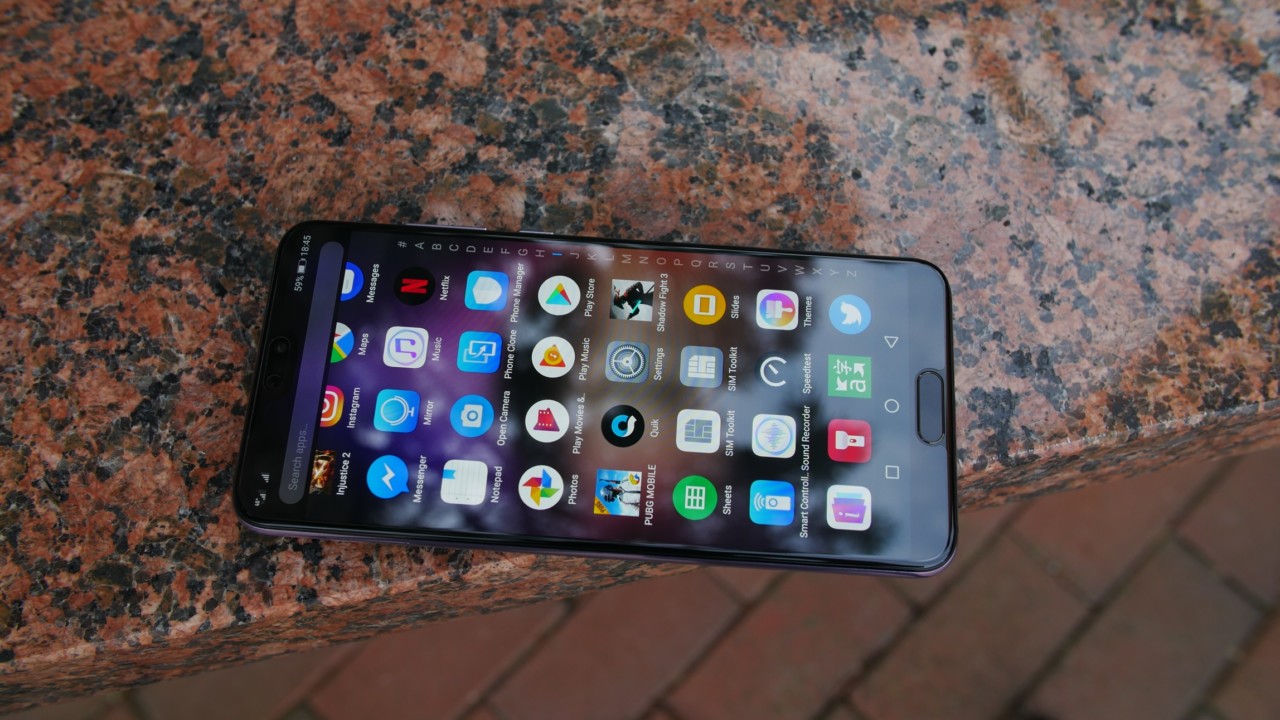 Battery life has been great. Firstly, I'm very impressed with excellent standby time as the phone drains almost no battery despite the fact that I used the P20 Pro with 2 SIM cards and reception in my apartment is kind of poor.
Also, I could use the phone for an entire day or even a few days, depending on the usage. That results in an average screen-on time of about 6 or even 7 hours while using the phone quite intensively. That is a very good result.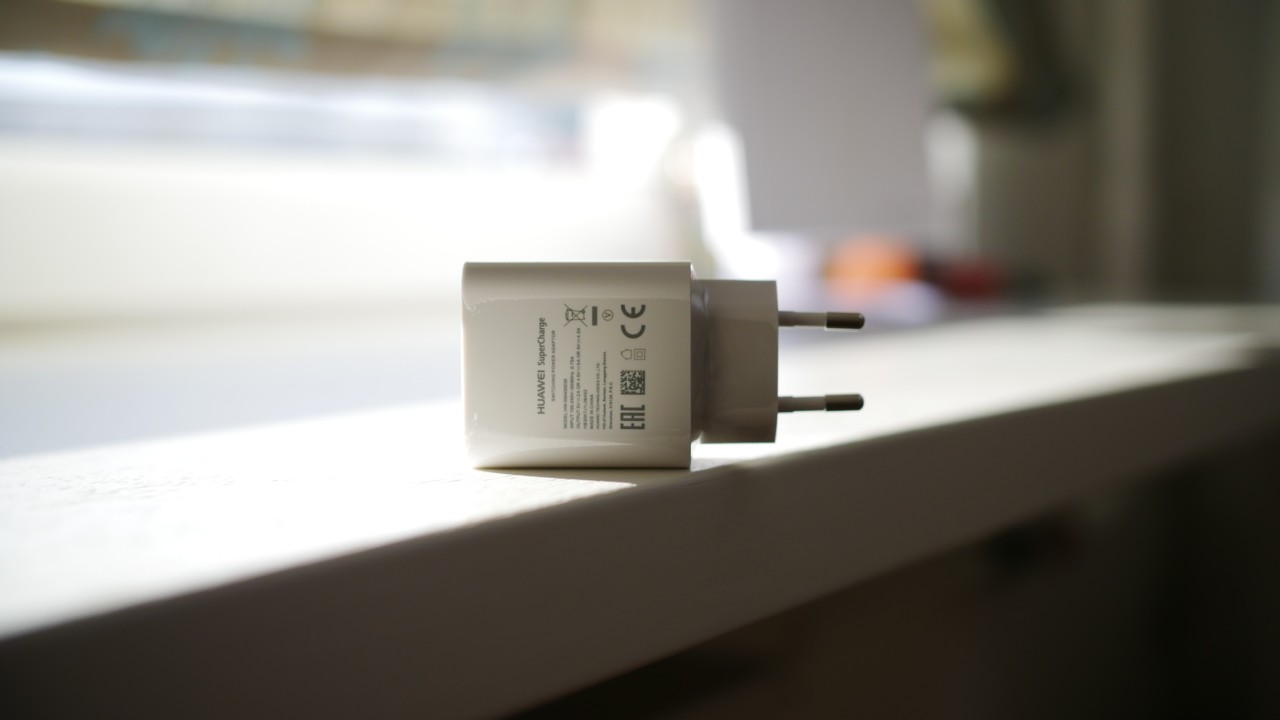 The supplied Huawei's fast charger can fully charge the phone in just about 1,5 h. Unfortunately, there is no wireless charging, which is kind of disappointing.
CONCLUSIONS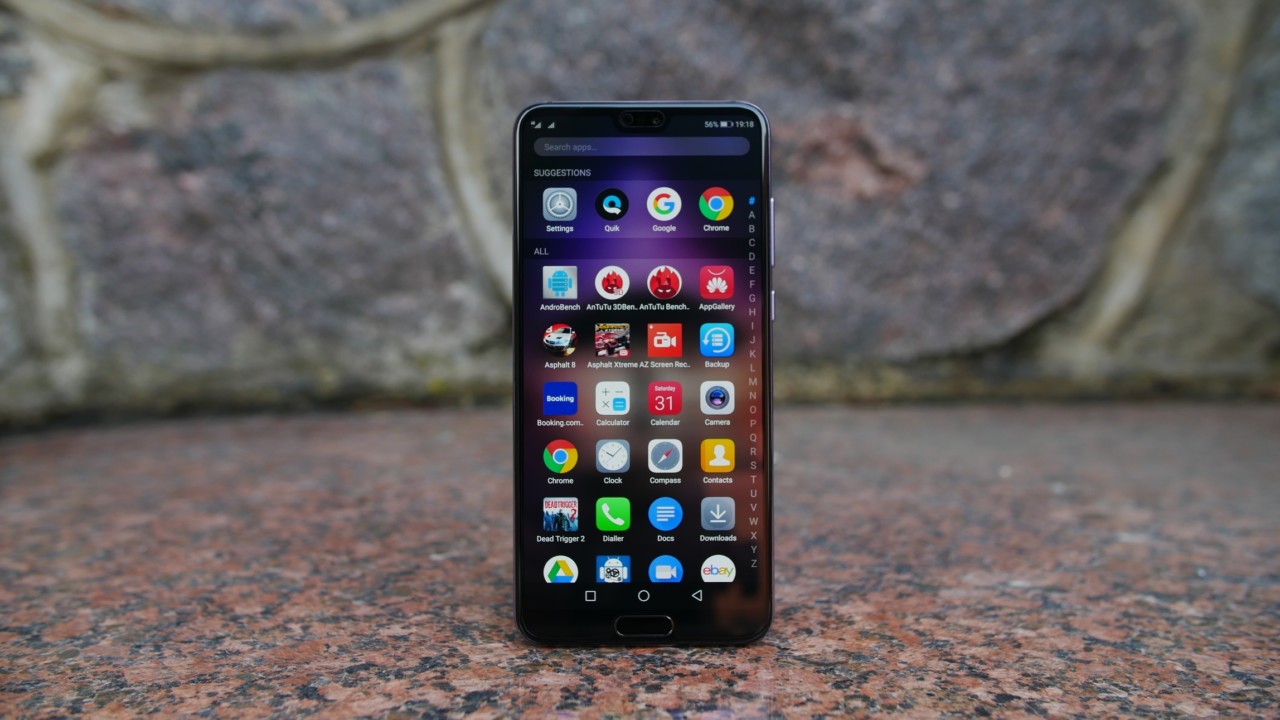 The Huawei P20 Pro shapes up to be a solid flagship smartphone and there are many reasons to love it. In fact, this is easily the best phone Huawei has ever made. I like its design, excellent build quality, nice and sharp display, very good and innovative camera setup, great overall performance and solid battery life. I also like that the fingerprint scanner is on the front, Face ID works very well, there is a dual SIM card slot, IP67 certification and some other extras like the IR blaster and great stereo speaker system.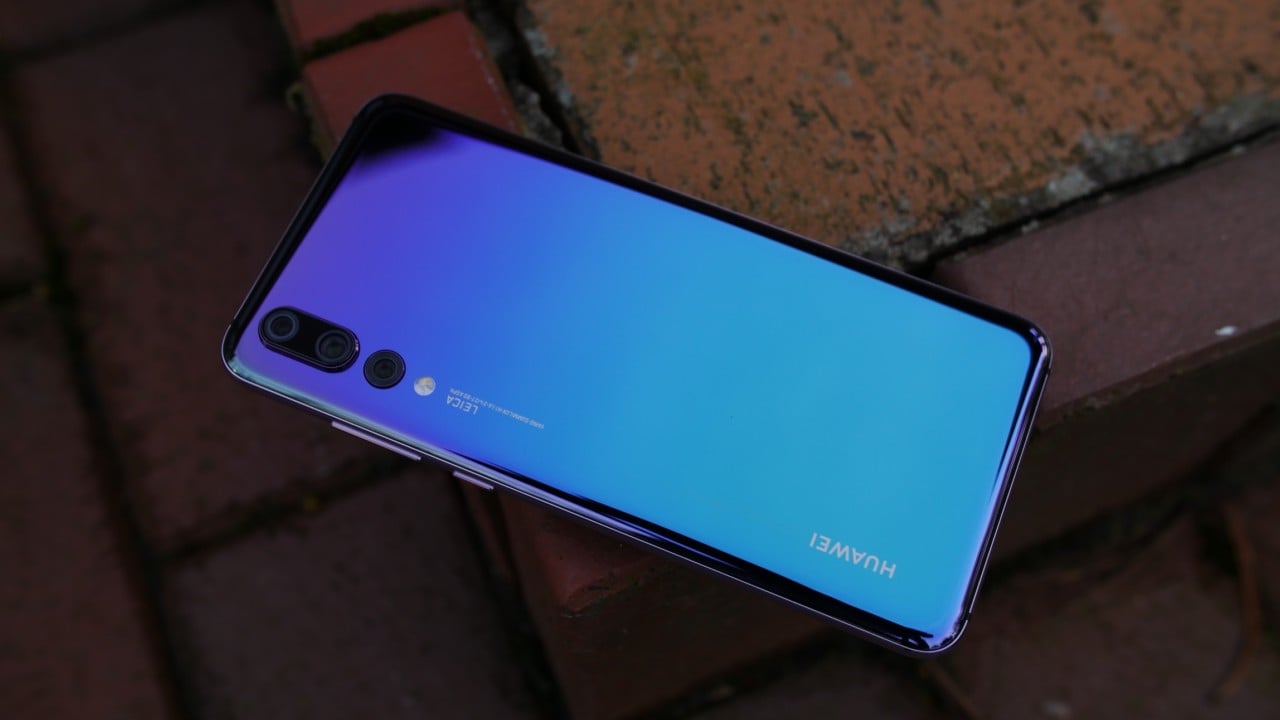 Now the cons. My biggest frustration is that there is no stabilization in 4K video mode. That's important to me as I'm a huge video guy. You should also know that there is no microSD card slot, no headset jack, and no wireless charging. Finally, camera app needs a little bit of polishing and I think it will be improved over the time since the phone is still running on an early software build.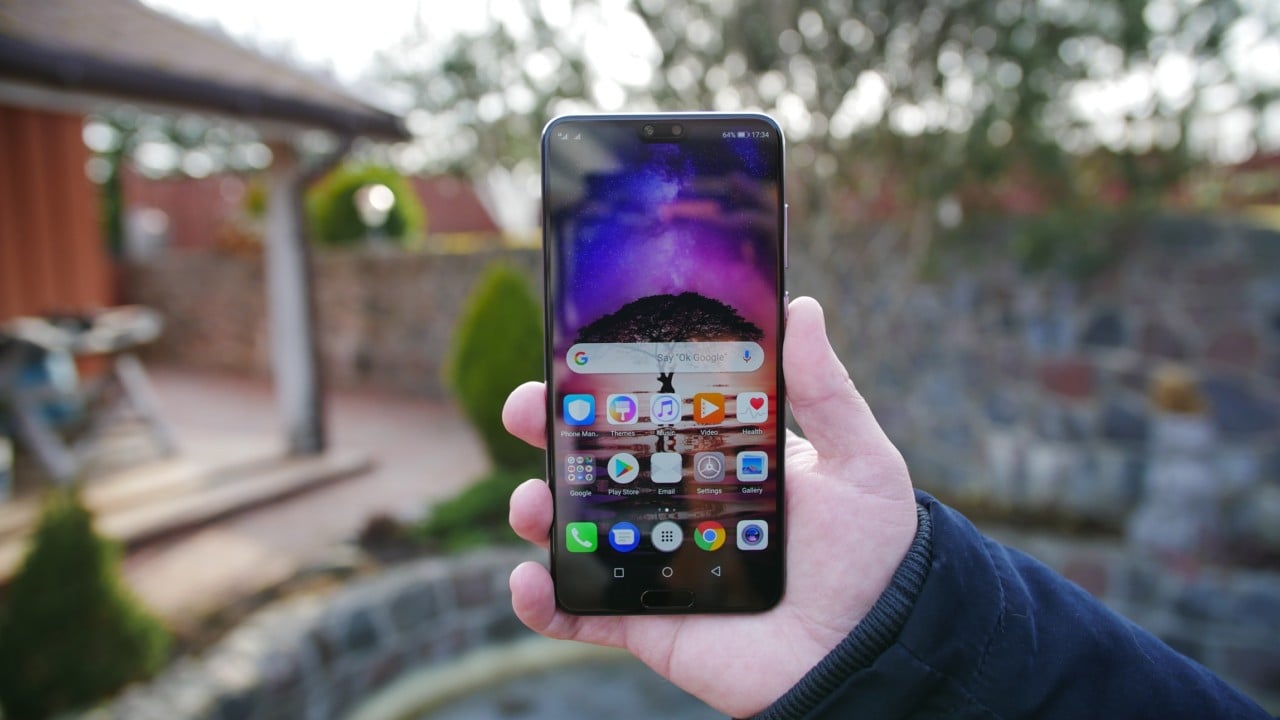 At the end of the day, can I recommend the Huawei P20 Pro? Absolutely yes. Obviously, there are some shortcomings to consider like on each and every phone but given the overall package the P20 Pro offers, this device can be easily called one of the best flagships of 2018 yet and definitely the best phone Huawei has ever made.
Get the P20 Pro on Oppomart