Flipkart Teases 'Big' Smartphone Announcements On April 17
Flipkart, the Indian eCommerce marketplace, is teasing new announcements on 17th April that the company says will "disrupt the mobile phone landscape."
The company is gearing up to launch a new phone on its platform as well as a 'big' brand exclusively on its marketplace. Further, the company will also be unveiling a new value-added service for the phone.
Rumors suggest that the announcement could be related to the upcoming Huawei P20 series launch in India, which Huawei has been teasing. However, it seems unlikely given that the P20 is a high-end smartphone series and with Flipkart teasing to disrupt the market, the phone is likely to be a mid-range device.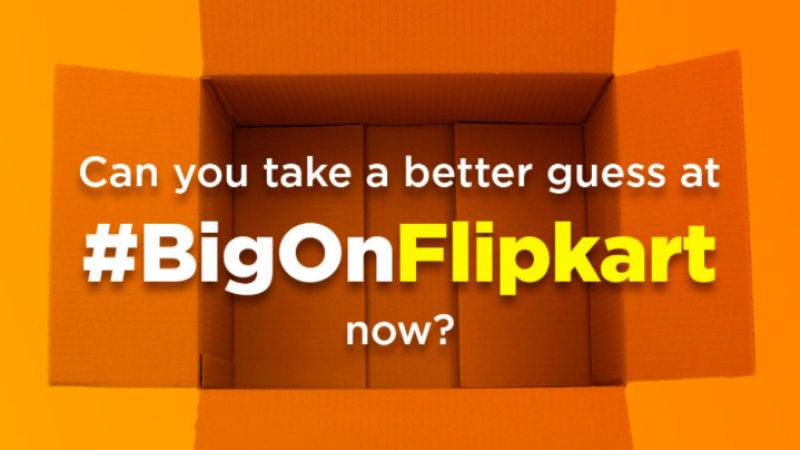 Another possibility is the next-generation Moto G-series smartphones from Lenovo-owned Motorola. The company is expected to launch Moto G6 lineup as well as Moto E5 lineup pretty soon. Motorola has scheduled a launch event on 19th April in Brazil, where it is expected to launch the Moto G6 series smartphones.
The BigOnFlipkart teaser from the eCommerce company is accompanied by a video message from the company CEO, Kalyan Krishnamurthy. In what Flipkart calls a 'clue' Krishnamurthy says, "Meaningful partnerships drive a successful business. Flipkart's philosophy of customer centricity and long-term partnerships has transformed the way India buys mobile phones. We are proud to enter into an exclusive partnership with a tech giant to disrupt the mobile phone landscape in a big way. Get ready for 2 big announcements soon."
The value-added service teased by the Indian eCommerce company on its 'BigAnnouncement' landing page seems to an insurance coverage as Flipkart is promising that prospective customer of the upcoming phone will get extensive insurance coverage so that they can live with less worry about protecting the device from any physical damage.
Read More: OnePlus 6 Will Be Available Exclusively Through Amazon In India
Flipkart has scheduled a press event in New Delhi to announce what the company has to offer. It's just a matter of few hours before we know what's in store from Flipkart.