Samsung Patents A Notch Display Design, May Debut on the Galaxy S10
Smartphone manufacturers are gradually going ballistic with the adoption of the notch display design that was first seen on the Sharp Aquos lineup. The Essential Phone 1 also utilised the notch design which involves making a cut-out at the top of the display. More recent is the iPhone X and since Apple utilised this design on its flagship, the design seems to have gone viral. The roll call now includes the Xiaomi Mi Mix 2s, Huawei P20, OPPO R15 and the upcoming OnePlus 6. Leading phone maker Samsung may join the fray soon, that is if the latest design patented by the company is anything to go by.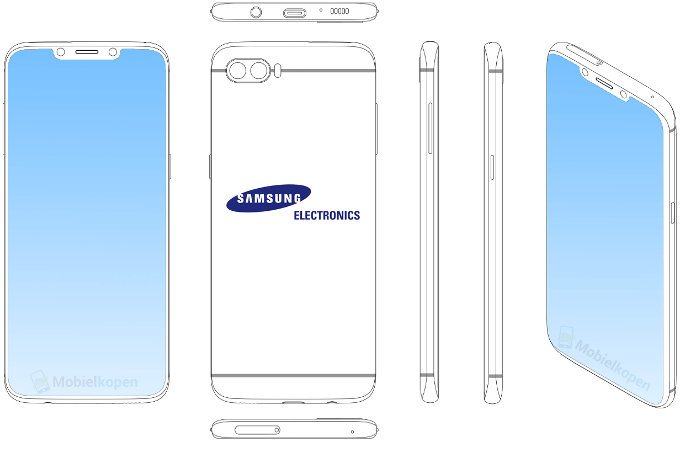 Samsung has filed a patent for a design which may likely be used on the Galaxy S10. The design shows the top bezel cut-out that houses the front camera and sensors. That isn't all Samsung patented. There is a second patent for a design which is completely bezel-less with barely a frame around the display.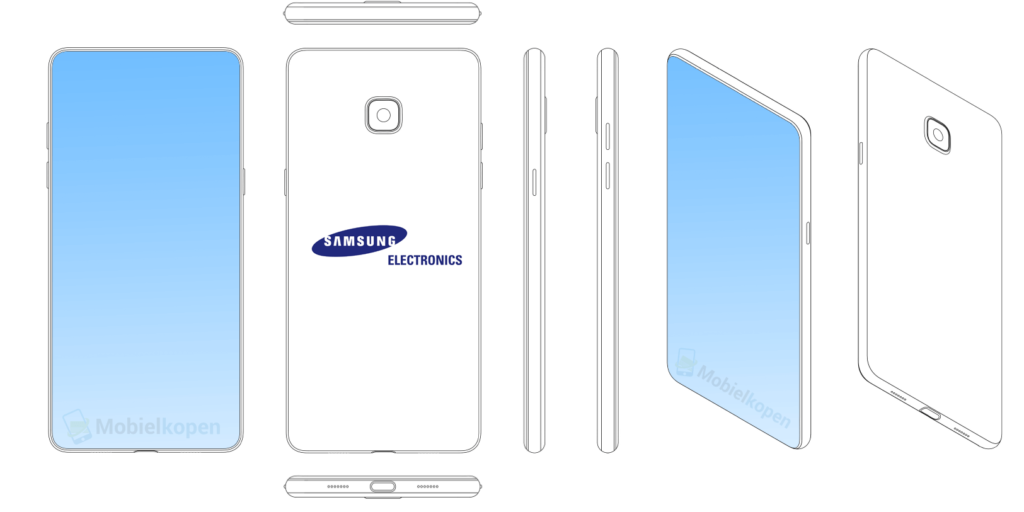 Read More: Samsung Patent Shows Off Innovative Smartphone Designs & Features In The Works
The smartphone design patent with a bezel-less screen comes with a single rear camera and no rear-mounted fingerprint sensor. It, therefore, implies that the device may likely pack an under-display fingerprint sensor. The design doesn't also include a front camera and we believe Samsung will find a place to tuck in the front camera and other sensors that would be at the front.
(source)