Samsung's Foldable Phone Will Adopt A Note 8 Design But with a Bendable Midpoint
Samsung's foldable phone which is tipped to go by the name Galaxy X or Galaxy Wing has been on the drawing board for quite some time now. Samsung may finally release the phone sometime soon as the Korea media tips the device to be completed in June.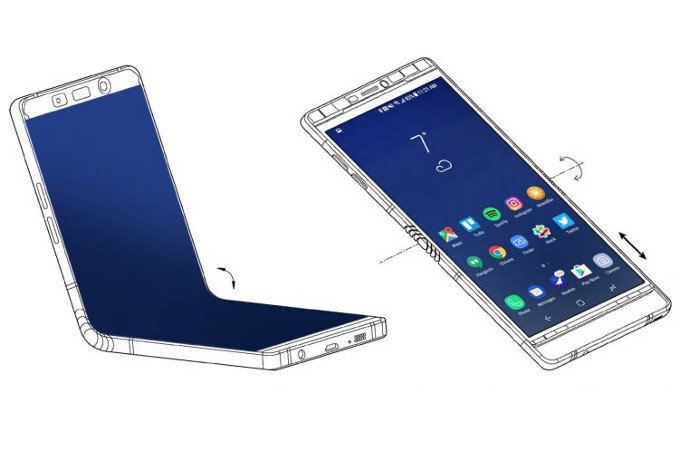 There were reports that Samsung showcased two prototypes at a secret meeting held during the CES expo earlier this year. the two prototypes include an in-folding and an out-folding design. The in-folding prototype shown to select individuals at CES is said to have two halves measuring 3.5 inches each and there is a third 3.5-inch screen at the outside which displays information and notifications.When opened, the device is said not to be longer than the Galaxy Note 8. The company may likely utilise the in-folding design on the upcoming Galaxy X.
Read More: Samsung Foldable Smartphone Could Begin Mass Production in 2018
Sources familiar with Samsung's dealings on the foldable device say the Korean giant is making trial batches and preparing for 500,000 to 2 million units overall. However, the device isn't expected to land until next year at the earliest.