I think we need to agree ASUS is terrible when it comes to naming its products. The only other manufacturer that matches it is Xiaomi. Take for instance this upcoming phone called the Zenfone Max Pro M1. It is different from the Zenfone Max Plus (M1) which was released in Russia as the Zenfone Max (M1). Let's not also forget that back in 2016, ASUS released a phone called the Zenfone Max Pro which also packs a 5,000mAh battery.
Specs of the Zenfone Max Pro (M1) leaked a few days ago and it sure looks like the perfect contender to Xiaomi's Redmi Note 5 (Pro). All we hope for now is an affordable price tag.
More photos of the phone have been released by Evan Blass and he also c0nfirms some of the specs. The new photos show the phone in blue and silver.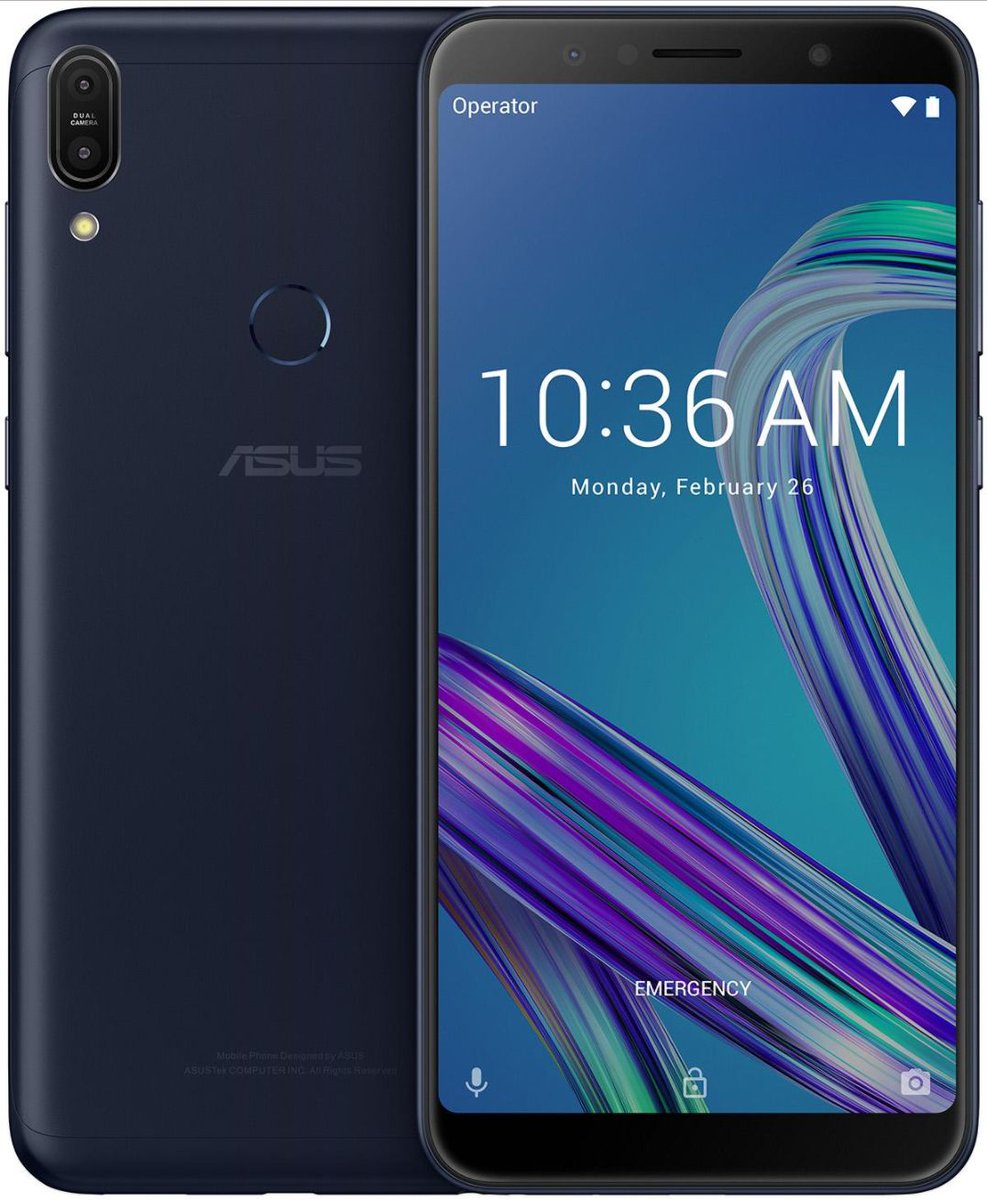 The Zenfone Max Pro (M1) has a different design from the Zenfone 5 and Zenfone 5z. The Max Pro M1 has a smooth metallic finish and not glass on the rear. Though the dual cameras are arranged in the same iPhone X style and there is a rear-mounted fingerprint scanner.
Up in front, the display is covered in glass. It has an 18:9 aspect ratio and the corners are curved. The bezels are moderately sized and ASUS could have put the fingerprint scanner in front if it wanted. The top bezel is home to the camera, sensor, earpiece, and a soft LED flash.
The power button and volume rocker can be seen on the right which means the SIM tray is on the left.
READ MORE: ASUS Will Join The Gaming Phones Club!
The ASUS Zenfone Max Pro (M1) will come with a 6" FHD+ display, a Snapdragon 636 processor, 4GB of RAM, microSD slot, and dual-SIM support. It will also have a 5,000mAh battery. It is scheduled to launch tomorrow.
(Source)