Chinese Tech Analyst Confirms The Xiaomi Mi Pad 4 Is Still In Development
Xiaomi launched the Mi Pad 3 in April last year after a two-year hiatus and the third-generation Mi tablet was well received. The month of April is almost running out yet we haven't heard anything about a successor to the Mi Pad 3. This is despite the confirmation of Lei Jun, Xiaomi's CEO that the next-gen tablet is in the works. It is interesting to note that the Mi Pad 3 and even the Mi Pad 2 have been out of stock for a while now both in China and on several online e-retail platforms. Xiaomi even removed the product details entirely from its website, thus fuelling speculations that it may have concluded plans to rest the product line.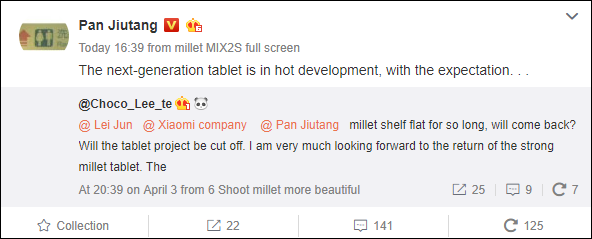 However, well-known Chinese tech analyst, Pan Jiutang has hinted that the Mi Pad 3 successor is very well in development and it is coming with lots of expectations. The analyst was responding to an enquiry by a Mi fan who disclosed his anticipation for a new i Pad. By the way, it is not known if Xiaomi would call the next-generation tablet Mi Pad 4 but that may likely be the product's name eventually.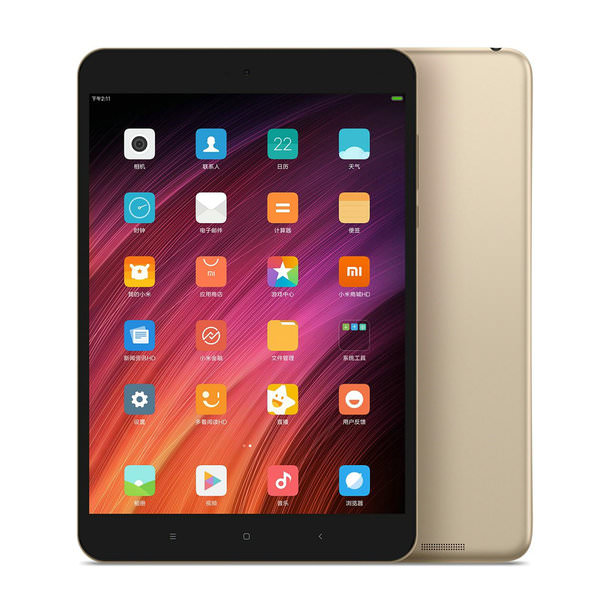 Related: Xiaomi Mi Pad 3's Successor is in Works, Confirms Xiaomi CEO Lei Jun
Nothing is known about the likely features the Mi Pad 4 will come with but we'd smile at a full-screen display design and a SIM card slot on the tablet. However, in an era the tablet market is gradually withering and considering that it took two years before the Mi Pad 2 got a successor in the Mi Pad 3, we don't expect Xiaomi to expend too much energy on the tablet line or to drop this one very soon.