Around a year back, when Microsoft had released the Windows 10 Fall Creators Update, it had removed all the phone-related APIs from it. This was one of the clear hints for Windows phone users that Microsoft had no plans to launch a smartphone anytime soon. Also, the company had shifted its focus towards Always-Connected PC for making Windows 10 available on PCs driven by Snapdragon 835 and 845 chipsets and LTE modems.
Fresh information reveals that Microsoft has replaced the APIs into the upcoming Redstone 5 that will be arriving as Fall Creators update later this year. Since Microsoft has included phone-related API again in Windows 10, the rumor mill is now speculating that a Surface Phone may debut by the end of this year. It may sound interesting, but the rumors about Surface Phone have been circulating since the past few years.
The Lumia 950 and 950 XL phones were the last flagship phones that were introduced in 2015. Since then, the rumor mill is speculating on the existence of Surface Phone. Some reports have claimed that Microsoft's Project Andromeda could be the highly awaited Surface Phone. However, some reports claim that these could be two separate devices.
The arrival of phone-related APIs in Windows 10 could mean that Microsoft is making way for developers to start working on programs that will run on the rumored Surface Phone. Previous reports have claimed that the Surface Phone could be a business centric pocket PC device that will be arriving with a stylus.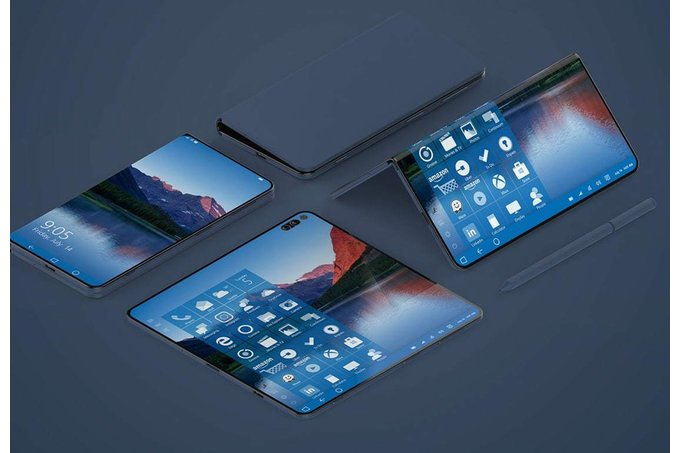 Read More:Microsoft Patents New Surface Pen With Built-in LEDs
Recent reports have claimed Samsung, LG, Apple, Huawei are all gearing up to launch foldable smartphones by next year or later. Like the aforementioned companies even Microsoft has filed for foldable display technology in the recent years which also suggests that the Surface Phone may feature a foldable screen.
Do you think Microsoft will take on Samsung and Apple with Surface Phone in the near future? Share us your views by posting your comments below.