Primebook Laptop Will Turn Android Into A Desktop Experience For A Few Bucks!
by Michele Ingelido ago0
With Android smartphones getting popular every day, a lot of people prefer to have Android as the operating system of their PC. Chromebooks with Chrome OS are a perfect alternative to Windows 10 as it can run Android apps thanks to the Play Store support, but they do not run Android. An Indian company has just announced a new laptop which runs Prime OS, an operating system based on Android. It is not the only PC which can run Android, but it will surely be among the most affordable ones. The laptop is called Primebook and it has been showcased in Hong Kong.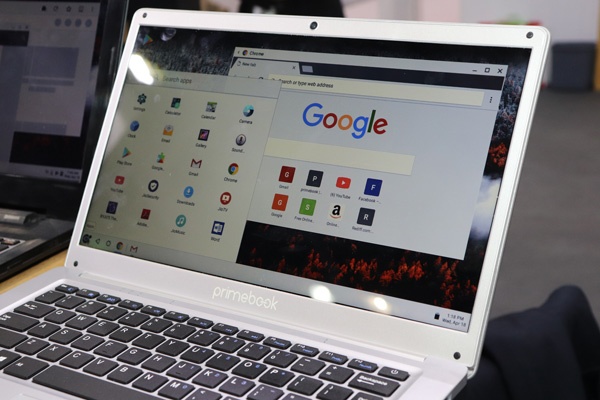 Given that it is a laptop, it runs a custom Windows-like user interface which makes comfortable to use the PC with a mouse and a keyboard. It has a Windows-like desktop, an app launcher, and even the multi-window feature which allows opening several apps on the same screen. It is also possible to re-size every single window, just like Windows 10 does. Primebook also supports games: they can be played by using the mouse or the keyboard instead of the touchscreen, even if they do not support the input from external peripherals. Indeed, it is possible to assign the touch screen input to single keys or the mouse.
RELATED: Xiaomi Mi Gaming Laptop Announced: Core i7, GTX 1060 At A Competitive Price
Even though Android P is coming soon, PrimeOS is an operating system still based on Android Nougat, but according to the company developers are already working on an update to Android Oreo. The main specs of the Primebook include the presence of a 13-inch display showing images at a resolution of 1366 x 768 pixels. On the hardware side, there is a mid-range Rockchip RK3288 chipset paired with 2 GB of RAM and 64 GB of internal storage. The notebook also features a big 10.000 mAh battery. The connectivity side includes a micro SD reader, an HDMI port, two USB 3.0 ports and a 3.5 mm jack. There is still no info about its launch in the market and its listing price, but given its components, it will surely be a cheap device.