Xiaomi Mi TV Now Rank As Second-Largest China TV Brand, 550K Units Shipped In March
Xiaomi has revealed that a data from AVC has shown that the company's domestic TV shipments exceeded 550,000 units in March 2018 alone. This record shipment placed the Mi TV brand as the second-largest TV manufacturer in China. Xiaomi launched its first Mi TV product in September 2013 and since then we have seen several models including the cheap Mi TV 4A which had a 32-inch version selling for less than $100 at some point.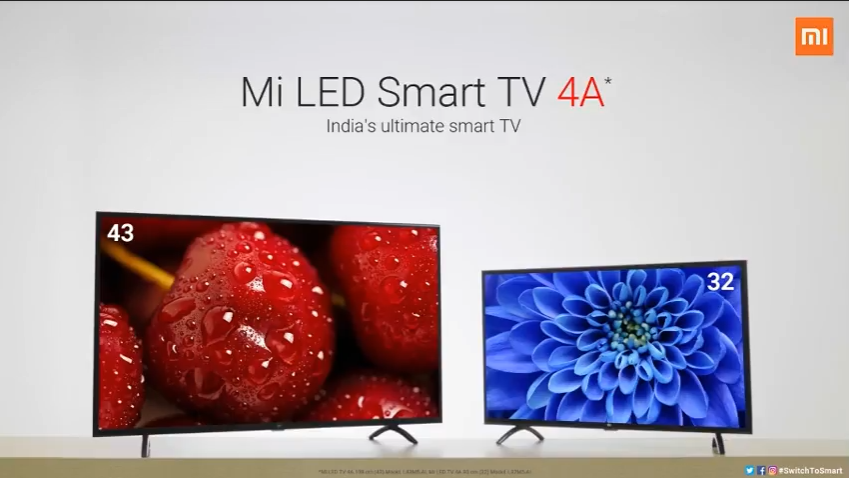 In February 2018, the Mi TV shipments globally reportedly ranked among the top 10 in the global market. Xioamiranked as number 10 and this could be tied to its recent exploit in India where it introduced its TV models for the first time. Xiaomi TV models have also seen tremendous patronage on online retail platforms such as GearBest and others. So it is no wonder the Chinese tech giant now ranks as number 10 in a list having Samsung as the market leader, LG in second place, TCL, Hisense, Sony, Philips, Skyworth, Sharp, Panasonic, and Xiaomi in that order.
Read More: New Xiaomi Mi TV 4S 55-inch Features All-Metal Body, 4K HDR Display & Powerful Speakers
The current crop of Mi TVs falls under the Mi TV 4 models. Xiaomi Mi TV 4 series include the Mi TV 4, Mi TV 4A, Mi TV 4C and recently, a Mi TV 4S was launched. All the models are available in various screen sizes and come with features that make them a great buy. Xiaomi even launched a new Mi TV Speaker that is very much compatible with the Mi TV range.
(source)