Last Chance To Get A Windows Phone on the Microsoft Store: Alcatel Idol 4S Briefly Returns In Stock
by Michele Ingelido ago0
A majority of Windows phones were removed from the official Microsoft Store last week and for many people, this definitively marked the death of Windows 10 Mobile and the end of the availability of devices powered by this operating system. Well, it was not so: fans just got one last chance to get a Windows handset on the Microsoft Store as Alcatel Idol 4S is back in stock.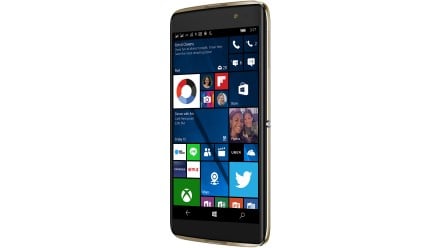 The flagship has been made available to purchase in a bundle with VR glasses with a price tag of just $169.00 in the U.S. Unfortunately, Alcatel Idol 4S was only available for a short time frame: now, it is listed as "out of stock" again. This probably means that only a few units of the Windows phone were available, and all of them have already been purchased. But we suggest you check the page again as it may return in the coming days.
RELATED: Windows 10 S Coming To All Windows 10 Versions Thanks To The S Mode
Alcatel Idol 4S was the most powerful Alcatel device launched in the past few years, even though until a few hours ago on the Microsoft Store it carried the price of a mid-range device. It sports a 5.5-inch AMOLED display showing images at a Full HD resolution a high-end quad-core Qualcomm Snapdragon 820 chipset, 3 GB of RAM, and 32 GB of internal storage expandable with a micro SD.
(via)