Xiaomi Mi Mix 2S Android P OTA Makes An Early Appearance
Google announced the first Android P Developer Preview in March and along with it came a number of changes which are now available for testing on the Pixel XL, Pixel 2, and Pixel 2XL. In what would be the first official public release of Android P for a non-Google device, Xiaomi's latest flagship – Mi Mix 2s would soon get Android P for preview.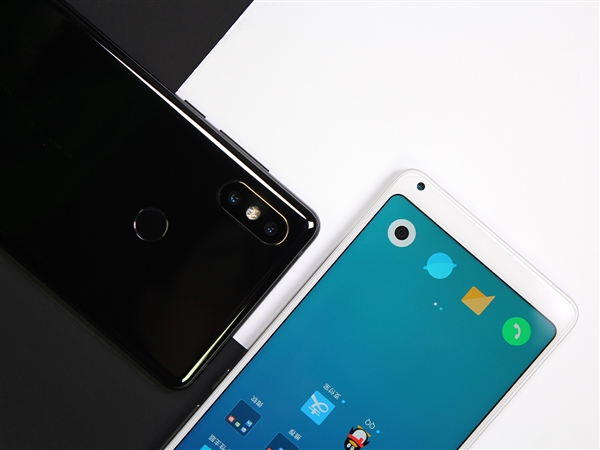 Xiaomi had announced over the weekend that the Mi Mix 2s will be receiving the Android P Developer Preview in the coming days and the ROM will be complete with all the features of Android P included. This was announced via a pot on MIUI Forum but the post has been pulled down. However, a few details were scooped from the deleted post and one of them is that the ROM has a tentative release date of May 8th.  A tentative date of May 8th has been put forward as a release date, assuming all internal testing goes well. That may not be feasible now that the thread has been deleted.
Read Also: Android P's First Developer Preview Released; Does Not Support Nexus 5X, Nexus 6P and Pixel C
However, it is interesting to note that the Android P firmware for the Mi Mix 2s was recently spotted by the guys at FunkyHuawei.club who have made it available for download. You can find the download link here but there is no guide on how you can install this ROM on your device if you want to do that. What definitely excites us the most is that Xiaomi may likely make an early entrance to Google latest Android version when it finally goes official. We hope that other Xiaomi models apart from its flagship will receive the Android P Developers Preview as well. Android P promises to bring several new features and improvements. Devices running on Android P will prevent background apps from accessing camera or microphone without the consent of the user. Android 9.0 will also prevent secret call recordings and it will also come with an efficient call-blocking feature to prevent spam calls. It will carry native support for iris scanning and HID Bluetooth. It will provide the power to mobile operators to modify the signal strength indicator. A new addition to Android P is the support for iPhone X-like notch.
(source)