Buy Tronsmart Element Mega Bluetooth Speaker Limited Edition For Only $99.99 On GeekBuying; Win Football Signed By Luis Suarez!
by Vinay Patel ago0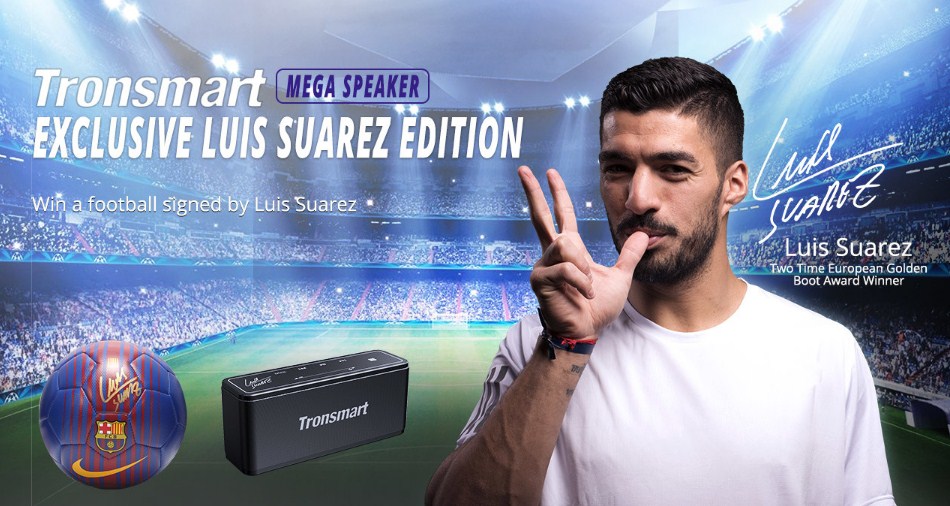 Luis Suarez fans, rejoice. As part of its latest promotion, GeekBuying is giving the huge Luis Suarez fanbase an opportunity to win a football signed by the popular Uruguayan professional footballer.
As if that weren't enough, the site is offering a considerable discount on the limited edition Tronsmart Element Mega speaker. Equipped with a fully integrated touch panel having one-of-a-kind slide-to-control volume mechanism, the Tronsmart Element Mega is compatible with all Bluetooth enabled devices.
Normally, you'd have to shell out $128.24 to get your hands on the Tronsmart Element Mega speakers on GeekBuying. But much to the delight of cost-conscious buyers, the site is now offering a noteworthy 22% discount on the device's original asking price.
As a result, the Tronsmart Element Mega speaker can now be yours if you're willing to spend just $99.99. It's worth noting that the promotion will only be valid for a limited period of time.
The limited edition speaker features Luis Suarez's signature which makes it quite a bargain under $100. Aside from that, it delivers high-fidelity sound with 28 core massive subwoofer horn that delivers louder output up to 40W.
How To Win
Here's how you can win the football signed by the two time European Golden Boot Award winner, Luis Suarez.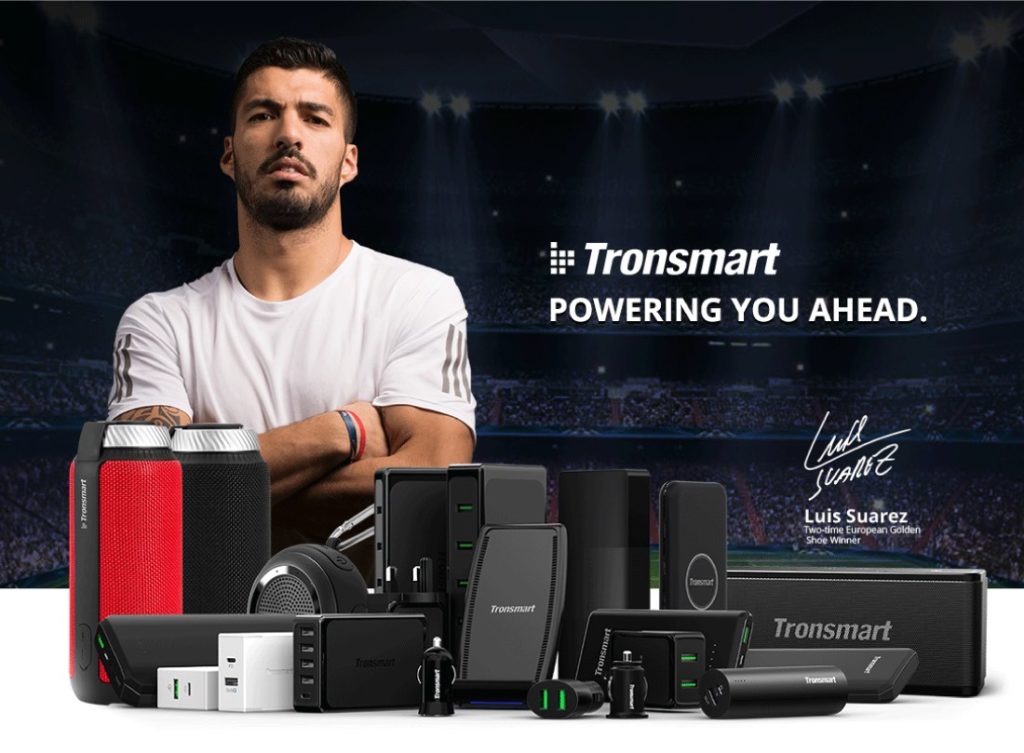 First off, it is imperative for you to bear in mind that the promotion, which started on April 27, 2018, at 18:00:00 UTC is slated to conclude on May 13, 2018, at 23:59:59 UTC. You'd only be eligible to receive the football autographed by Luis Suarez if you grab the 1st spot.
Runner-ups will be given various Tronsmart gifts until stock lasts. The site features five cards with each having a different value. In order to see the value, you have to click one of the three big cards.
You earn points every time you flip a card. Your accumulative score will be displayed on the top of the screen. You can play every day until this giveaway comes to an end.
Players who manage to make the highest score will be displayed on the scoreboard. The players featured on the scoreboard will win a prize from GeekBuying on May 13th. If you're interested in taking advantage of the promotion, simply head to this link.
Get 22% Off On Tronsmart Element Mega Bluetooth Speaker Limited Edition On GeekBuying
Check More Deals and Promotions From Other Shops