Xiaomi Beats OPPO In Q1 2018 To Emerge 4th Largest Global Phone Vendor
The golden age which saw Chinese phone maker OPPO post strong growth over the past eight quarters in a row may well be finally over after all. In the fourth quarter of 2017, the Chinese vendor's shipment annual growth rate dropped to zero and even though it maintained the 4th position in the global smartphone market by volume, the distance with Xiaomi which occupied the 5th spot was further narrowed down. It was only a matter of time before Xiaomi outpaced OPPO and that it has done in Q1 2018. A report by Strategic Analytics shows that Xiaomi has finally surpassed OPPO in market share this quarter to emerge as the fourth largest smartphone vendor in terms of shipment volume.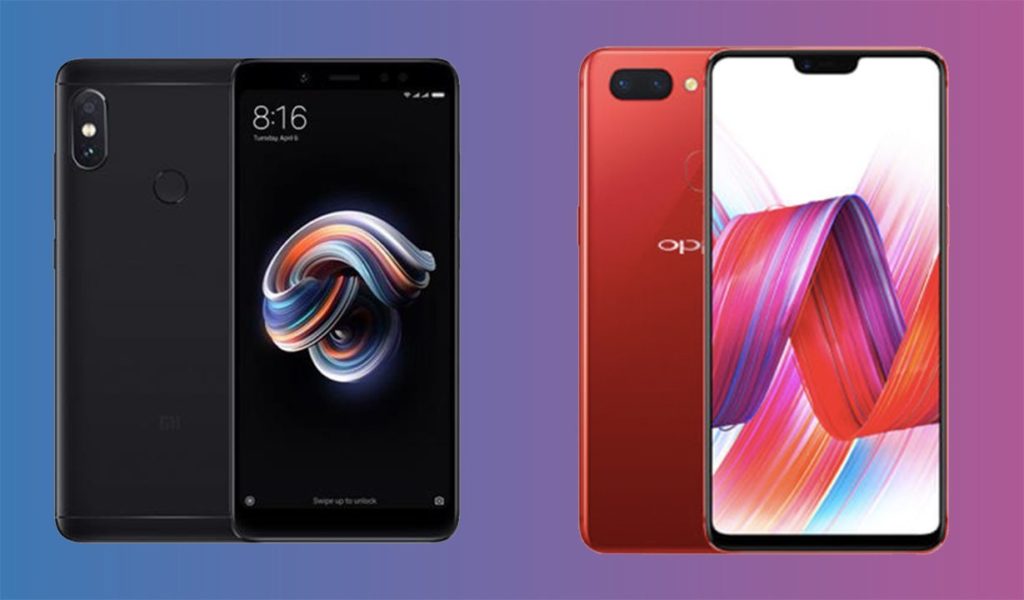 The report shows that the global smartphone shipments experienced a 2% fall YoY, as it peaked at 345 million units in Q1 2018. Samsung still maintained its lead with an estimated 78.2 million shipment representing a 22.7% market share. This is slightly lower than the 80.2 million units shipped in Q1 2017. Apple follows at the second place with a total shipment of 52.2 million units, up from 50.8 million last year while Huawei's shipment grew from 34.5 million to 39.5 million units. Here comes the big one, Xiaomi shipped 28.3 million smartphones in Q1 2018, up from 12.6 million units shipped in Q1 2017. On the other hand, OPPO's shipments plummeted from 27.6 million in Q1 2017 to  24.1 million units.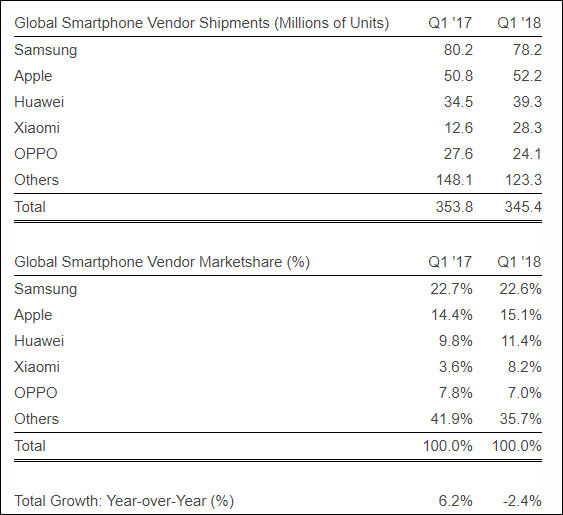 Read Also: Chinese Phone Shipment Slumps To Its Lowest Level Since 2013
Huawei and Xiaomi performed best among the major players and both hit record market share levels. Xiaomi's 8% market share in Q1 2018 doubled its shipment during this same period last year. This exponential growth can be attributed to Xaiomi's rapid expansion across Asia, particularly in India. This expansion and Huawei's much-improved smartphone portfolio is responsible for OPPO's slump.
(source)