Benchmarks are not everything in order to evaluate the overall performance of a smartphone, but they represent a basic picture of how a smartphone behaves when it is under load. Well, not in the case of Oppo F7, which has just been caught cheating on benchmarks. According to a blogger from Vietnam, the handset intentionally boosts its performances pushing the limits when the user runs the AnTuTu app.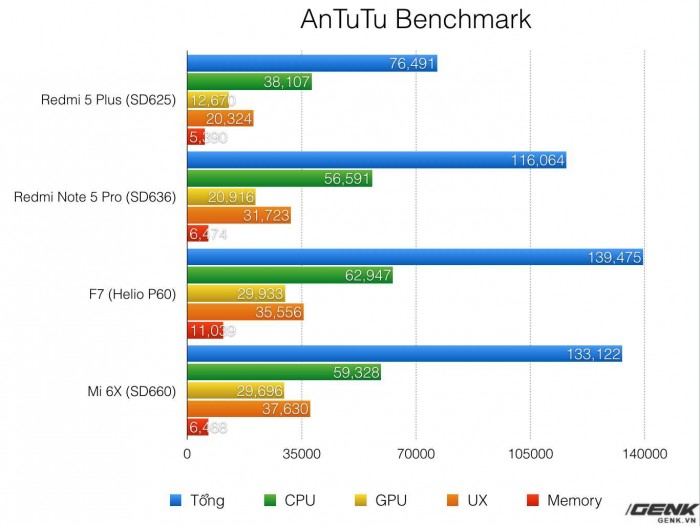 The blogger has scripted a fake AnTuTu app to prove it: when he ran the app, Oppo F7 has boosted each of the cores in its MediaTek Helio P60 SoC to their max clock frequency (2 GHz) with no regard for thermal thresholds. Thanks to this trick, the device has obtained awesome scores on AnTuTu, beating some of its most important rivals in the same segment.
RELATED: Xiaomi Beats OPPO In Q1 2018 To Emerge 4th Largest Global Phone Vendor
Oppo F7 has scored 139,475 points and it has totally neutralized Xiaomi Redmi 5 Plus with Snapdragon 625, Redmi Note 5 Pro with Snapdragon 636 and even Xiaomi Mi 6X which is powered by the best Qualcomm's midrange SoC: the octa-core Snapdragon 660. You can see the original post by the Vietnamese blogger as well as the tests on other benchmarking platforms by heading to the source link below.