Smartisan TNT Workstation: An "All-in-One PC" Powered By The Smartisan R1
by Habeeb Onawole ago0
Have you gotten over the fact that the Smartisan R1 has 1TB of built-in storage? If you have then you should read on for Smartisan's second product launched today – the Smartisan TNT Workstation All-in-One PC.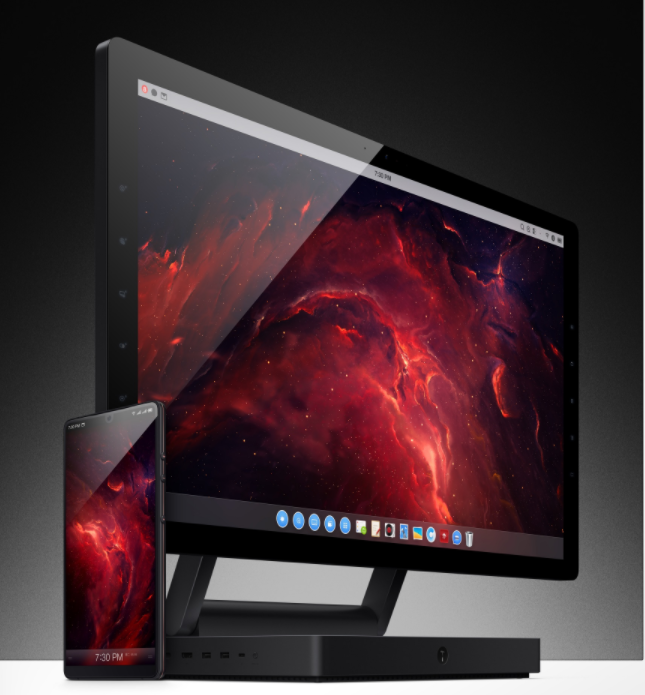 Smartisan TNT Design
The Smartisan TNT Workstation reminds us of the Microsoft Surface Studio. However, unlike the Surface Studio, it doesn't run Windows and it comes in Dark Gray.
The display is massive at 27-inches and can be adjusted to three different angles. It also has touch controls on the bezels which are sort of like shortcuts to certain apps and features. At the base sits a plethora of ports on both sides.
Smartisan TNT Workstation Specs
The Smartisan TNT Workstation has a 27-inch IPS 10-point multi-touch display with a 3840 x 2160 resolution and a 100% sRGB. The display can be adjusted between 36° and 90°. There are five capacitive buttons on each side of the monitor. The image below shows the function of each key. There are also two physical buttons on the base – one is the power button and the other is to switch between the display source.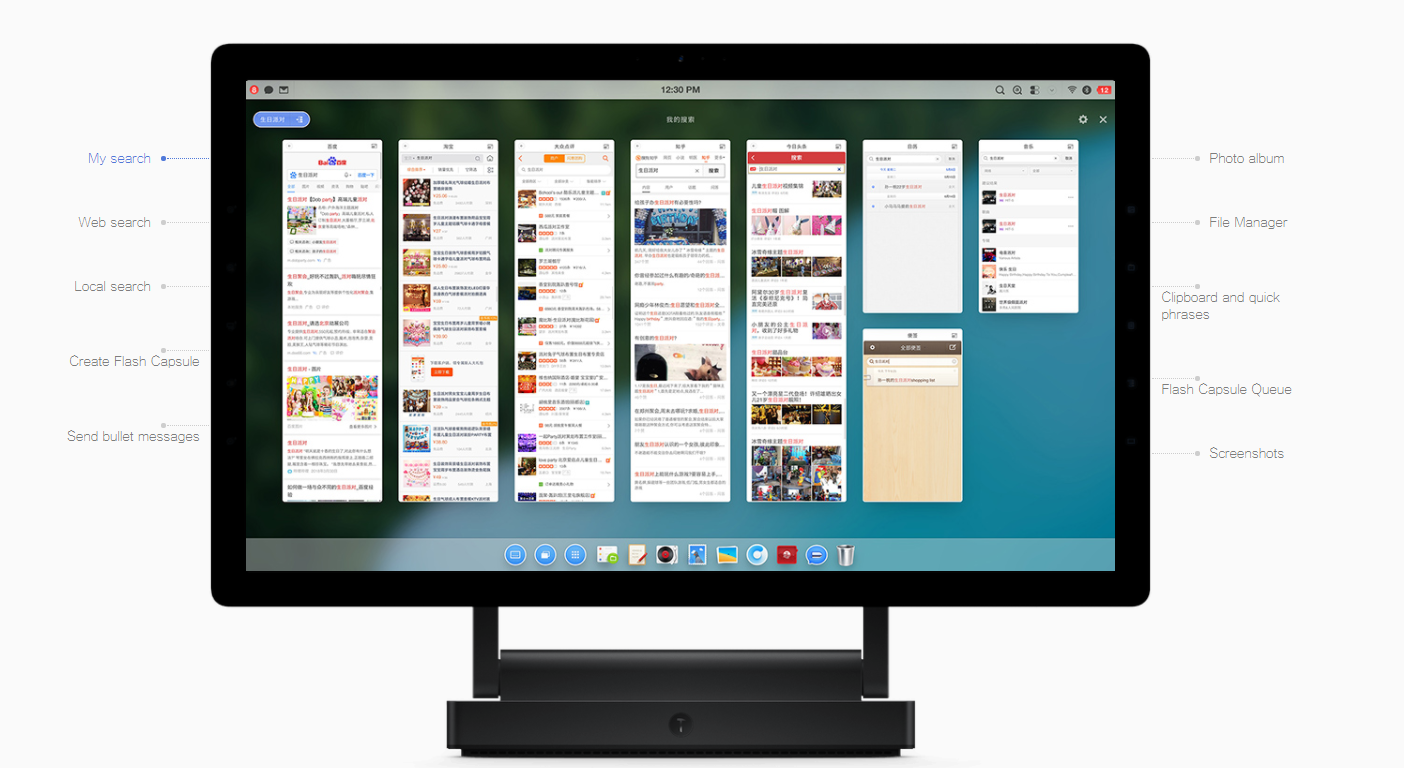 It has a 5MP f/2.0 1.4μm camera for video calling and for Face Unlock. For audio, there are two full range speakers and one low-frequency speaker, three smart amplifiers, and a high sensitivity microphone. It also has a gravity sensor, two hall sensors, and a proximity sensor.
For ports, the TNT Workstation has a single display port, 4 x USB 3.0 ports, 2 x USB-C ports, an HDMI-DP port, a 3.5mm audio jack, and another HDMI port.
The TNT Workstation also comes with a full-sized Bluetooth keyboard and mouse.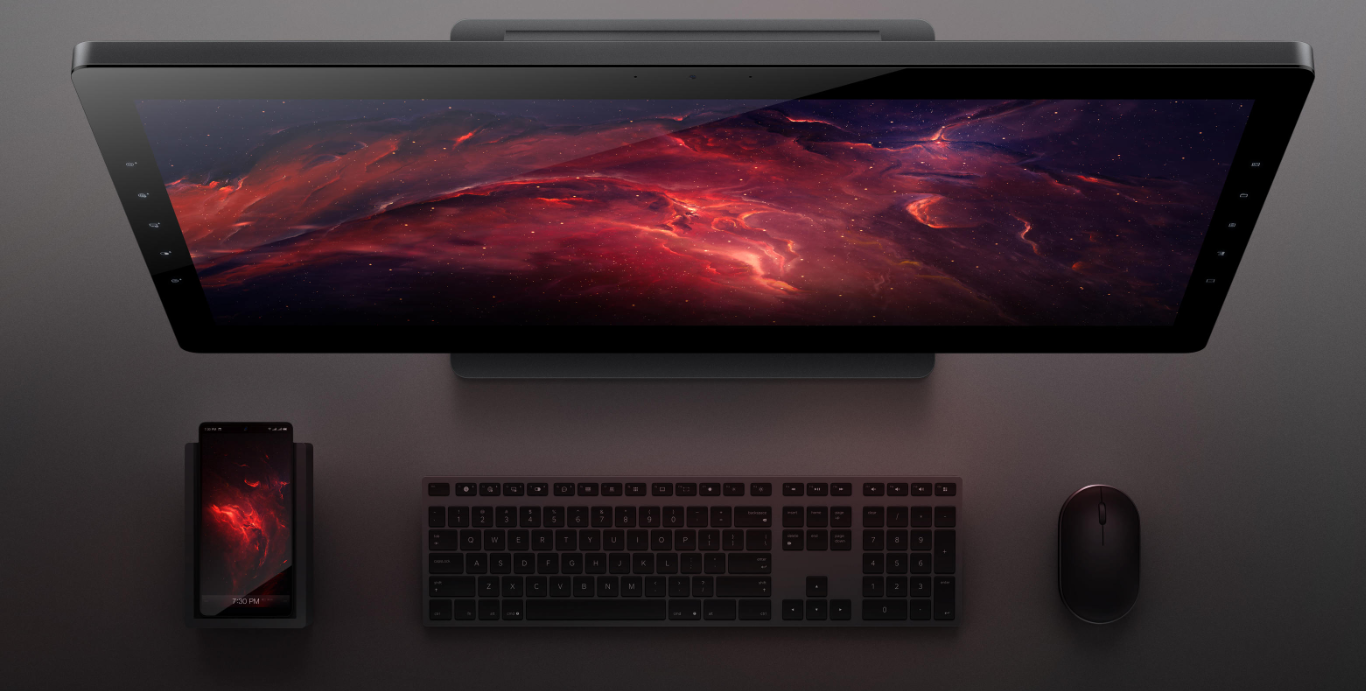 Smartisan TNT Workstation Functionality
The TNT workstation doesn't have its own storage or RAM. So the only way it works is by connecting the display to the Smartisan R1 via a dock or by connecting it to a NUC or PC  using any of the other HDMI ports.
The Workstation comes with a dock for connecting the Smartisan R1. When connected, the OS automatically switches to desktop mode.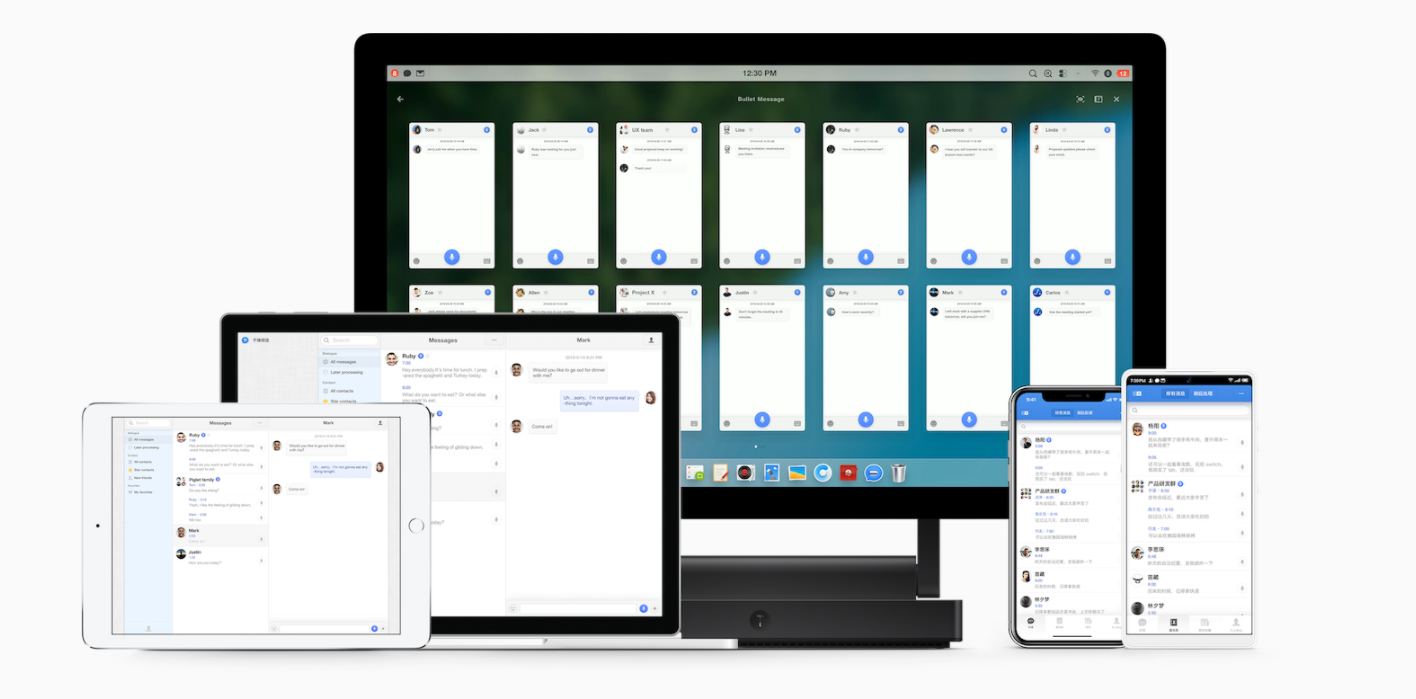 Smartisan OS 6.66 has been specially made to offer a desktop-like experience. You can decide to use the workstation in touch input mode or by traditional input method (keyboard and mouse). There are custom office programs (TNT Word, TNT PPT, and TNT Excel) with live animation preview, voice input, and command support, text drag and drop, and text style modification.
There is also Bullet SMS for managing communication. Bullet SMS syncs messages from multiple devices including iOS and other versions of Android.
READ MORE: Smartisan R1 Is Official: The First Smartphone With 1TB of Storage!
Smartisan TNT Workstation Price
The Smartisan TNT Workstation is priced at ¥9999 (~$1570) and comes with the monitor, keyboard, mouse, Smartisan R1 dock, a USB-C to USB-C cable, power adapter and batteries for the mouse and keyboard.
It won't start shipping until August 30, 2018, but if you are interested, you can register on the Smartisan official store.