LG has recently launched the LG G7 ThinQ smartphone. Fresh information reveals that the South Korean company and three leading operators of the country are prepping up to debut five new phones in the coming month in the home country. The names of the upcoming LG phones are LG V35, LG Q7, LG Q7 Plus, LG X2 and X5 smartphones in June.
LG V35 ThinQ Specs and Pricing
Among the aforementioned smartphones, the LG V35 ThinQ is the second Snapdragon 845 powered premium smartphone from the company. The device houses a 6-inch notch-less OLED FullVision display that supports QHD+ resolution.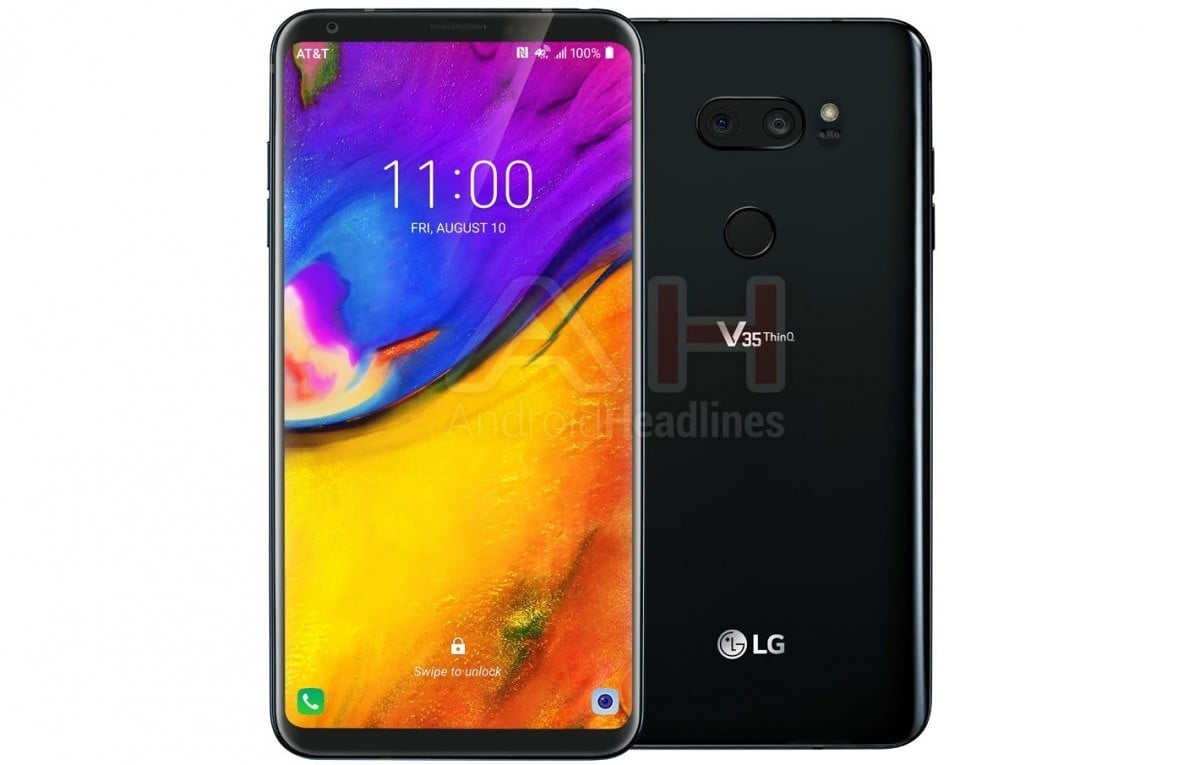 The smartphone is fitted with LG G7 ThinQ's dual 16-megapixel cameras. For selfies, it possesses an 8-megapixel front camera. It includes several AI features for photography that can be found on the G7 ThinQ. There are three kinds of biometric identification features on the phone such as voice, face and fingerprint recognition. It is also expected to include Hi-Fi Quad DAC and far-field voice recognition. The handset is expected to be priced around 898,700 Won ($830).
LG Q7 and Q7 Plus Specs and Pricing
LG has already introduced the LG Q7 and LG Q7 Plus smartphones that feature MIL-STD-810G and IP68 certified chassis. The Snapdragon 450 SoC chipset is present under the hood of both the smartphones. The Q7 has 3 GB of RAM and 32 GB of storage whereas the Plus mode has 4 GB of RAM and 64 GB of storage. The Q7 Plus also feature Hi-Fi Quad DAC.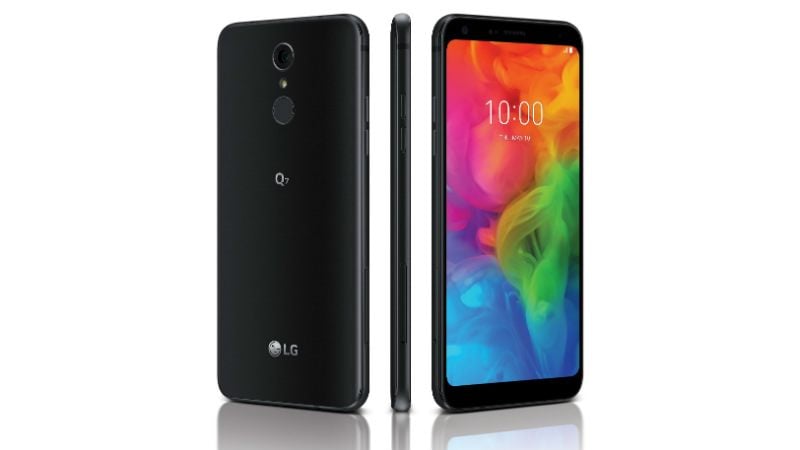 Both the phones are fitted with HD+ resolution supporting IPS LCD displays of 5.5 inches and they are driven by 3,000mAh batteries. The Q7 and Q7 Plus feature 5-megapixle front cameras. The Q7 Plus has a rear camera of 16-megapixel whereas Q7 houses a 13-megapixel main camera. These phones are respectively priced at 400,000 won (~$370) and 500,000 won (~$462).
LG X5 and LG X2 Specs and Pricing
The LG X5 is an entry-level smartphone that features a 5.5-inch HD display and a huge battery. It is equipped with a 4,500mAh battery that is also found under the hood of the LG X500 phone from last year. However, the battery of the LG X5 has been optimized to deliver maximum usage time. It is fueled by MediaTek MT6750 chipset and 2 GB of RAM and it comes with a native storage of 32 GB. The X5 (2018) has a rear camera of 13-megapixel and a front camera of 3-megapixel. It will be hitting the South Korean market with a pricing of 300,000 won (~$277).
The LG X2 is an ultra low-end phone that houses a 5-inch HD display driven by Snapdragon 425 chipset and 2 GB of RAM. It also features an inbuilt storage of 32 GB. For photography, it features 13-megapixel rear camera and 5-megapixel front camera. The X2 (2018) receives power from 2,410mAh battery. In the home country, it will be available for 200,000 won (~$185).
Read More: LG Q7, Q7 Plus And Q7 Alpa With FullVision Display And Android Oreo Launched
LG is launching flagship, high-end and low-end phones one after another which indicates that the company is aiming to provide smartphones at various price points to the customers. Do you think that this strategy would work for LG? Share us your views by posting your comments below.
(source)