Xiaomi Mi 8 Teaser Poster Tips The Flagship To Launch Globally In 8 Other Countries
Xiaomi presently enjoys cult followership is several regions of the world. Despite that, it is often difficult to get the Chinese manufacturer's products outside China immediately after launch. Xiaomi has been trying to tackle this snag with the rollout of its Mi Store in several countries including France and Italy lately. The tech giant is rapidly expanding its reach.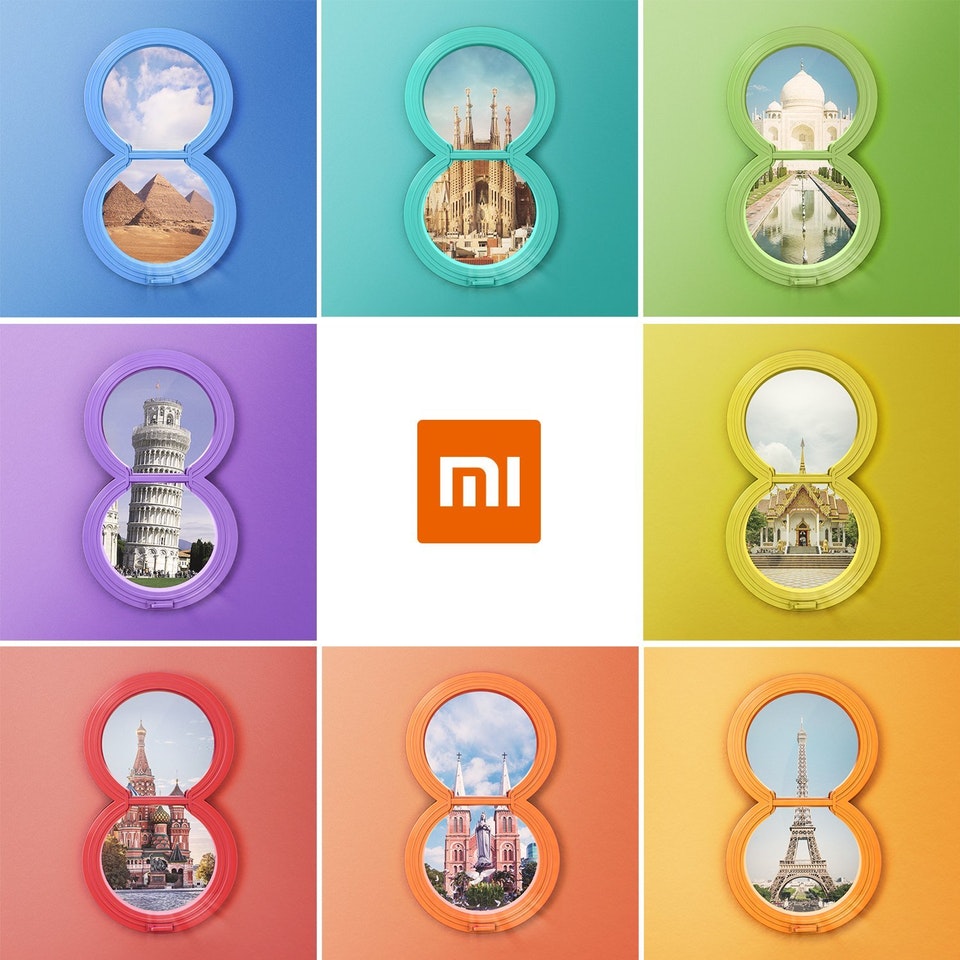 The Chinese company will be taking the lid off the Mi 8 alongside the Mi 8SE and Mi Band 3. A recent poster for the 8th-anniversary launch spotted on Reddit seems to suggest that the Mi 8 will not only be launched in China but may also be unveiled in at least eight different countries.
Read Also: Xiaomi Mi 8SE Model Name Seen On Official Website Coupons
The teaser poster does not state when that will happen but the poster contains landmarks in some countries which should serve as clues to the countries it will likely launch. The countries seem to include Egypt, France, India, Italy, India, Russia, Spain, and Vietnam. Incidentally, Xiaomi has its presence in all of these countries with one or two Mi Stores. in major cities. Since the Mi 8 isn't just its annual flagship but also commemorates its 8th year anniversary, the Chinee company may likely be launching the product officially in these 8 countries while it may still rollout in other countries.
(source)