ARM's New Cortex-A76 CPU Core Promises 35% Increase in Performance
by Habeeb Onawole ago0
ARM has announced a new CPU core that will power the next generation of processors. The Cortex-A76 was unveiled at an event in San Francisco today.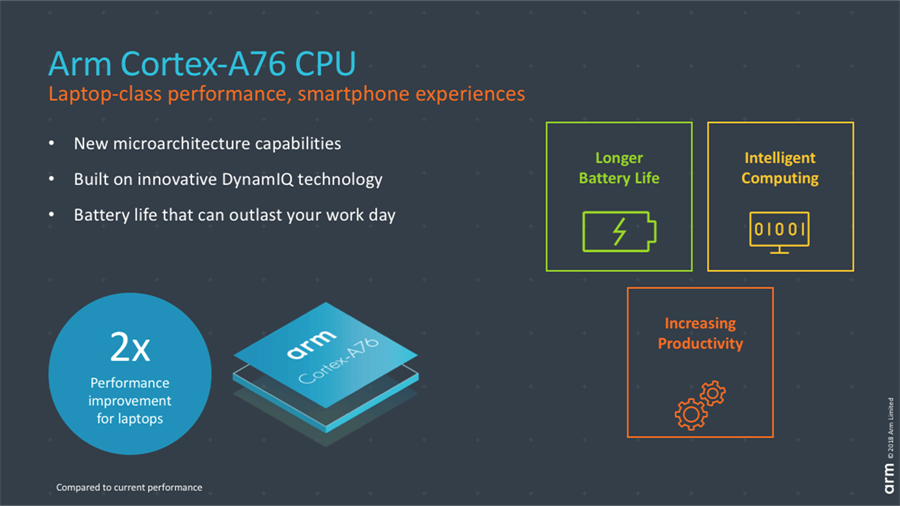 The A76 brings a significant improvement in performance – up to 35% according to ARM. It will also be 40% more efficient and provide up to 4 times the current performance in Machine Learning.
These increase in performance and efficiency should be transferred to custom chips made by Qualcomm and Apple. Both manufacturers build their own custom cores based on ARM's CPU architecture. But as we all know, Apple's own cores are significantly powerful than those of Qualcomm.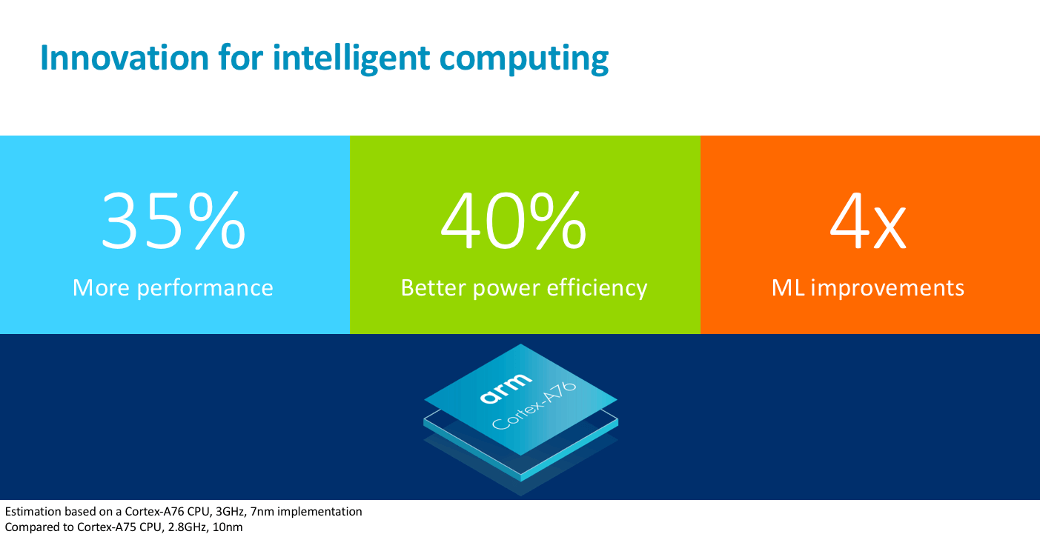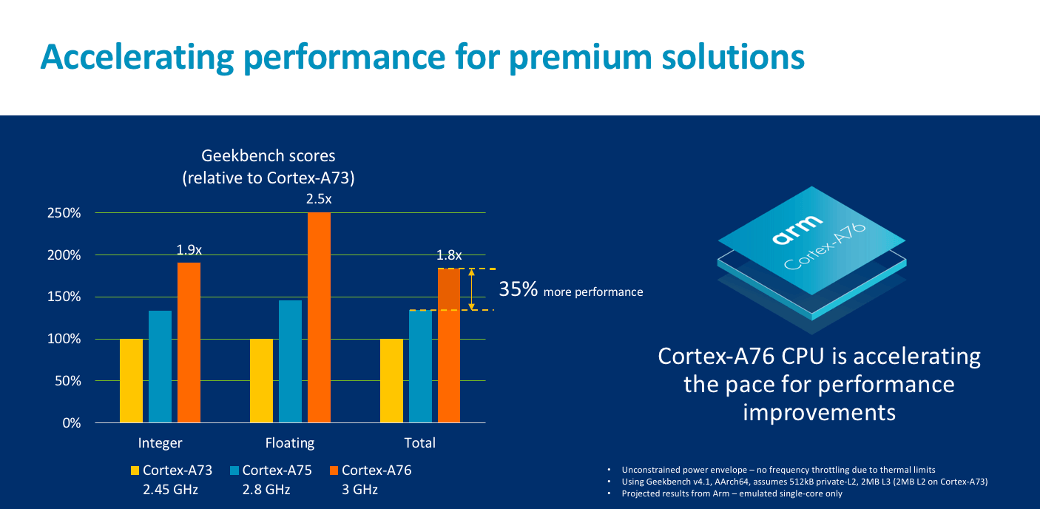 ARM also says the new core offers up to 2x improvement in performance for laptops i.e. Windows on ARM notebooks. However, it is important to note that that jump in performance is because the new CPU core is compared to the Cortex-A73 which the Snapdragon 835 is based on and not the more powerful Cortex A-75 of the Snapdragon 845.
READ MORE: Qualcomm To Release Snapdragon 850 Early: Exclusive To Windows 10 on ARM Devices
ARM also announced the Mali-G76 GPU. The new GPU will be combined with the Mali-V76 VPU and last year's mali-D71 DPU. The mali-G76 brings a 30% improvement in performance, a 30% improvement in energy efficiency, and 2.7x improvement in machine learning.
The new CPU core and GPU core should be seen in processors that will power next year's devices at the earliest.