What is a Xiaomi launch without a new TV? At today's event, Xiaomi announced a new Mi TV 4 with a large 75-inch display. This is the company's largest LED TV to date.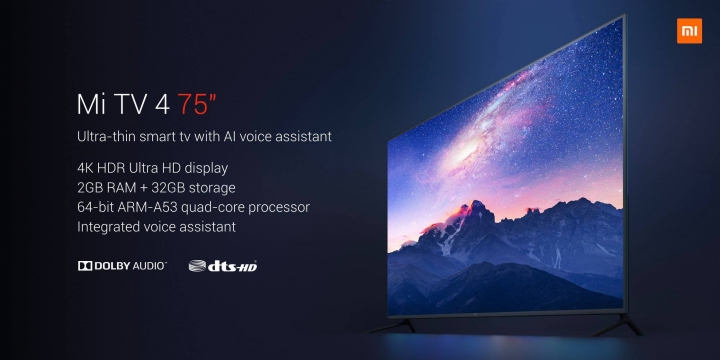 The Mi TV 4 75" as it is officially known not only comes with a large screen but also packs some impressive specs and smart features.
Speaking of design, the TV follows the ultra-thin tradition of its predecessors. It is just 11.4mm thick and measures 104.3cm tall. The screen itself is a 4K HDR LCD panel.
Powering the Mi TV 4 75" is Amlogic's 6th gen quad-core processor clocked at 1.8GHz. It also has a Mali-T830 GPU, 2GB of RAM, and 32GB of built-in storage. It also has support for Dolby audio and DTS-HD audio, dual-band Wi-Fi, and Bluetooth Low Energy. The TV also comes with an AI voice assistant.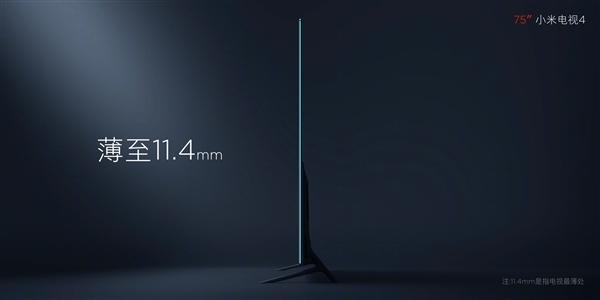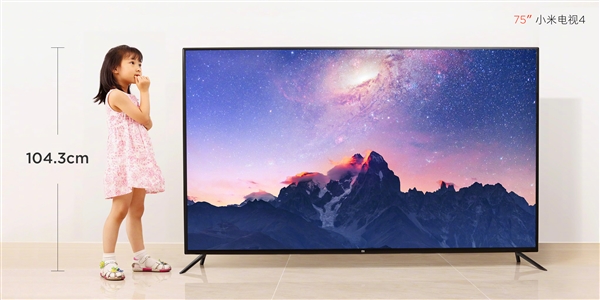 READ MORE: Xiaomi Crowdfunds An Electric Wine Bottle Opener Priced At 99 yuan (~$15)
Xiaomi has slammed a ¥8999 (~$1405) price tag on the Mi TV 4 75". While that is a bit pricey for a TV, Xiaomi says it is the cheapest 75-inch TV in the market right now. The average price for a 75-inch TV in the Chinese market is over ¥10,000. The cheapest models used to be from Changhong and Konka and sold for ¥9999 (~$1561)  but the Mi TV 4 sells for less and has a better display and packs more powerful features.