Xiaomi Crowdfunds An Electric Wine Bottle Opener Priced At 99 yuan (~$15)
Xiaomi has got you covered if you are looking for affordable but quality gadgets that would make life easy. The tech giant not only provides the essentials at cheap price tags, it takes care of products that are ordinarily overlooked. Take a look at the electric wine bottle opener that has just been launched under its crowdfunding platform. The product brings ease to the job of removing the cork which covers a wine bottle. It uses an electric motor powered by a built-in 550mAh battery and it costs just 99 yuan (~$15).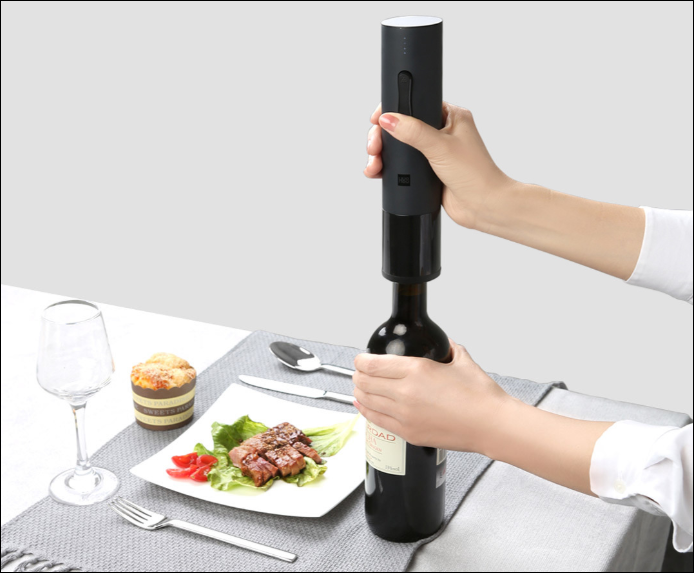 Red wine is widely consumed all over the world and has been around since time immemorial. Majority of wines are consumed in Europe and South Amerca which makes this a product that would sell well outside China. It replaces the traditional wine opener which is mechanical in function. The new electric wine bottle opener does its job in just 6 seconds which is super fast.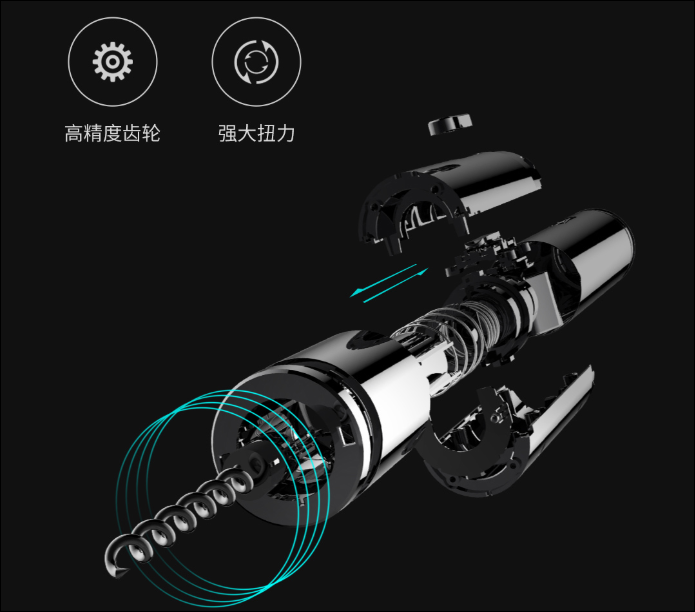 In terms of appearance, the Xiaomi Wine Bottle Opener has an all-black stainless steel body with a matte surface. There are two buttons on the side which are for drilling and bringing out the drill. It takes a conical shape with a hollow bottom which houses the drill. The hollow bottom has a red and blue light which flickers as the wine opener is in operation. Internally, the electric wine bottle opener uses an aviation-grade permanent magnet motor with special gears and bronze alloy bearings. The high-speed rotation achieves a 6-second open bottle speed, and the noise is lower than 60 decibels. It adopts an ultra-long battery life design fuelled by a 550mAh lithium battery. Under full power, it can open more than 70 bottles in a row at a time and the battery is a rechargeable cell. It also has a special custom fast charging function in which a 5-minute charge can open 10 bottles of red wine in case there is an urgent need. For first time use, it takes 3 hours to achieve full charge but subsequently, that is shortened to 2.5 hours.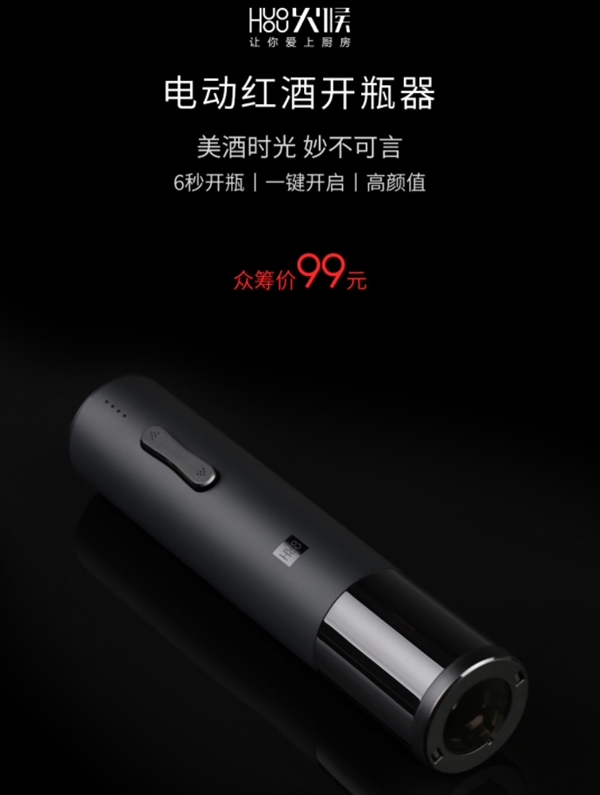 Read More: Xiaomi Mi Band 3 with 169 Yuan Pricing Spotted at Official Listing
Xiaomi Electric Wine Bottle Opener is available on the Youpin crowdfunding platform for funding. It costs just 99 yuan which translates to roughly $15. The device will start shipping from July 10.