Vivo X21 UD Teardown Photos: Here's What's Under Its Beautiful Glass Back
by Michele Ingelido ago0
Despite the fact that it is not even a flagship, Vivo X21 has been launched with a stunning design, including a curved and reflective glass back as well as an aluminum frame and an incredibly high screen-to-body ratio. But what is inside its beautiful shell? Thanks to the first teardown photos surfaced online we can finally see under its wide and notched display. According to the source, if you own a unit of the Vivo X21, in order to open the phone you need to remove the SIM card tray, then remove two screws by using a normal screwdriver.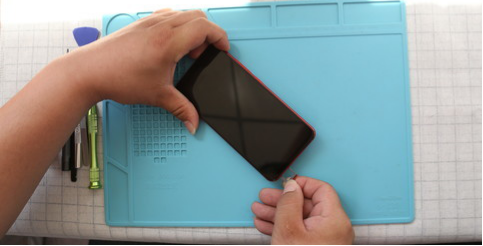 After that, you have to heat around the display a bit, then use a paddle to create a gap between the display and the backplate. You can now separate the screen comfortably starting from the right side. Given that this phone features an in-display fingerprint reader instead of the classic back-mounted one, you won't need to disconnect the fingerprint reader in order to completely separate the backplate from the rest of the phone. Once you are at this point, it will be a bit harder to disassemble the phone as there are several protections for water-resistance and heat dissipation.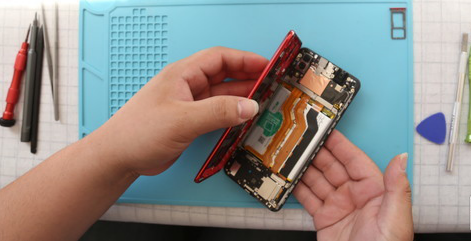 You will need to disconnect the motherboard cables, open some graphite shields, then disconnect the screen cable. With all the cables and screws removed, it is possible to completely separate the motherboard from the handset. Then you will be able to remove the battery, the bottom module and the speaker. In the images, you can see all the most important components powering the device. Vivo X21 is equipped with a Snapdragon 660 SoC, 6 GB of RAM and 128 GB of internal storage. Photos also show the dual camera module, as well as the 12 MP selfie camera and the 3200 mAh battery.
RELATED: Vivo X20 Plus UD Version Gets A Solid DXOMark Rating of 90