Vivo X20 Plus UD Version Gets A Solid DXOMark Rating of 90
Vivo X20 Plus UD version has gone through DXOMark test and its overall score is pretty impressive. The X20 Plus UD version had a total of 90 points, the same score with the Google Pixel, HTC U11 and Mi Note 3. Google Pixel 2 remains the highest rated phone camera according to DXOMark's rating where it got a score of 90. This score shows that the X20 Plus has the potential of being an outstanding smartphone for photography enthusiasts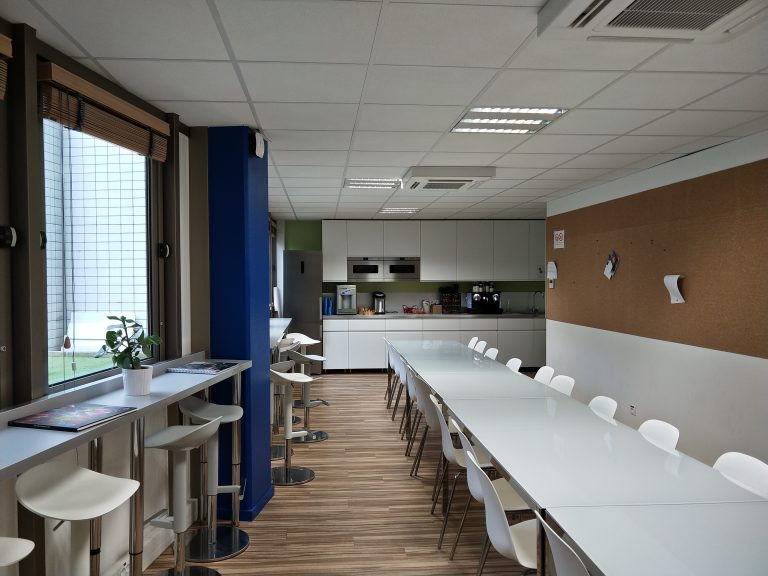 Of course, the Vivo X20 Plus UD version comes with the same specification as the regular X20 Plus so the camera rating is expected to cut across all models of the X20 Plus. The X20 Plus comes with an attractive design which includes a dual camera setup at the rear. The rear cameras include a f/1.8 aperture 12-megapixel sensor that is coupled with a secondary sensor of 5-megapixel. For snapping selfies, the handset is equipped with f/2.0 aperture 12-megapixel camera.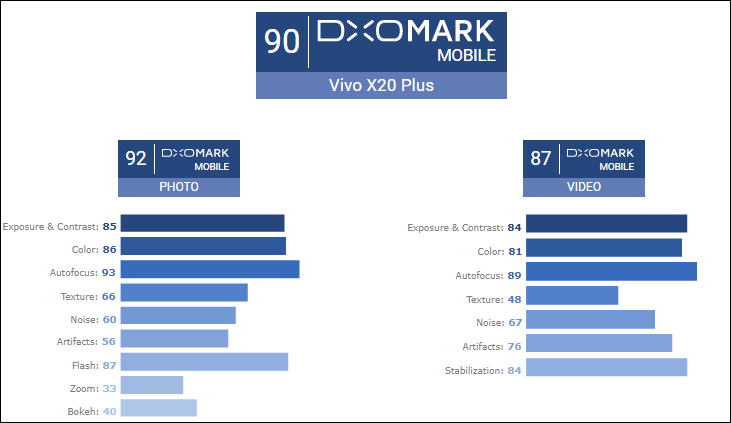 Read More: Vivo X20 Under Display Fingerprint Version Teardown: Here's All What Lies Inside
The summary of the DXOMark test shows that the Vivo X20 Plus' camera performed better in still photography than in the video aspect. The X20 Plus recorded a sub-score of 92 points in the aspect of photos. The key attributes which give the X20 Plus camera its outstanding rating include its good exposures, particularly in indoor conditions; a very good wide aperture mode, which produces a mild, but attractive bokeh effect with few artefacts; and outstanding autofocus performance. The device also packs a capable video mode with a sub-score of 87 points and should be an amazing one for photography enthusiast.
(source)