Google Pixel 2 Camera Now DXOMark's Best Camera With A Score of 98
Samsung's latest Galaxy Note 8 may probably have acquired a new title as the device to have stayed the shortest time on top of the DXOMark chart as having the best camera.  Just a few hours ago, we brought you the news that the Galaxy Note 8 garnered a lofty score of 94 on the DXOmark test. That score has been trumped by Google's latest offering – Pixel 2 which has polled a higher score of 98, earning the title as the best smartphone camera around presently.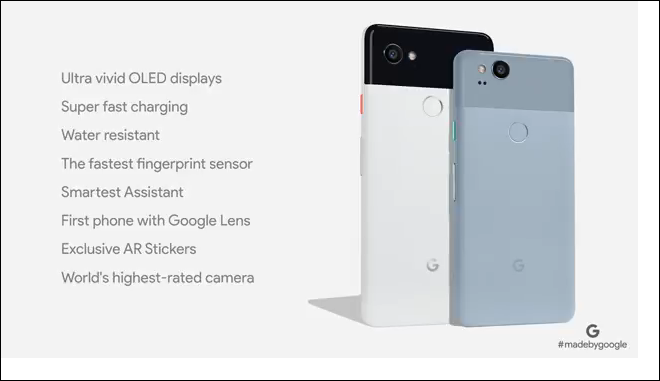 The Google Pixel 2 also trumps the iPhone 8 Plus which held the title for a few days until it was dethroned by the Galaxy Note8. The Pixel 2 features a 1/2.6-inch 12.2MP sensor with a f/1.8 aperture. Apart from the hardware, the Pixel 2 comes with Google's electronic image stabilization (EIS) as well as an optical image stabilization technology (OIS) and both work together. What this means is that the Pixel 2 camera should be able to stabilize even the shakiest of video, as well as helping you get better static shots. With such features, the Pixel 2 camera will be hard to beat, at least for now.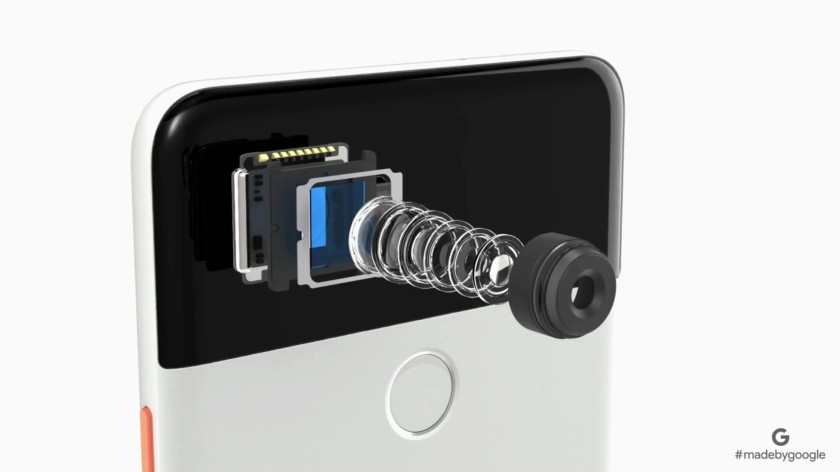 Read More: iPhone 8 Plus Camera Clinches Record As DxOMark's Highest Rated Phone Camera
According to the DXOMark team, the spectacular features which earned the Pixel 2 this lofty score include the wide dynamic range in all lighting conditions, a high level of detail preservation, strong flash performance, and pleasing foreground and background blur for portraits. DXO also rates the video shooting capabilities high, stating that the camera had very good stabilization, fast and accurate autofocus, good noise reduction and detail preservation, and decent white balance. On the whole, the Google Pixel 2 received a score of 99 for photos and 96 for videos, which is what gives the average score of 98. It must be noted that the Pixel scored 89 on DXOMark last year, showing the big upgrade the latest Pixel 2 and the higher Pixel 2 XL come with. Both Pixel 2 flagships utilize the same camera, by the way.
(source)