Google Announces The Pixel 2 and The Pixel 2 XL
by Habeeb Onawole Oct 4, 2017 9:53 pm5
Google announced the Pixel 2 and Pixel 2 XL a few hours ago. Both devices bring a ton of updates and new features. Just like the first-gen models, these devices are "made by Google" with no branding of their OEMs (HTC and LG this time around).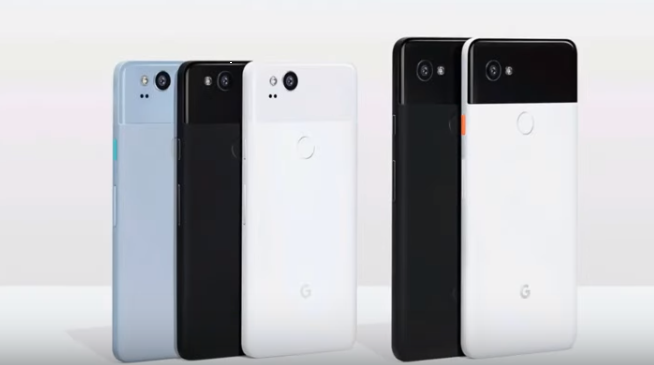 Pixel 2 and Pixel 2 XL Design
Unlike the first gen pixels that differed in only screen size, resolution, and battery capacity; the Pixel 2 and Pixel 2 XL add those three and also the aspect ratio which has resulted in them looking different.
Apart from the design of the Pixel 2 XL which is greatly influenced by its 18:9 display, thinner bezels, and also the difference in the battery capacities, both phones offer the same experience. The rest of the internals are the same. Google actually threw a jab at Apple's own mode of offering more premium features in one model over the other.
Google Pixel 2 and Pixel 2 XL Specs
The Pixel 2 XL packs a 6.0-inch 1440 x 2880 P-OLED display just like the LG V30. The display has an 18:9 aspect ratio and the bezels are thinner on the phone. However, due to the stereo front facing speakers, the Pixel 2 XL's bezels are thicker than that of other 18:9 flagships in the market.
The display is protected with a 3D arc Corning Gorilla Glass 5. There is also glass on the back and an aluminium frame in between.
The Pixel 2 on the other hand has a 5" AMOLED screen with a FHD resolution. It keeps the 16:9 aspect ratio and the thick bezels from last year's model. There is Gorilla Glass 5 protecting it too.
The new generation Pixels have not joined the large RAM bandwagon. RAM is still 4GB and storage is 64GB or 128GB. They are both powered by the Snapdragon 835 mobile platform.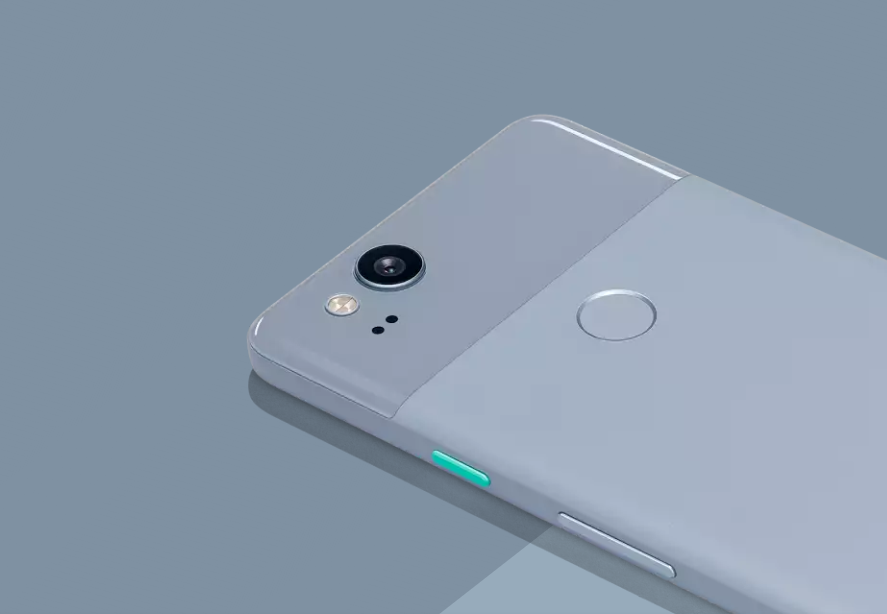 For optics, things have also not changed. While most flagships this year pack dual rear cameras, the new Pixel make do with just one on both sides. The rear camera is a 12MP f/1.8 1.4um sensor which has once again been given the highest DxO mark rating on a smartphone (98).
The rear camera has gotten a few tricks up its sleeves. First when you record, you get more stable videos thanks to OIS and EIS working simultaneously. There is also portrait mode for images with bokeh effect and while the 2nd gen Pixels only have one sensor, Google says it achieves this thanks to dual pixel phase detection and machine learning.
The front camera is an 8MP f/2.4 1.4μm sensor which also employs the same technology as the rear for portrait selfies. The new Pixels also have Google lens which let's you point your camera at an object and get information about it.
Even though the Pixel 2 XL is made by LG, it also has the Active Edge feature of the HTC-built Pixel 2. This allows users to squeeze their phones and carry out actions like launching assistant.
The Pixel 2 and Pixel 2 XL come with one e-SIM and a nano SIM slot. There is Bluetooth 5.0, NFC, GPS and dual band Wi-Fi. There is also a dedicated security chip to protect against malware and hardware attacks.
As rumored, both phones have ditched the 3.5mm audio jack but come with a USB-C to 3.5mm headphone adapter. However, they are now both water and dust resistant with an IP67 rating.
The Pixel 2 has a 2700mAh battery and comes in three colors – kinda blue, just black and clearly white. The Pixel 2 XL packs a 3520mAh battery and is available in Just Black and Black & White.
READ MORE: Google Announces Google Home Mini and Google Home Max
Google says both phones will receive security updates for 3 years. They will be available starting October 17 and will be priced at $649 for the 64GB Pixel 2 and $749 for the 128GB model. The Pixel 2 XL will start at $849 for the 64GB version and $949 for the 128GB model. For a limited time only, buyers will get a free Google Home Mini when they purchase any of the variants.