Huawei MateBook D 14-Inch Model Announced, Packs AMD Ryzen 5-2500U Processor
Huawei has already launched a trio of laptops — MateBook D, MateBook E, and MateBook X. Earlier this year, Huawei announced a new refreshed edition of MateBook D, which is dubbed as Huawei MateBook D (2018).
Now, the company has launched a new edition of Huawei MateBook D which comes with a 14-inch display and is powered by AMD's Ryzen 5 2500 processor and Radeon Vega 8 grpahics. Accelerated Processing Unit (APU) is a 64-bit microprocessor from AMD, designed to act as a central processing unit (CPU) and graphics accelerator unit (GPU) on a single die.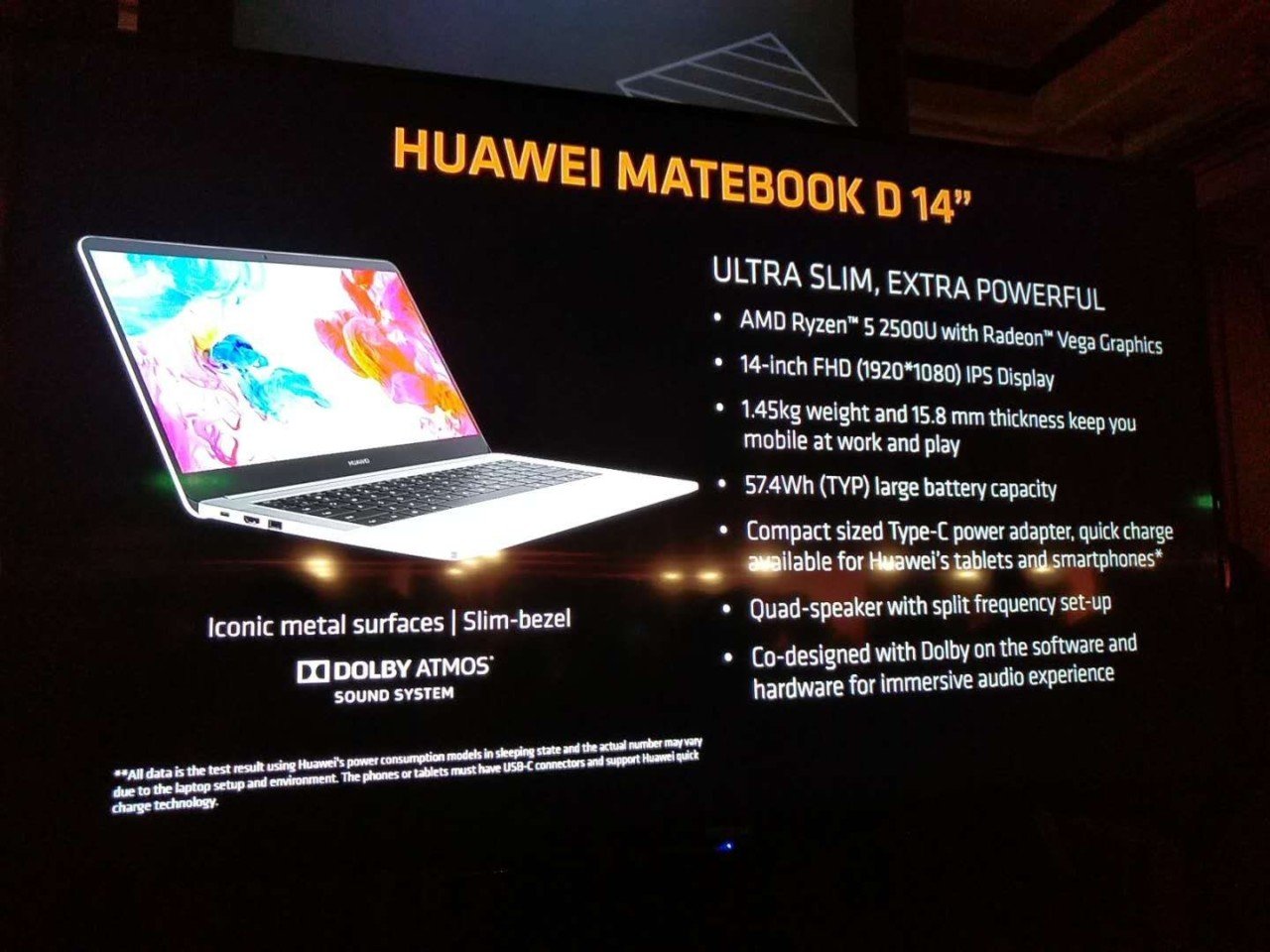 The Huawei MateBook D features a metal unibody design with thin bezels surrounding the display. There's a 14-inch Full HD display with screen resolution of 1920 x 1080 pixels. It comes with 8GB of RAM and 256GB of SSD storage.
It comes with a USB Type-C port for charging which can also be used to charge smartphones or tablets. Further, the laptop comes equipped with Dolby Quad speakers with split frequency setup, in an attempt to offer an immersive sound experience.
The laptop weighs around 1.45 kg and measures about 15.8mm in thickness, ensuring its easy to carry around. It comes with a 57.4Wh capacity battery which should be enough to last about 12 hours on single charge.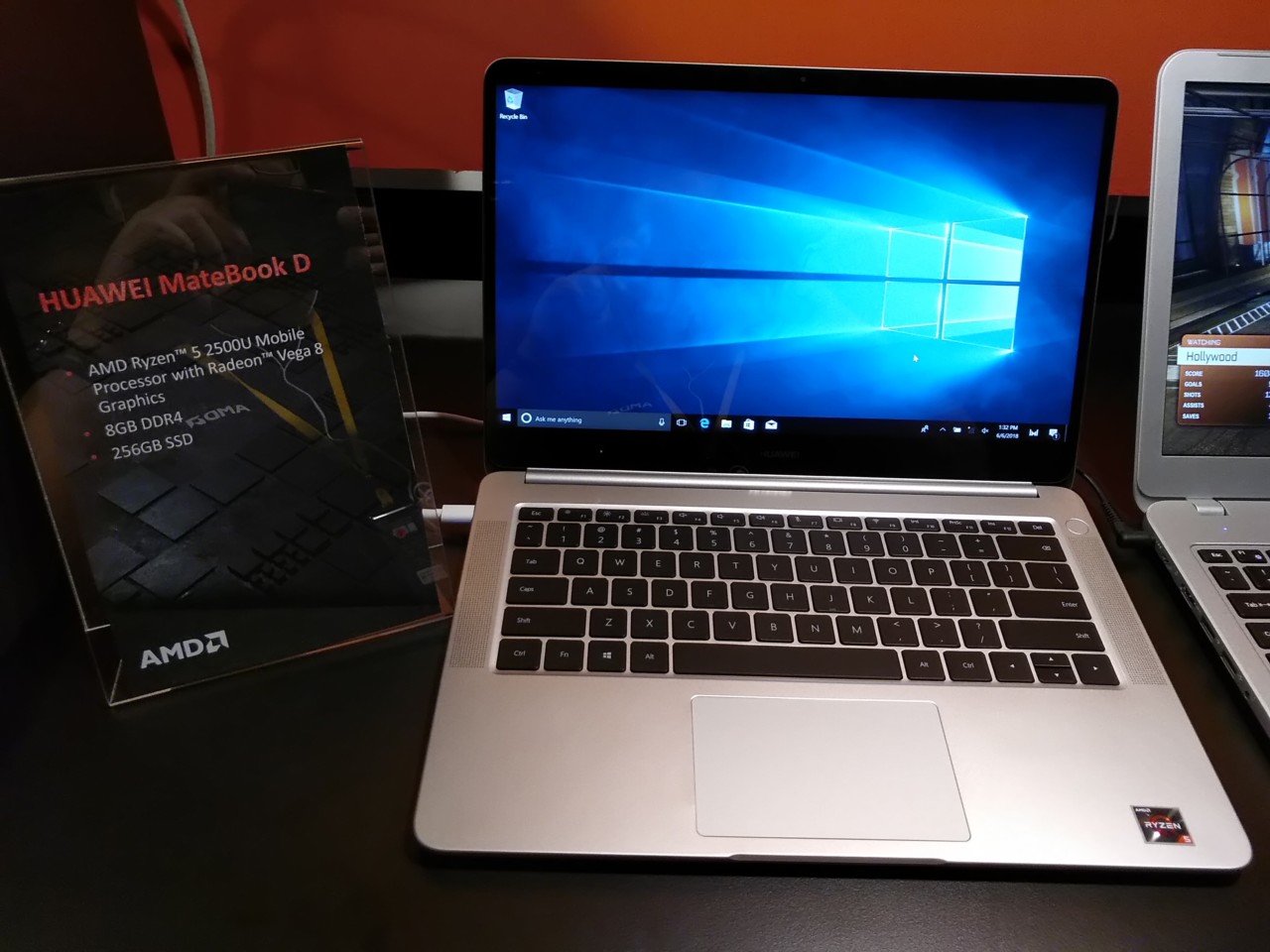 For comparison, the Huawei MateBook D 2018 launched earlier this year comes with a 15.6-inch Full HD display and is powered by Intel's 8th Generation processor, Nvidia MX150 GPU, and 8GB of RAM.
The base model with Core i5 processor comes offers two options — one with 256GB SSD storage while another with 128GB SSD + 1TB HDD. The higher-end model is powered by Intel Core i7-8550U CPU, along with 8GB RAM and 128GB SSD + 1TB HDD storage.
Read More: Huawei Watch 2 (2018) Launched In China, Pricing Starts At 1,538 Yuan ($240)
The previously launched 15.6-inch model with Core i5 8th-gen processor and 256GB SSD storage has a starting price of CNY 5,188 (approximately $791). However, the company has not yet announced the pricing of this new Huawei MateBook D with a 14-inch display and Ryzen 5-2500 APU. Initially, the device is not expected to be available in China and will first go to the international market.