Yesterday, Xiaomi had unveiled the Redmi 6 and Redmi 6A smartphones fueled by MediaTek SoCs in China. Due to a case filed by Ericsson in 2014, Xiaomi is barred from launching phones powered by MediaTek chipsets in India. After the 2014 verdict, Xiaomi has been launching only Snapdragon chipset powered phones in India. However, now that the companies involved in the legal battle have reached a settlement, India will soon MediaTek powered phones from Xiaomi. Probably, Xiaomi may begin by launching the Redmi 6 and 6A phones in India.
During the recently held Computex 2018 event, David Ku who is the Chief Financial Officer with MediaTek had revealed that the lawsuit filed by Ericsson on Xiaomi has been settled and the latter is allowed to use MediaTek chipsets on phones heading to India. He even added that Xiaomi will be soon launching a MediaTek chipset-based smartphone in India. However, he refrained from revealing the name of the MediaTek SoC powered phone that will be debuting soon in India.
The Redmi Note 4 from 2016 is the last Xiaomi phone featuring a MediaTek chipset. This edition was launched in China. As far as India is concerned, the first-generation Redmi Note that was launched in 2014 with MT6592 SoC onboard is the last MediaTek powered phone for the country.
The recently unveiled Xiaomi Redmi 6 is one of the first smartphones to feature the new 10nm Helio P22 SoC designed for mid-range phones. Also, the Redmi 6A is the first phone ever to be driven by the new Helio A22 SoC. With the lawsuit settled, it appears that Redmi 6 and Redmi 6A arriving in India may not feature Snapdragon SoCs.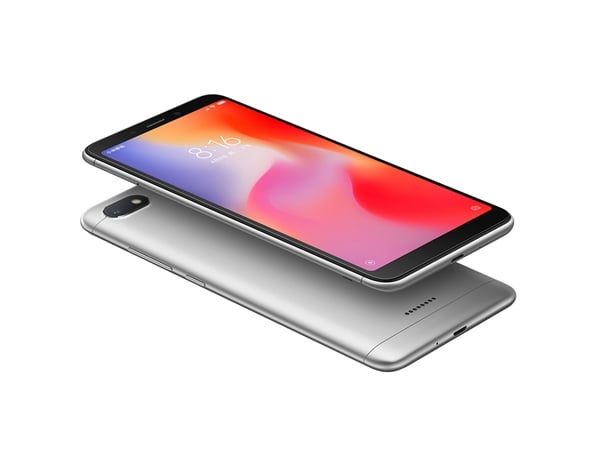 Read More: Video: Xiaomi Redmi 6 Screen Repeatedly Cracks Walnut & Survives!
As of this writing, there is no information on when the Chinese manufacturer will be bringing Redmi 6 and 6A phones to the Indian market. India had received the Redmi 5A in November 2017 and Redmi 5 in March this year. Hence, the Indian arrival of Redmi 6 and 6A could be few months away.
Would you be interested in buying a Xiaomi phone with MediaTek SoC? Share us your views by adding your comments below.
(source)