Buy Top Brand Watches At Heavily Discount Price On GearBest; Promo Slated To End Soon!
by Vinay Patel ago0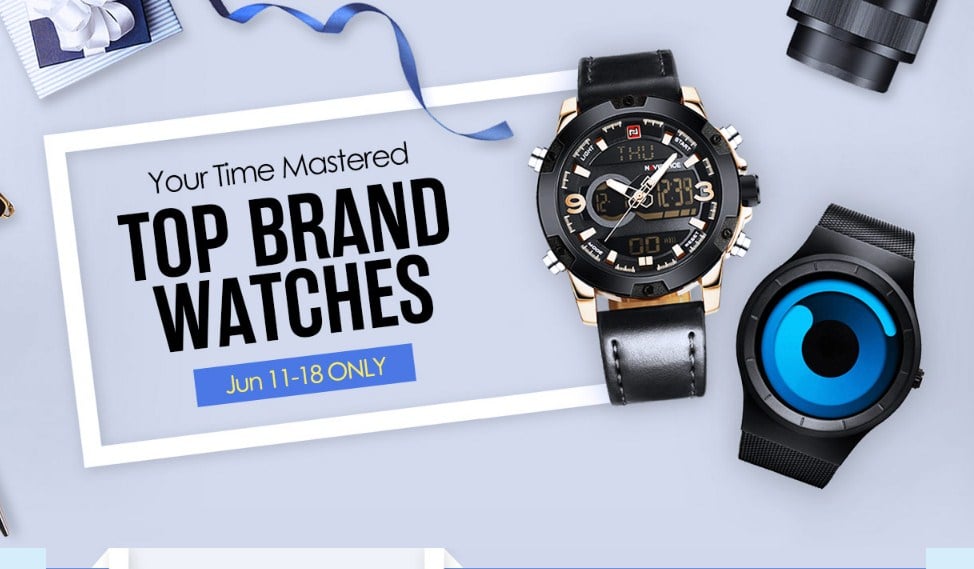 If you're a watch lover, or simply looking for coolest yet pocket-friendly gift ideas for watch lovers, look no further. GearBest kicked off a promotion dubbed, 'Your Time Mastered Top Brand Watches' on Monday, June 11th wherein the site is doling out big discounts on select watches that are likely to sweep watch enthusiasts off their feet.
First off, the site is offering a considerable 28% off on the Sinobi 9659 men's watch. The watch would normally set you back a pretty penny but thanks to the aforesaid discount, you need to shell out only $17.03 in order to buy this sport waterproof quartz men's watch.
Likewise, GearBest is giving 26% off on the Naviforce 9097 sports watch. Equipped with alarm function, the Naviforce 9097 can be yours if you're willing to spend just $21.97, thanks to the discount.
Flash Sale
This category features 4 eye-catching watches including the Xiaomi Youpin CIGA Automatic Mechanical Watch, GUANQIN Men Steel Net Band Automatic Mechanical Watch, NAVIFORCE NF9095M Men Dual Movt Watch, and NAVIFORCE Luxury Brand Men Stainless Steel Wrist Watches.

There's a massive 40% off on the Xiaomi Youpin CIGA Automatic Mechanical Watch, which would normally set you back $285.05 on GearBest. But much to the delight of cost-conscious buyers, the watch is currently up for grabs at a lowered price of just $172.13.
GearBest is giving a 37% off on the NAVIFORCE NF9095M as well. As a result, the men dual movt watch now carries a slashed price tag of just $15.99. On the downside, the Flash Sale price will be valid only for the remaining 219 pieces for 15 days.
Best Sellers
The GUANQIN GJ16034 can now be yours if you're willing to shell out only $67.99. GearBest is offering a noteworthy 45% off on the well-received men auto mechanical watch.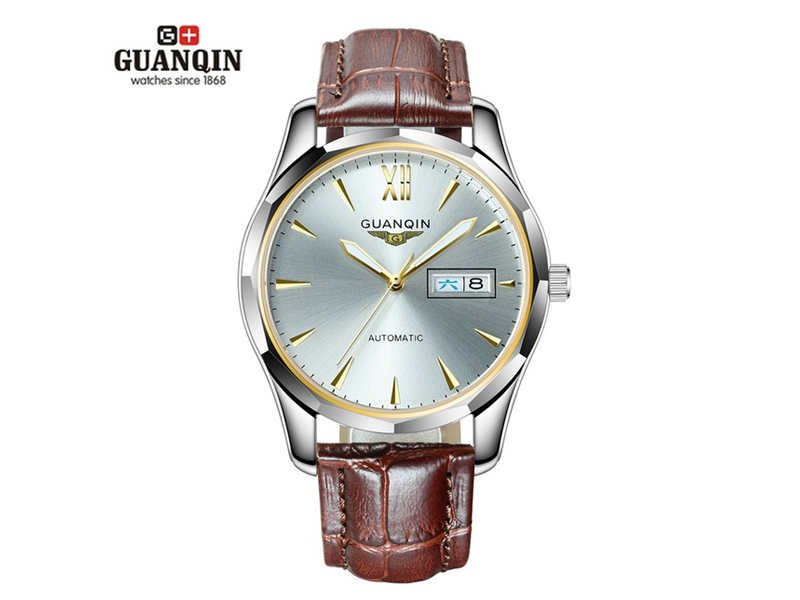 The Flash Sale price will be valid for 15 days. Regrettably, there were only 176 pieces left at the time of writing. You can choose between two color options including black and white.
Top Sale_Stores
This section is further split into multiple categories including Kelisi Store, MEGIR Store, Andy Watch Store and Cadisen Store. Each brand comprises a broad range of feature-laden watches that you can buy at the considerably lowered price.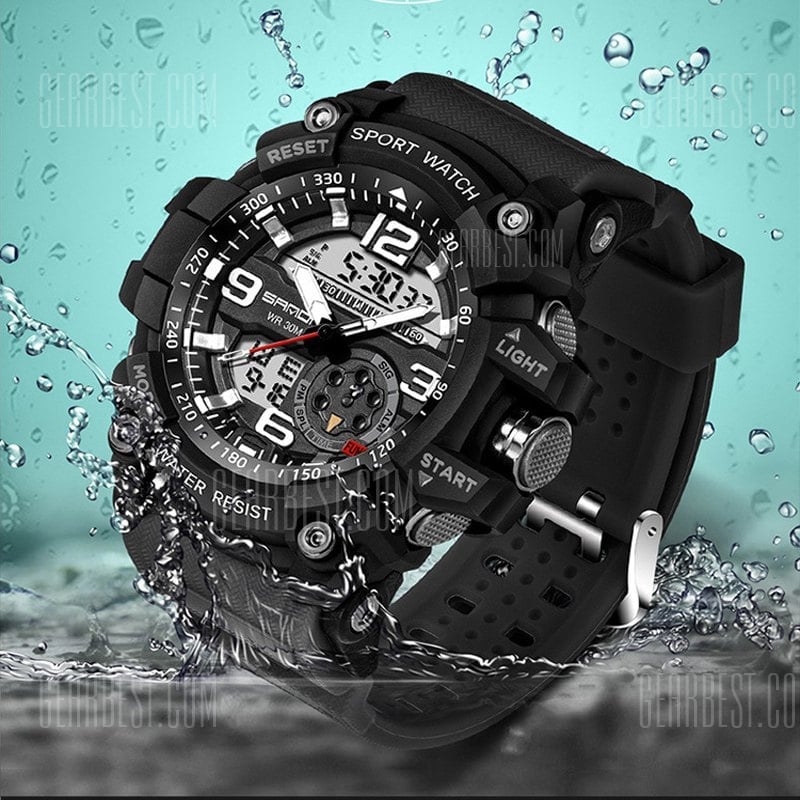 For example, the Sanda 740 5321 is currently available on GearBest at a reduced price of only $12.99. The luminous double movement men watch will sell for the above-mentioned discounted price for a limited period of time. Moreover, there were only about 180 pieces left.
Top Brands
This section features some of the most popular brands such as Skmie, GUANQIN, TEVISE, NaviForce, SINOBI, OCHSTIN, MEGIR, and Sanda. Among other top-notch watches, you can buy the SKMEI 1025 Trend Men's Function Waterproof Sports Watch at a slashed price of only $8.59.
While the promo is on the verge of wrapping up, there were still 183 pieces remaining for the Flash Sale price. Moreover, you can choose between black and jungle green color versions.
50% Off Deals
The category is brimming with all sorts of fashionable watches and pieces of jewelry. For example, you can find the Angela Bos 8009L Women Quartz Watch in this section bearing a discounted price of just $62.26.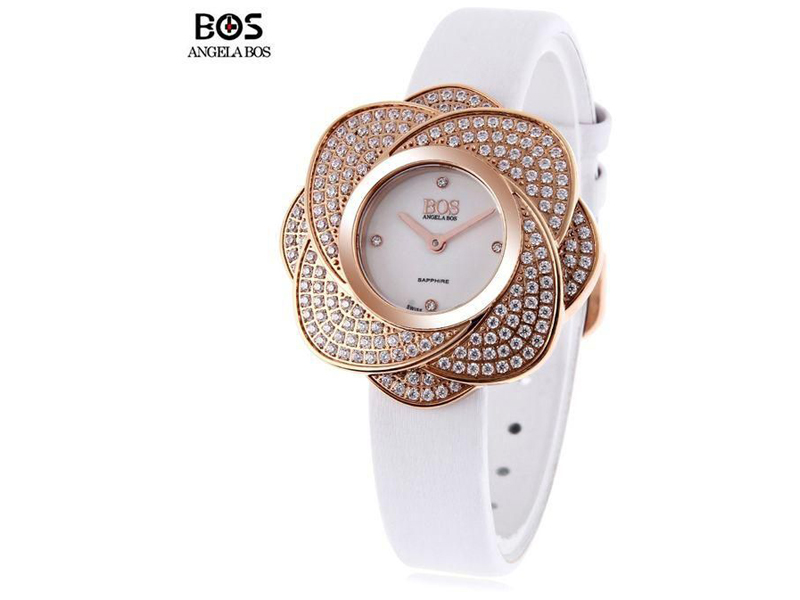 Without the discount, the irresistible watch would set you back $209.90. Moreover, you can choose between black and white color options.
You can visit this link if you're interested in checking out SKMEI deals and rest of the products that you can buy without burning a hole in your pocket.