Samsung Galaxy Note 9 Tipped To Sport A Physical Button For Screenshots And Camera
by Michele Ingelido ago0
Recent image leaks had revealed that Samsung Galaxy Note 9 may feature a physical button which will be placed on the lower part of the right side, at a noticeable distance from the power key and the volume rocker. The position is similar to the one of the physical camera button present on devices from the Sony Xperia line-up. Now, the first details about this physical button have started to surface. It looks like that the button will have multiple functions and it will not only be used to shoot photos like the classic button found on Xperia devices.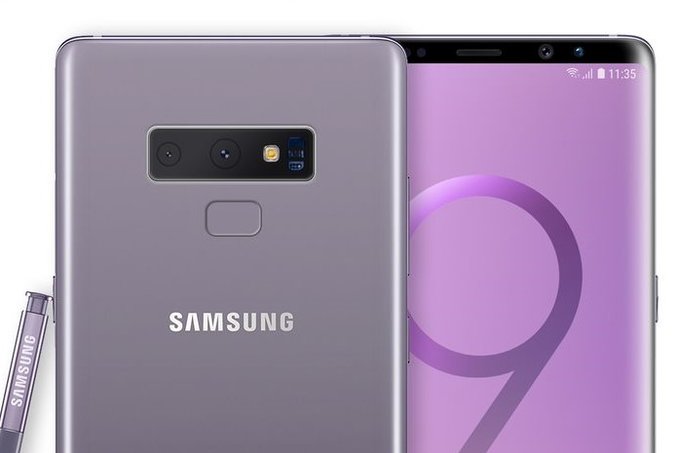 According to a new report from a known tech-related website, Samsung Galaxy Note 9's physical button will be a shutter key to capture screenshot as well as a camera key. It can be used to open the camera app with a double tap, refocus on objects while the camera app is opened, shoot photos, record video and take a screenshot while the camera app is closed. However, take this with a pinch of salt as there is no official confirmation about this physical key.
RELATED: Samsung's Foldable Smartphone Likely to Cost Nearly $1,850; Pegged to Get Announced at MWC 2019
But its existence on the upcoming flagship makes sense as Samsung is putting many efforts into improving the camera of its devices. Just to remind you, Samsung Galaxy S9 and S9 Plus are the first smartphones to feature a camera with a variable aperture, which can adapt in a better way to all light conditions. A physical key will be another comfortable thing for users which will allow shooting photos in an easier way. In case you do not know, Samsung Galaxy Note 9 is expected to come with the same SoC as the Galaxy S9: Snapdragon 845 for the U.S. variant and Exynos 9810 for the EU version. According to leaks, the fingerprint reader will be now placed in a more comfortable position (under the camera).
(via)