Samsung's Foldable Smartphone Likely to Cost Nearly $1,850; Pegged to Get Announced at MWC 2019
by Anvinraj Valiyathara ago0
Samsung is known for unleashing its Galaxy S series phones just ahead of the Mobile World Congress (MWC) tech trade show that is annually held in the month of February. However, rumors surrounding the upcoming Galaxy S10 and Galaxy S10 Plus claim that these flagship phones may get unveiled in January 2019. It is speculated that the South Korean company wants to debut its first foldable phone at MWC 2019. Fresh information reveals that the foldable phone that can also double up as a tablet will be carrying a very expensive pricing of ~$1,850.
It is speculated that the Samsung will be receiving components for building its first foldable phone in November this year. The assembling process of the smartphone is likely to begin later in the same month or early December as the company is reportedly aiming to make the smartphone available for buying in February next year.
Even though Samsung's foldable smartphone is pegged to debut in February, it is also being said that the company may delay its launch if the phone does not deliver optimal user experience. It is likely that before unleashing the smartphone to general audience at MWC 2019, the South Korean tech giant may showcase it first to its carrier partners and select clients through a private conference at the Consumer Electronics Show (CES) 2019 event in January.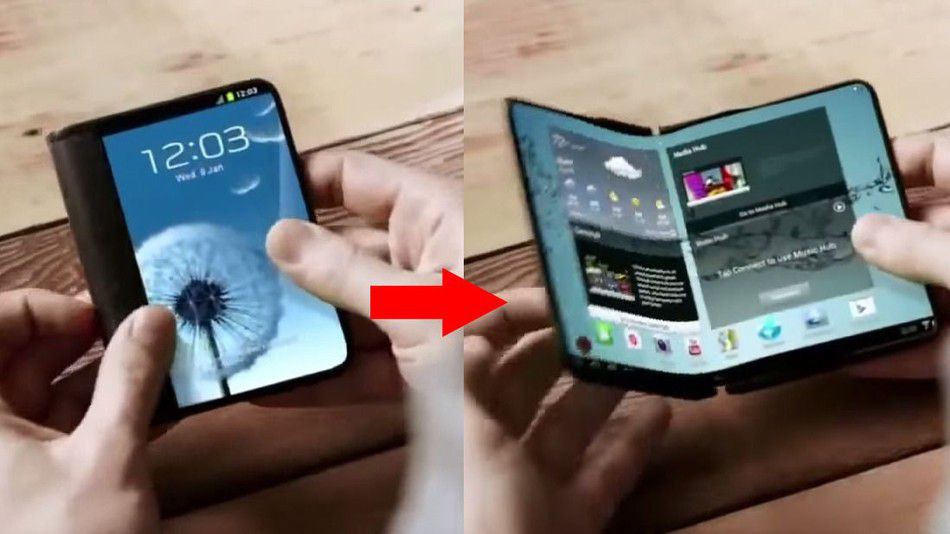 The foldable phone from Samsung is expected to house a massive 7.3-inch display. When folded, it will shrink to 4.5-inch screen. It is likely to borrow some specs from the Galaxy S10.  The company may produce the smartphone in limited numbers at the beginning. It may manufacture 300,000 to 500,000 units of the device through its initial production.
Rumors are rife that Samsung's foldable device will be hitting the market with "Galaxy X", but there is no official confirmation on it yet. There is a possibility that the company may unveil it as a new series.
Initially, Samsung's first foldable device could be marketed a concept device. If the device manages to salvage positive reception, the company may launch a more mainstream foldable phone that may get unleashed alongside the Galaxy Note 10 that may debut in the third quarter of 2019.