Samsung Galaxy S10 Likely to Launch in Jan 2019; Foldable Phone May Get Showcased at MWC 2019
by Anvinraj Valiyathara ago0
Tech enthusiasts are eagerly waiting for the arrival of Samsung's first foldable smartphone. Earlier this year, Samsung CEO DJ Koh had claimed that the company will not be hurrying to launch the highly anticipated foldable phone. He had added that  it will be made official only when it is completely ready. Fresh information shared by a South Korean publication states that Samsung may debut its first foldable phone at the Mobile World Congress (MWC) 2019 tech trade show in February next. As far as the Galaxy S10 is concerned, Samsung is likely to debut it in January next year.
The Bell has learned from its sources that Samsung is scheduled to receive components for the foldable phone starting from November this year. Also, it claims that the company has changed the codename of the foldable phone from Valley to Winner. The report states that since the development phase of the phone is getting over and it is nearing the release, the company has decided to change its codename. As mentioned above, the South Korean company is reportedly aiming to launch it at the Mobile World Congress (MWC) 2019 in February next year.
Samsung's foldable phone is expected to feature fold-in design that will include a total of three OLED panels. Each panel is speculated to be sized around 3.5 inches. When opened, the device will provide its users with a 7-inch screen space to use it like tablet.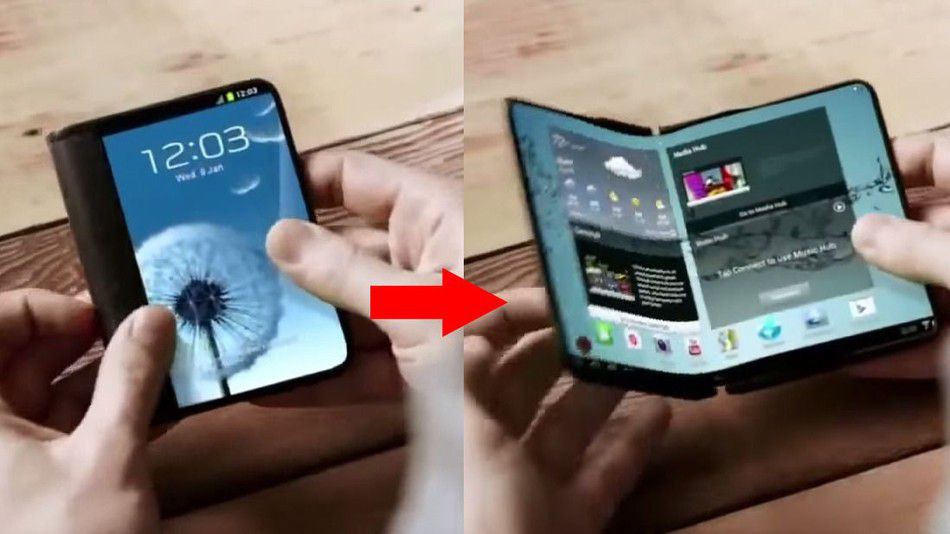 Read More: Huawei to Launch World's First Foldable Smartphone in November
Since the company had used the MWC 2018 platform to debut the Galaxy S9, initial rumors have claimed that the Galaxy S10 – the 10th anniversary Galaxy S series smartphones may get official at MWC 2019. However, since new information has claimed that the firm may debut its foldable smartphone at the same venue, it is now being speculated that the Galaxy S10 may get an early launch next year. It is likely that the Consumer Electronics Show (CES) 2019 that will take place in Las Vegas in January next year could be the platform the company may use to announce the Galaxy S10.
To ensure that the Galaxy S10 gets official in January 2019, Samsung is reportedly aiming to receive its components by October this year. The South Korean firm has never used the CES platform to announce its flagship phones but has only used it showcase consumer electronics devices like TVs, refrigerators and so on. Hence, it is advisable to take this report with a pinch of salt.