Samsung has been working on its foldable smartphone since a couple of years. During an interview at the Mobile World Congress (MWC) 2018 tech expo, Samsung's mobile division CEO DJ Koh had said that the company will not be focusing on being industry first, but rather launch meaningful products. Early reports had claimed that the Samsung could be the first firm in the world to launch a foldable phone, but it seems that it is no longer interested in being industry first in this department. Moreover, it is a known fact that the foldable phone from Samsung has encountered a lot of technical glitches. Koh had also claimed that the company would be launching it only when it is fully ready. Rumors have it that Samsung may announce it in early 2019. According to a fresh report published on a South Korean publication, Huawei may become the first smartphone manufacturer to launch the world's first foldable phone. It is expected to debut as early as November this year.
Huawei is currently the third largest smartphone maker behind Samsung and Apple. The Chinese manufacturer had recently launched the Huawei Mate RS Porsche Design premium flagship phone that is equipped with high-end specs like triple camera lens, under-display fingerprint scanner, 512 GB of storage and it is fitted with a 6.1-inch AMOLED screen by LG Display.
Rumors have it that Huawei may launch more phones with LG Display's AMOLED panel in the near future. The South Korean publication claims that Huawei's upcoming foldable phone features LG's bendable display. On the other hand, Samsung will be using its own flexible OLED screen.
Like Samsung's foldable phone, the Huawei's iteration is also expected to feature an inward folding design. In 2017, Huawei had filed a patent for a phone with foldable display. The patent filing revealed that when the display is folded, it can be used as a smartphone and when unfolded, it can function like a tablet.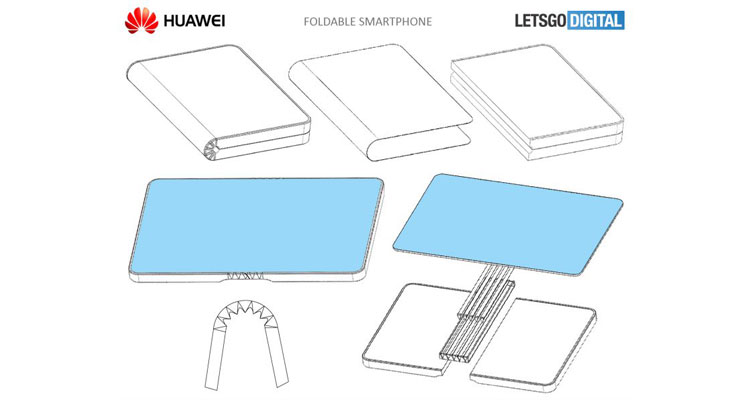 Read More: Huawei P20 Pro Camera Floors the Galaxy S9+ & iPhone X To Emerge DXOMark Highest Rated
As of this writing, there is no information available on the specs of Huawei's upcoming foldable smartphone. The company may debut a working prototype to check the response of the consumer before beginning its mass production.
A recent report had revealed that a number of smartphone OEMs are prepping up to launch foldable smartphones. Apart from Apple and LG, a couple of Chinese firms like OPPO, Lenovo, and ZTE are also expected to launch foldable phones in the coming years.