8848 M5 Titanium Luxury Phone Certified By TENAA With Dual Displays
by Michele Ingelido ago0
8848 is a Chinese company known for releasing very expensive and original luxury phones. The latest handset released by the Chinese company is the M4 Titanium, one of the most refined smartphones in terms of aesthetics. It features a titanium alloy, head layer cowhide, a sapphire glass for the display, ceramic and more.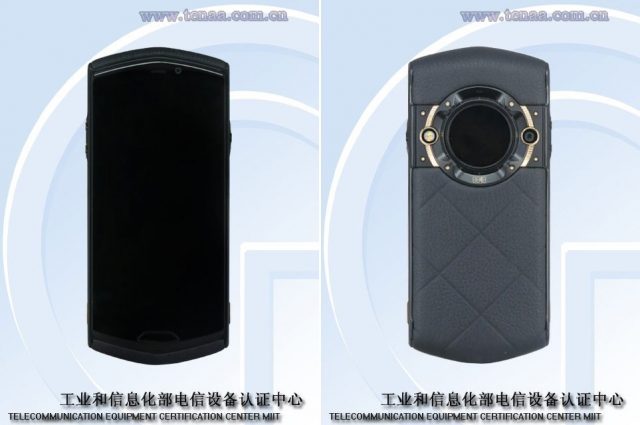 Now it looks like this device released in 2017 has a successor. A new handset dubbed 8848 M5 Titanium has just been certified by TENAA. The Chinese regulatory handset has published the images and the main specs of the upcoming flagship. It is not so different from its predecessor as it retains its hexagonal form factor as well as a leather back and a dual display. The main display is a TFT panel with a size of 5.65 inches and a Full HD+ resolution of 1080 x 2016 pixels, while the secondary display is placed on the back — it is circular and it resembles a watch.
RELATED: The 8848 Titanium is a Phone for The One Percenters
Indeed, the M4 is able to show time and the most important notifications on the back. 8845 M5 comes with a quad-core SoC running at a frequency of 2 GHz, 6 or 8 GB of RAM and 128 or 256 GB of internal storage depending on the configuration. It also packs a 16 MP main camera, a 12 MP camera, Android 8.1 Oreo and a 3450 mAh battery.