Xiaomi has a plethora of routers already but it never stops launching more. Its latest one is the Mi Router 4Q, a cheaper version of the Mi Router 4 announced about a month ago.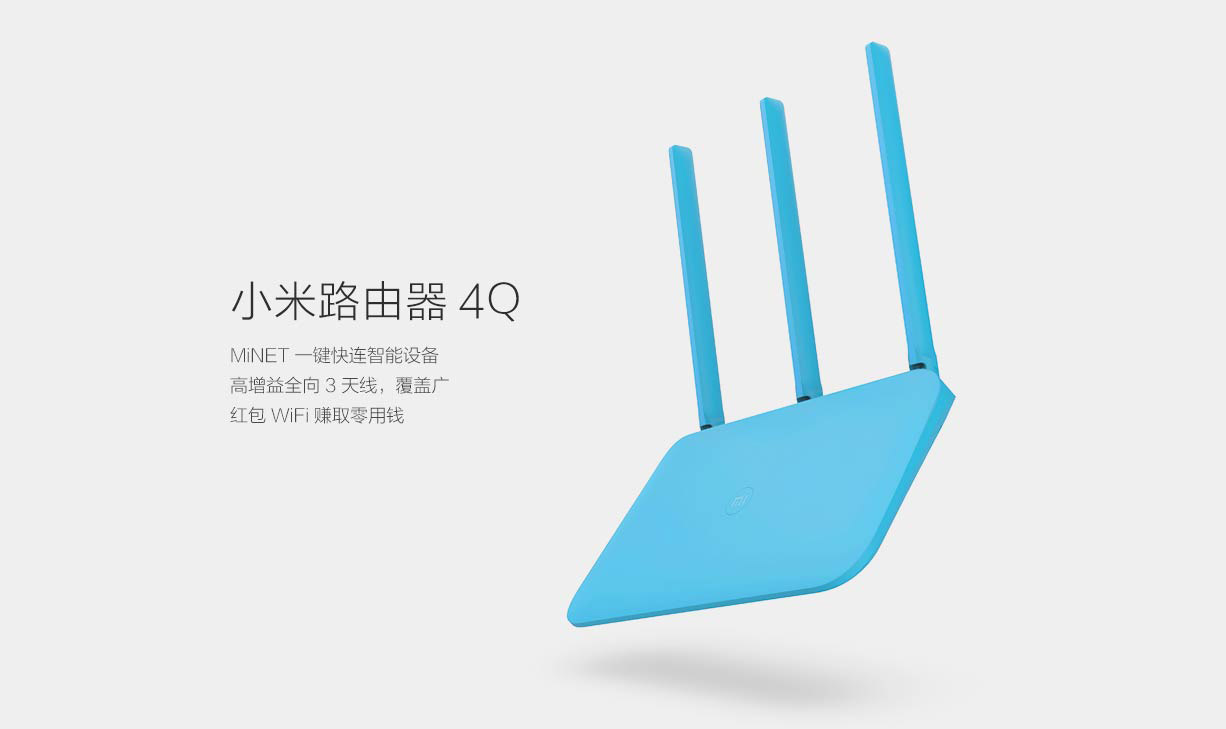 The Mi Router 4Q has a bright blue body that will make it stand out in your home or office. It measures 200 x 134.86 x 178.98 mm and has three omnidirectional high-gain antennas. It has a 775MHz QCA9561 processor with 64MB of RAM and 16MB of built-in storage.
Unlike the Mi Router 4, the 4Q only supports single-band Wi-Fi (2.4GHz) and 3×3 MIMO with a maximum speed of 450mbps. For security, it supports WPA-PSK and WPA-PSK2 encryption, and SSID hiding. It also has a MiNET button for easy and fast one-click connection for Xiaomi and Mijia smart devices.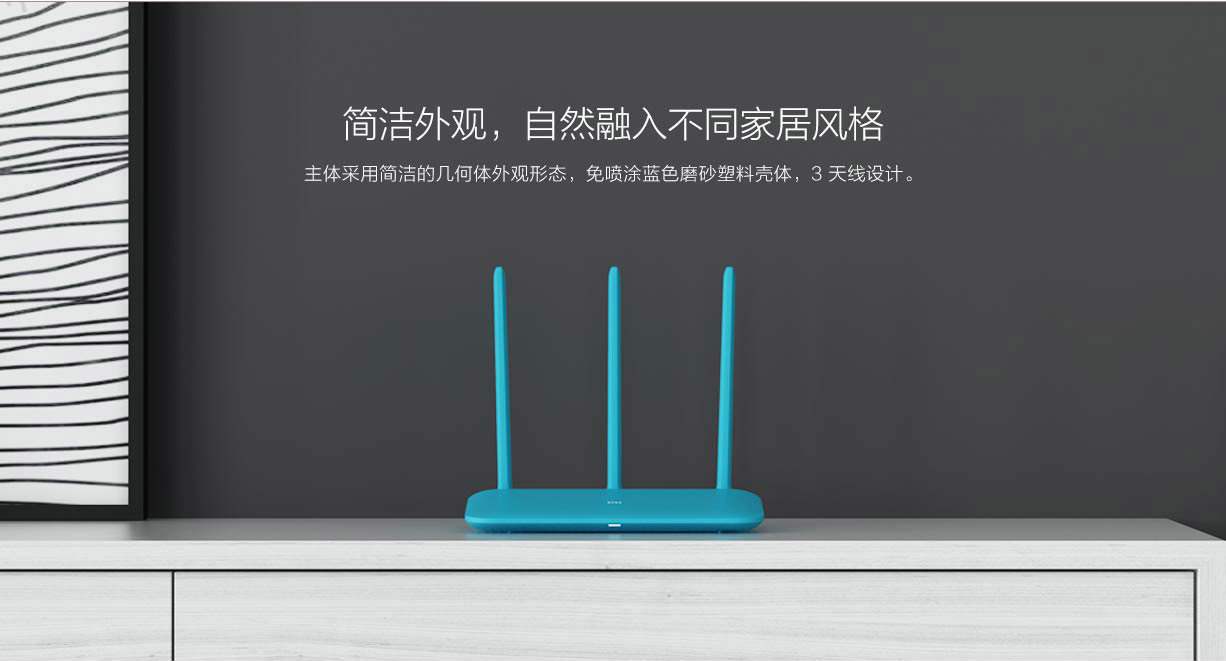 READ MORE: Xiaomi Launches Mijia Smartphone Gimbal With A 5000mAh Battery For Less Than $100
The Mi Router 4Q is priced at ¥99 (~$15) but Xiaomi has it on sale for ¥89 (~$14). We don't know if that's a special price for the on-going 618 shopping festival but like they say, a dollar saved is a dollar earned.