The Xiaomi Mi Band 3 was unveiled on May 31 to replace the Mi Band 2 fitness tracker from last year. The Chinese manufacturer has now rolled out the very first software update for Mi Band 3 users. The new update brings the handy feature pf phone mute that allows Mi Band 3 users to remotely mute a paired smartphone.
Phone mute can be helpful in scenarios when Mi Band 3 users may want to mute a smartphone that is physically inaccessible. For example, a student can use the new feature on Mi Band 3 to mute his smartphone that is kept in a bag in an exam hall. Currently, the update is only available for the Android users. The company is yet to confirm on the arrival of iOS version of the update.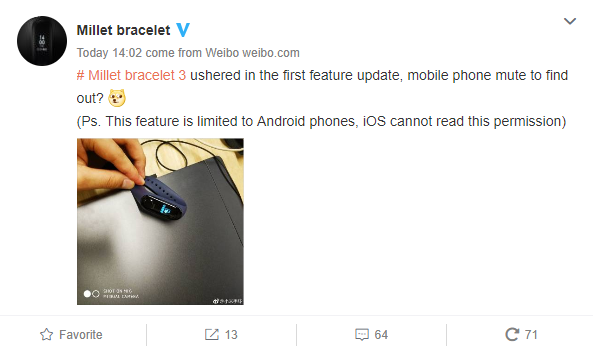 The Mi Band 3 is now available for buying in the home country of China with a price tag of 169 Yuan ($26). In September, Xiaomi will be selling the NFC edition of the fitness tracker with a pricing of 199 Yuan ($30).
The Mi Band 2's successor model has an OLED display of 0.78 inches. The touchscreen gestures available on it allow users to access features through swiping actions. Apart from showing messages and call view/reject feature, the fitness band is equipped with numerous health-centric features such as heart rate monitor, sleep tracker, calorie counter, sedentary reminder and more.
The Mi Band 3 is equipped with a redesigned strap to ensure that the capsule device remains intact. It is an IP67 rated dustproof and water-resistant device. It includes a 110mAh battery that can last for up to 20 days on a single charge. The device can be availed in colors like Black, Red and Blue.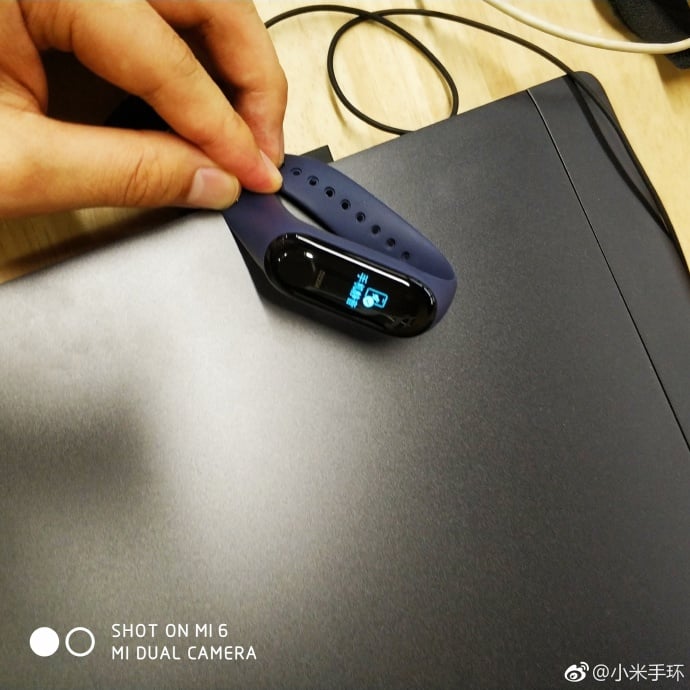 Read More: Grab The Best Online Deals For The Xiaomi Mi Band 3; Here's How You Can Save Extra Money!
Have you purchased the new Mi Band 3 fitness tracker? Did you receive the latest phone mute update? Let us know your experience by posting your comments below.
(source)