Buy Xiaomi Mi Ultra Short Throw 5000 Laser Projector For Only $1825 On GearBest
by Vinay Patel ago0
If you're cinephile thinking about setting up a projector at home without breaking the bank, look no further. GearBest is currently doling out a considerable discount on the projector's original asking price, for a limited period of time.
Deemed as world's first ultra-short projector, the Xiaomi Mi Ultra Laser is a feature-laden projector that would normally set you back a pretty penny on online stores. But much to the relief of cost-conscious buyers who aren't willing to spend a lot of money on a projector, GearBest is offering 2% off on the device's retail price.
Thanks to the aforesaid discount, the coveted Xiaomi Mi Laser projector can now be yours at a slashed price of $1889 on GearBest. But if the best price doesn't impress you much, the Chinese online store is gearing up to further reduce the device's retail price to only $1825. This price cut down is slated to take place in the afternoon, today.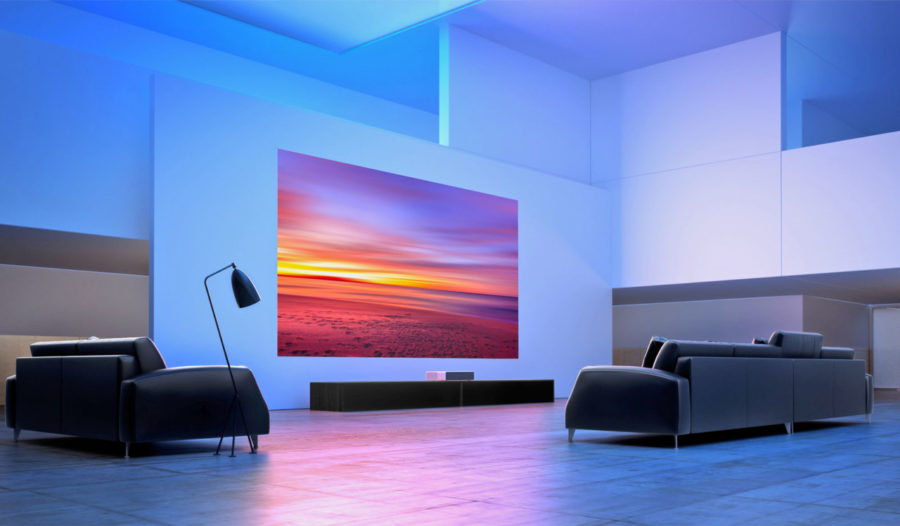 The Xiaomi's new ultra short throw projector is ideal for those who do not want to stick with large TVs as an alternative. The Xiaomi-branded projector is capable of creating 150 inches of full HD quality images when placed 5cm-50cm (2"-20") from the wall. It boasts an impressive product life up to 20,000 hours.
Furthermore, the Xiaomi Mi Laser projector adopts an ALPD (advanced laser display) technology. It warrants movie theater-grade 5,000 lumens of brightness, coupled with 3,000:1 contrast and better than 85% NTSC color coverage which delivers enhanced red color.
The self-sufficient Xiaomi Mi Laser projector comes with three HDMI ports. It runs MIUI TV-based Android operating system and is powered by a quad A53 processor.
Moreover, it features built-in speakers which comprise 2x tweeters, 2x woofers. It can output to a dedicated amp and has Wi-Fi and Ethernet for those who want to stream their content.
If you're interested in grabbing the best price for the Xiaomi Mi Ultra Short throw 5000 laser projector, head straight to this link without wasting time. The Flash Sale price will be valid for the remaining 15 pieces for 3 days.
Get 2% Off On Xiaomi Mi Laser Projector On GearBest