The Meizu Pro 7 and Pro 7 Plus were expected to be game changers by Meizu. Both phones launched with an extra-screen on the back but that didn't help them sell. The failure of the Meizu Pro 7 series led to a massive price slash by retailers and even Meizu itself, and the resignation of a few executives.
Less than a month after the Meizu Pro 7 went on sale, third-party sellers began to cut the price of the phone. China Telecom cut the price of the Pro 7 by ¥300 and that of the Pro 7 Plus by ¥400. Over the past few months, the prices have reduced further. As at the time of the 618 shopping festival, both phones were selling for half of their original price tags.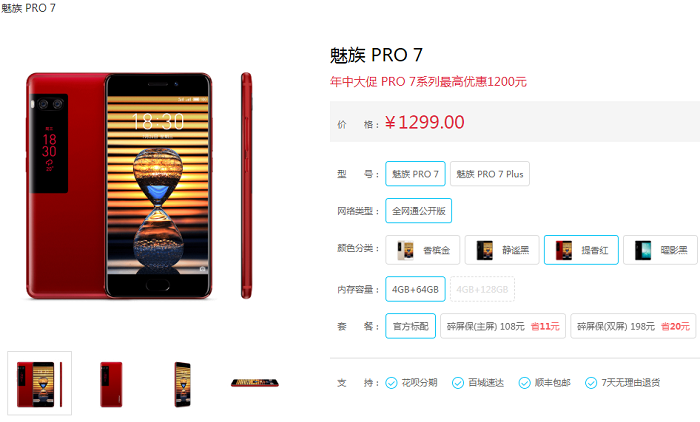 Speaking on the official Meizu forum, the CEO has admitted to being in charge of the Pro 7 series and its inventory during production. He also added that, following the failure of the Pro 7 series, they will be more conservative regarding the Meizu 16 slated for an August release.
READ MORE: Meizu X8 Will Come With Snapdragon 710 But No In-Display Fingerprint Scanner Says CEO
Meizu had initially requested for 3 million units of the Pro 7 series to be delivered in three batches. After the first 1 million units were delivered, Meizu requested the remaining orders were canceled as it still had about 500,000 unsold units.
(Source)