Several Huawei and Honor Devices Break Free From EMUI: OpenKirin Brings LineageOS and Other ROMs
by Michele Ingelido ago0
Modding, a very strong reality in the Android world on Qualcomm Snapdragon SoCs, has always been a confined thing on Huawei and Honor devices due to the limitations of proprietary Kirin chipsets. Nobody would ever recommend you to get a Huawei phone or tablet if you wanted to become a modder: but from now, things are starting to change. Thanks to the new Project Treble by Google, it is possible to separate the Android core framework from the customizations, and this made possible to mod Huawei devices easily.
Team OpenKirin has launched a new AOSP project for several devices from the brand which can bring custom ROMs even to devices with Kirin chipsets. At the moment, it is possible to install three custom ROMs on several Huawei and Honor devices: LineageOS, CarbonROM, and Resurrection Remix. The list of eligible Huawei phones contains the Mate 10, Mate 10 Pro, P10, P10 Plus, Mate 9, Mate 9 Pro, P Smart, Mate 10 Lite and P10 Lite. The eligible Honor devices are Honor View 10, 9, 8 Pro, 7X and 6X. At last, there are also three tablets on the list: MediaPad M5 8.4, MediaPad M5 10.8 and MediaPad M5 Pro with stylus support.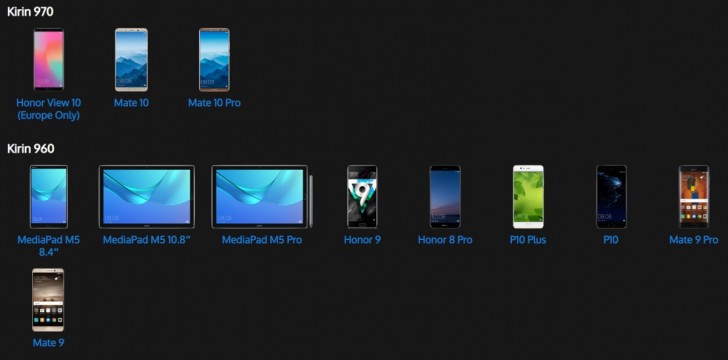 The list contains a total of 17 devices and it is expected to be extended soon. All of the device in the list run EMUI 8.0 user interface which you can now replace with other ROMs. Note that Huawei has announced that it will ditch its own bootloader unlocking service on July 22 and in order to install one of the supported custom ROM you need to unlock the bootloader. So, if you do not install it before July 22, you will have to wait for third-party tools to be released. You can actually download the custom ROMs for your eligible device by heading on the official site of the OpenKirin AOSP project.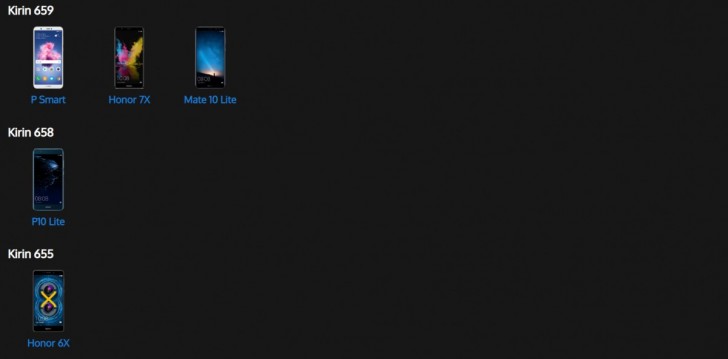 (via)