A report from the last month had revealed that Huawei had order massive Super AMOLED panels of 6.9 inches from Samsung Display. Since the report had also claimed that the South Korean company would be supplying the OLED screens by the end of Q3, it was speculated that the Mate 20 Pro arriving in October could be featuring the huge 6.9-inch display. A leaked photo of a consignment that has surfaced today reveals that the behemoth display will be used on an upcoming Honor phone that is codenamed as Ravel.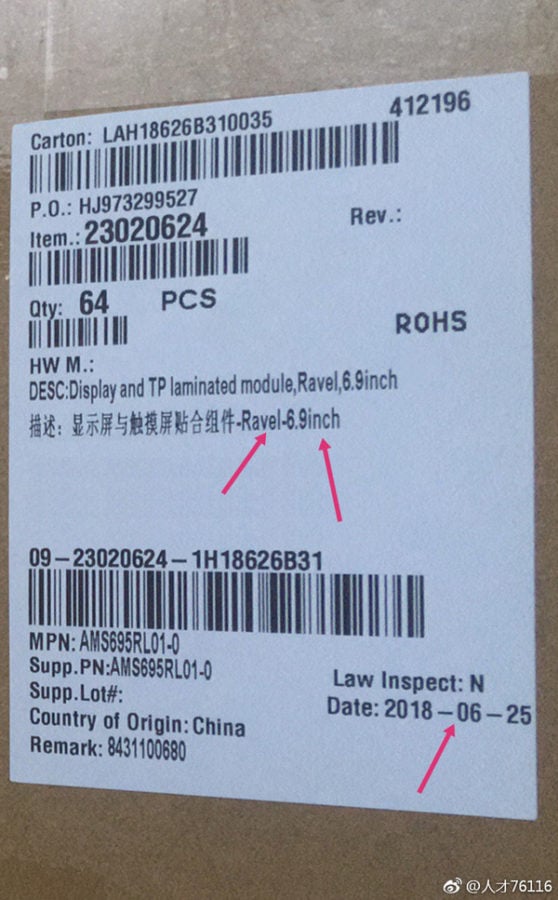 After launching the Honor 8 in June 2016 with 5.2-inch IPS LCD display, the company had released Honor Note 8 with 6.6-inch Super AMOLED display. In 2017, Honor had launched the Honor 9 smartphone that featured a 5.15-inch IPS LCD screen. However, there was no follow up "Note" for the Honor 9. There is a possibility that the 6.9-inch phone could belong to a mysterious Honor Note series smartphone. Hence, it is likely that this phone may get official Honor Note 10. Some Chinese tech sites are also referring it to as Honor Note 9.
Last week, George Zhao, Honor's President had said on Weibo that he has been using the Honor 10 as well as another Honor phone with large-sized display. It is now being speculated that the latter could be the mysterious Honor with 6.9-inch S-AMOLED screen.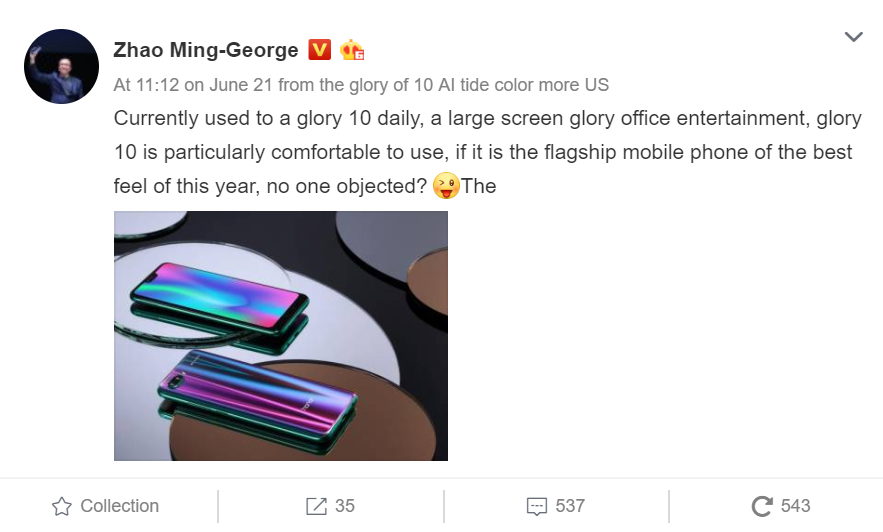 Read More:Huawei Confirms GPU Turbo Technology Rollout Schedule &; Eligible Devices List
There is no information available on the specs of the upcoming Honor Note phone. Since it is expected to arrive as a flagship smartphone, it is likely to feature the Kirin 970. Huawei has recent recently launched the Honor Play and Honor 9i smartphones with GPU Turbo technology. Hence, it is likely that the forthcoming Honor Note phone may also feature it.
(source)