Buy Xiaomi WEMAX ONE MJJGYY01FM Ultra Short Throw 7000 ANSI Lumens Laser Projector For Only $1999 On GearBest
by Vinay Patel ago0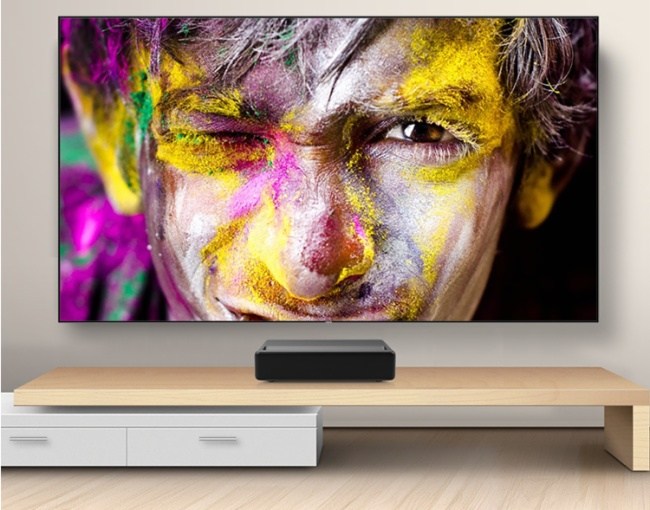 Touted as world's first ALPD (advanced laser display) technology equipped ultra-short projector, the WEMAX ONE MJJGYY01FM Ultra Short Throw 7000 ANSI Lumens laser projector can deliver up to 150-inches of full high-definition images in 5cm. The device comes with an impressive product life of up to 25,000 hours.
The feature-laden WEMAX Ultra Short Throw 7000 ANSI Lumens laser projector would normally set you back a pretty penny on online stores, but cost-conscious buyers who have restlessly been waiting to get their hands on the feature-laden projector have something to cheer about, thanks to GearBest's latest Flash Sale. Let's check out the details.
Much to the delight of cinephiles who fancy a big-screen movie viewing experience in the comfort of their homes without shelling out a fortune, GearBest is offering the Xiaomi WEMAX Ultra Short Throw 7000 ANSI Lumens projector at a slashed price of just $1999. This is a noteworthy 16% reduction in the device's original asking price, which will be valid for a limited period of time.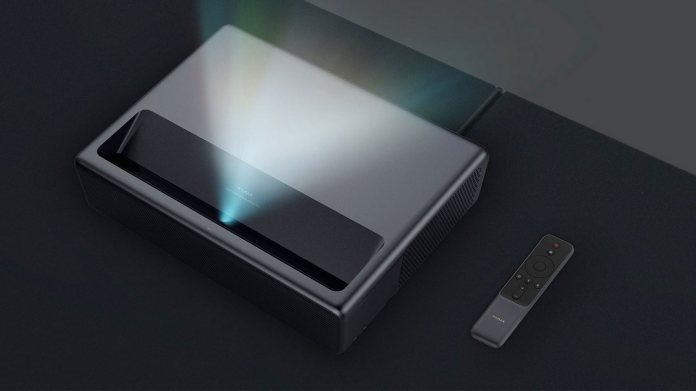 The WEMAX Ultra Short Throw 7000 ANSI Lumens laser projector is quite a bargain at this heavily slashed price, given that it boasts a broad range of jaw-dropping specs and features. The high-tech product adopts a compact, minimalist box design language coupled with a cautiously-maintained host and Bluetooth remote control design style consistency in a bid to achieve user-friendly design goals.
The user can control the host in any corner of the room without breaking much of a sweat. The high-end laser projector features interactive ways such as a voice assistant to find programs while delivering an unparalleled movie viewing experience.
Aside from top-notch lasers, the device also comes with a high-end speaker system that produces a true-to-life movie viewing experience. As if that weren't enough, the projector offers a maximum of 7000 lumens source brightness as well as a 3000: 1 native contrast.
You can head straight to this link in order to check out the full specification and take advantage of the discount. It's worth noting that the Flash Sale price will only be valid for the remaining 99 pieces although there are still 19 days remaining for the promo.
Get 16% Off On Xiaomi WEMAX ONE MJJGYY01FM Ultra Short Throw 7000 ANSI Lumens Laser Projector On GearBest