In the recent years, Huawei has been of the front running companies among domestic brands in China when it comes to speed of rolling out the latest version of Android to its devices and making it available to older devices. Earlier today, Ha Gang who is the President of Huawei's mobile business division confirmed that by May, Huawei's Android 8.X equipment accounted for 20 percent which is 2.5 times more than the industry average of 5.7 percent.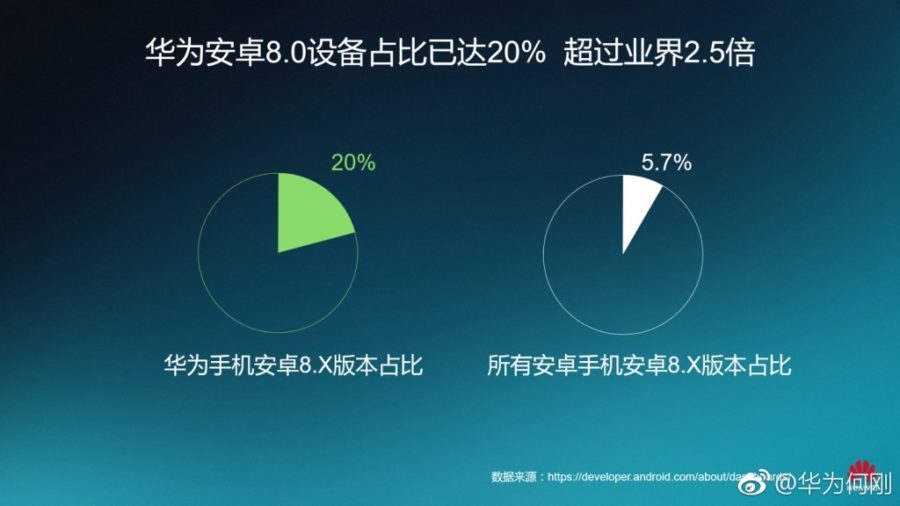 Ha Gang stated that the company carries out high R&D investment every year for technological innovation. At the same time, the company has continued to upgrade and provide the latest technology to the old users. This improves the customer experience as new technologies are brought to older devices.
In the last 8 months, Huawei has released EMUI 8.0 to 20 old models. And also, 7 devices that were up to 3 years old were provided with EMUI 8.0 in the last week.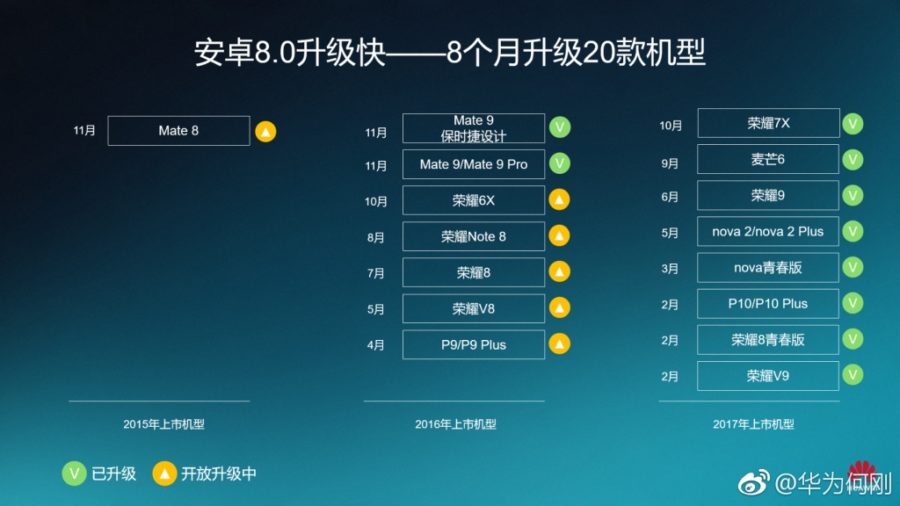 Apart from rolling out EMUI 8.0 update, the company has been actively working on bringing its GPU Turbo technology to a number of devices. The new technology can improve the graphics performance by 60 percent and it can be made available through a software update. A recent report had revealed that around 100 million Huawei and Honor device owners will be able to take advantage of GPU Turbo technology with the next few months.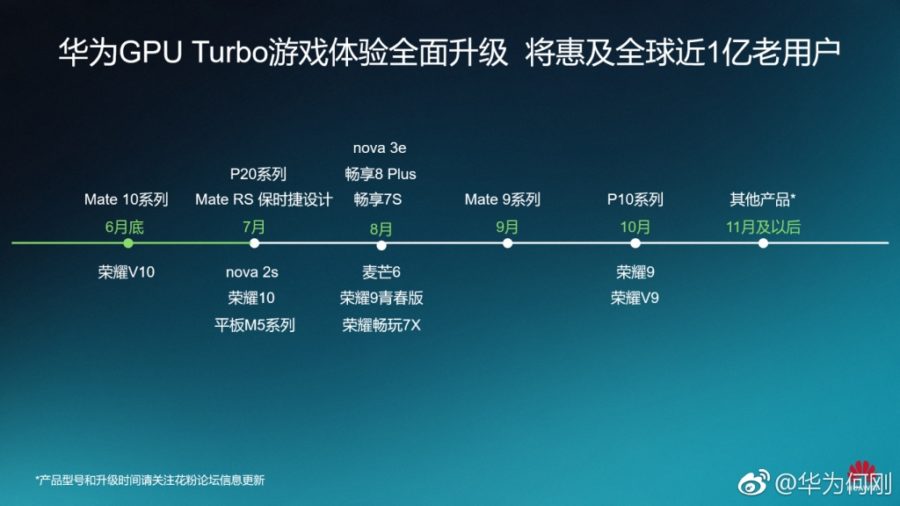 Read More: Huawei Nova 3's Launch Date is July 18
Ha Gang also stated that the when it come to customer service, Huawei has managed to achieve 99 percent satisfaction rate. He added that the company will be holding free service campaign during the first Friday, Saturday and Sunday of every month.
(via)