AnTuTu's Top 10 Android phone benchmark ranking for June places the Vivo NEX ahead of OnePlus 6, Others
The first half of the year has seen the launch of a good number of mobile phones, quite a number of them are flagship models. AnTuTu benchmark has now released a list of the top 10 best performing phone that ran through benchmark in the month of June 2018 that just went by. Basically, all the models are powered by Qualcomm's Snapdragon845 flagship chip.  The scores used to rank the models are the average score of each model based on data collected between June 1 and June 30 and not the single highest score.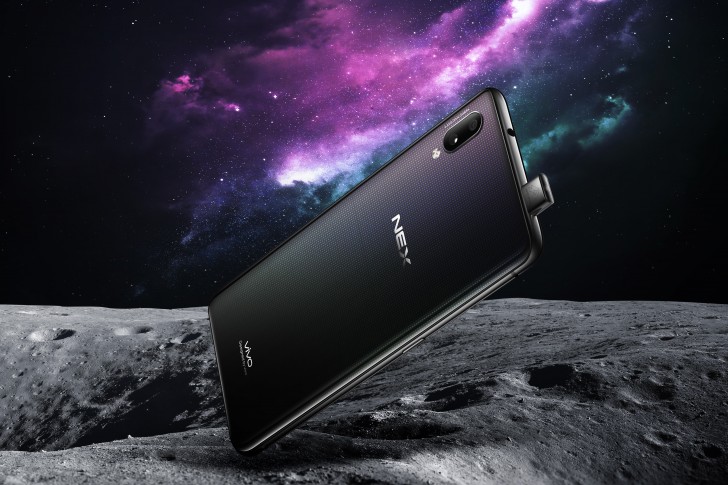 Top of the pack is Xiaomi's Black Shark gaming phone with an average AnTuTu score of 287,759. Recall that the gaming phone comes with an overclocked processor hence the higher score. The Black Shark phone is followed by the recently launched Vivo NEX bezel-less phone. The NEX equally comes with an SD 845 chipset and polled an average score of 284227. The NEX came ahead o0f the OnePlus 6 which occupied the third spot with an average score of 282,275.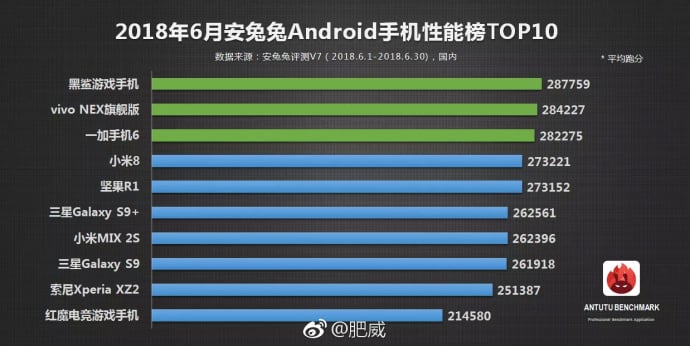 Xiaomi's latest flagship Mi 8 is at the fourth spot averaging a score of 273221 on AnTuTu. At the fifth spot is he Smartisan R1 with a 273152 average score. Samsung Galaxy S9+ with an average score of 262561 is at the sixth spot while the Mi Mix 2s falls to the seventh spot. At the eighth position is the Galaxy S9 with a 261918 score while the Xperia XZ2 with 251387 points is at the ninth spot. Finally, the Nubia Red Magic gaming phone comes in at the tenth spot with an average AnTuTu benchmark run score of 214580. The score of the Red Magic gaming phone is the only one with a significant difference from the others.
Read Also: AnTuTu Releases Global Android Phone Users Preference For May 2018
If you take note, the OPPO Find X isn't on the list not because it didn't perform up to any of the ten but because the device is yet to b available in the market. Thus, there isn't any data for the device on AnTuTu's database.
(source)