All Xiaomi models running Android 8.x Oreo gets LDAC Support
Xiaomi phones running on Android 8 Oreo Developer version now have support for LDAC. The new feature comes with the new upgrade of the public beta of the Development version.  The new feature will also be available on the Stable version when the Android O update hits.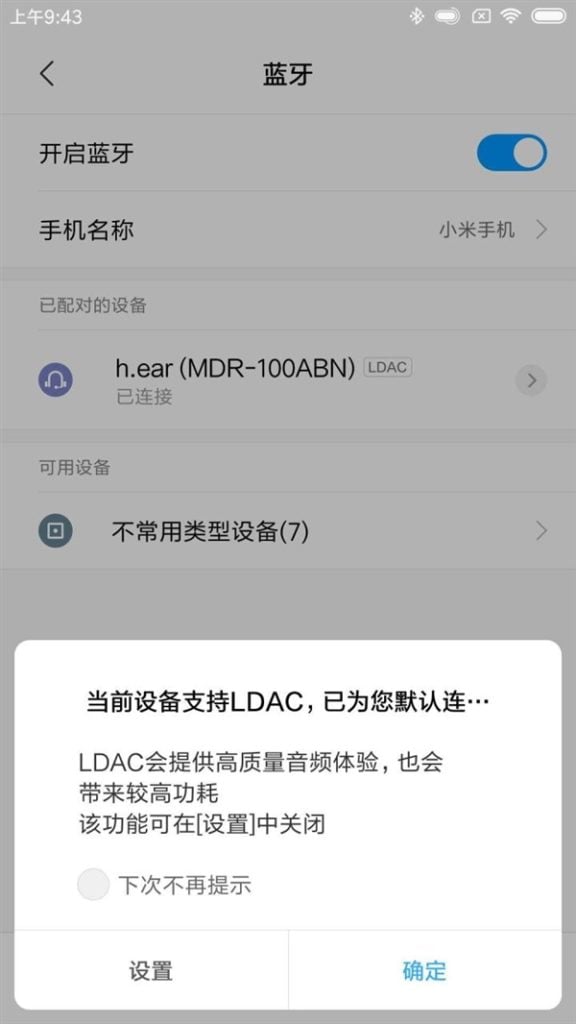 LDAC is an audio coding technology developed by Sony that enables the transmission of High-Resolution (Hi-Res) Audio content wirelessly, even over a Bluetooth connection. Unlike other Bluetooth compatible coding technologies such as SBC, it operates without any down-conversion of the Hi-Res Audio content and allows approximately three times more data than those other technologies to be transmitted over a Bluetooth wireless network with unprecedented sound quality, by means of efficient coding and optimized packetization. The technology was unveiled at CES 2015 and is 3X more efficient than standard Bluetooth coding.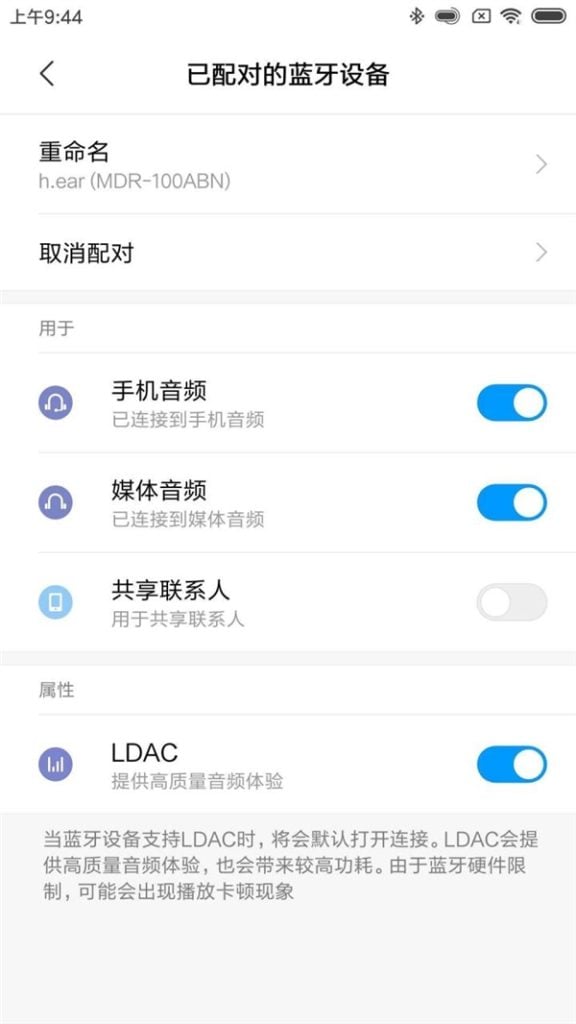 Read Also: Xiaomi will focus on the real needs of the user in designing MIUI 11
With this new LDAC technology onboard, the eligible Xiaomi models now have a significant improvement in their performance when connecting to a Bluetooth headset, wireless gaming pad and other peripherals. That's if the device that is connected to the phone supports LDAC. A connection to an LDAC compatible device makes the LDAC icon to be displayed on the screen after the connected device's name. A new Window will also pop-up notifying that LDAC is currently supported and enabled by default.
(source)